3 Bank Fees I Absolutely Refuse to Pay
by Christy Bieber | Updated July 17, 2021 - First published on March 14, 2021
Many or all of the products here are from our partners that pay us a commission. It's how we make money. But our editorial integrity ensures our experts' opinions aren't influenced by compensation. Terms may apply to offers listed on this page.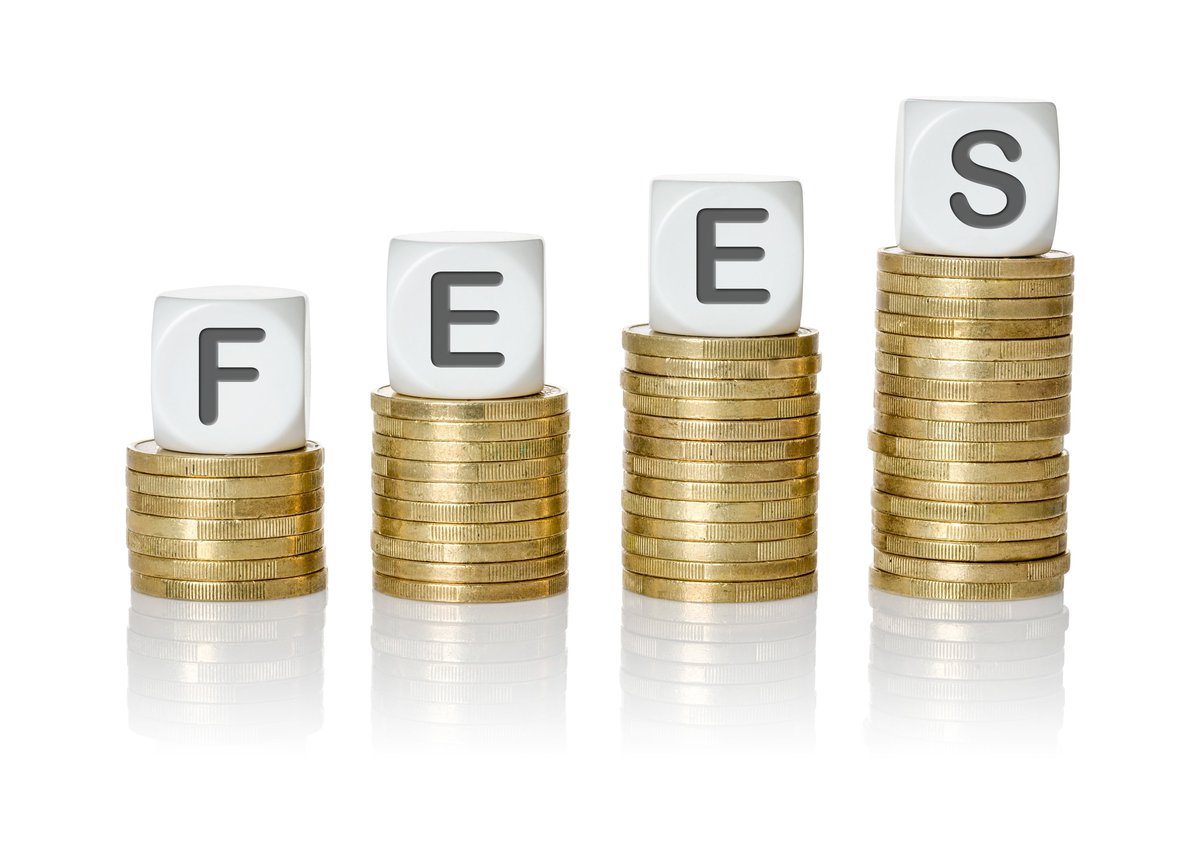 Bank fees don't have to be a fact of life -- and I've eliminated these costs for good.
If you want to make your money stretch as far as possible, it's important to avoid those little nuisance fees that so many banks charge. While it may not seem like a big deal to pay a few dollars here and there to your bank, these costs can add up over time -- and they needlessly drain your account balance.
That's why there are three big fees I've made sure I'll absolutely never have to pay. Here's what they are.
1. Monthly maintenance fees
These fees go by different names, but in general they are a monthly expense your bank will hit you with if you don't fulfill certain requirements -- such as maintaining a set minimum balance or making a certain number of direct deposits.
I don't get paid via direct deposit and I didn't like feeling like my bank was telling me what to do with my money. And I definitely didn't want to pay the bank just for the privilege of doing business with them.
As a result, I found an online bank that didn't have this fee. Now I never need to worry about having to pay it. And in the event my current bank changes its policy some day, I'll switch to one that won't charge a maintenance fee -- that's how opposed I am to paying to put my money into a bank account.
2. ATM withdrawal fees
I try not to take money out of an ATM too often. (I don't like having cash around and I use credit cards for everything.) Sometimes, however, you have no choice but to get money from a machine when you need cash.
When that happens, I don't want to be charged just to access my own money. With my old bank, I had to find an ATM that was part of their network to avoid fees. In an effort to avoid this fee, I planned ahead and took a small amount of money out of one of their ATMs whenever I was near the bank and the amount of cash I had at hand dropped below $100.
Now, I've found an even easier way to avoid these fees as I simply switched to a bank that reimburses me for a certain number of ATM withdrawals each month. It doesn't matter what ATM I use in the United States -- as long as I don't make an excessive number of withdrawals, I'll be paid back for the cost.
3. Overdraft fees
Finally, overdraft fees are another huge expense that I definitely want to avoid. These are charged if you withdraw more from your bank account than you have available. They can be extremely expensive.
I avoid these fees in a few ways. First, I've linked my bank to my savings account and signed up for overdraft protection. With that, the bank automatically moves money from my savings to my checking if I end up overdrafting my account.
This is an imperfect solution because my bank moves the money from savings in $100 increments -- and I don't want money disappearing from savings to cover everyday expenses. But it's also a backstop emergency solution just to make absolutely sure I don't make a mistake that leads to an overdraft fee.
I also make sure to keep an extra cushion in my checking account, so it's far less likely I'll overdraft. I don't want to keep much in there because I prefer to have more money in a high-yield savings account where it earns interest at a higher rate. But a few hundred dollars is enough to significantly reduce the chance of overdrafting.
Finally, and most important, I live on a budget that dictates my spending (and savings). Since I'm not budgeting to spend more than I earn, I shouldn't overdraft my account as long as I stick to my budget.
And, of course, not paying any of these bank fees is just one of many ways that I work to keep as much money in that budget as possible for more important -- or fun -- things. After all, these bank fees don't add any value, so that's why I've made sure I'll never pay them again.
These savings accounts are FDIC insured and could earn you up to 12x your bank
Many people are missing out on guaranteed returns as their money languishes in a big bank savings account earning next to no interest. Our picks of the best online savings accounts can earn you more than 12x the national average savings account rate. Click hereto uncover the best-in-class picks that landed a spot on our shortlist of the best savings accounts for 2022.
Two top online savings account picks
We're firm believers in the Golden Rule, which is why editorial opinions are ours alone and have not been previously reviewed, approved, or endorsed by included advertisers. The Ascent does not cover all offers on the market. Editorial content from The Ascent is separate from The Motley Fool editorial content and is created by a different analyst team.