4 Rules to Live by When Getting a Bank Account Bonus
If you want to make hundreds of dollars just by opening a new bank account, here's what you need to know first.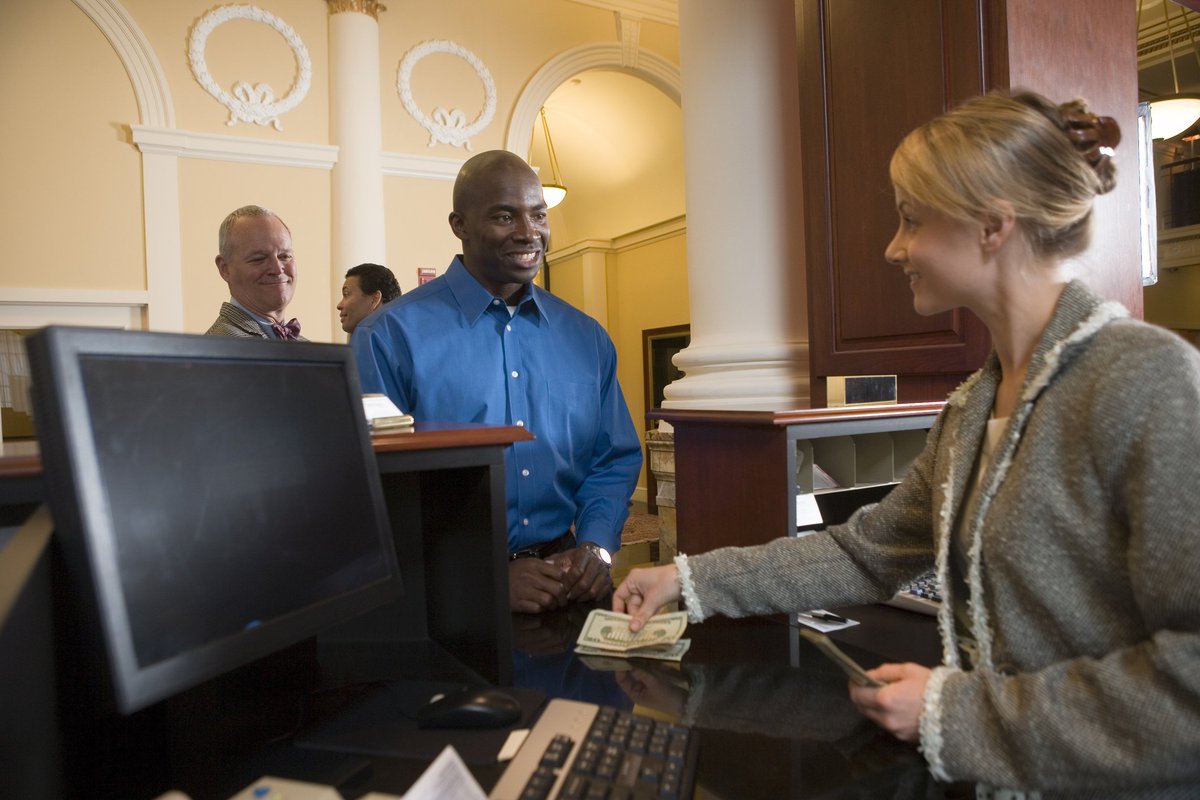 It's a tempting offer -- open a new bank account and get $100, $300, or sometimes even more than $500. No matter how successful you are, we all like free money.
Bank account bonuses can be a little more complicated than just free money, though, so you shouldn't rush into one without fully understanding it. To make sure a bonus offer is a good deal and to keep your hands on that bonus after you get it, there are a few important rules you'll need to follow.
1. Read the terms and conditions
The terms of these bonus offers can vary significantly, and if you don't fulfill all the requirements, you'll miss out on the cash. Offers typically include one or more of the following types of requirements:
A deposit:You must deposit a minimum amount into the account. Some offers have small deposit requirements, such as $100, but there are also those that require $10,000 or more. And you will almost always need to maintain that amount for a set period of time, so you can't just deposit it and immediately take it out.
Direct deposit:You may need to make either a certain number of direct deposits or direct deposits for a minimum amount. What qualifies as a direct deposit depends on the bank, but if you get direct deposits from an employer, you'll be good to go.
Debit card transactions:Some banks require that you make a minimum number of transactions with your debit card to get your bonus.
Many banks keep it simple and just require you to make and maintain a minimum deposit in your account or have at least one direct deposit. Others require a combination of these, which can get complicated and will give you more to keep track of.
2. Watch out for account fees
Quite a few banks charge monthly maintenance fees for their accounts. You can often avoid fees by fulfilling certain requirements, such as maintaining a minimum daily balance in the account or having a minimum amount in direct deposits per month.
Before you pull the trigger on opening a new bank account, see what kind of fees there will be and whether you'll be able to get them waived. If you're not paying fees for your current bank account but you will for a new account, then those fees will eventually cost you more than you make through the bonus.
3. Don't expect to take your bonus and run
The whole reason banks offer bonuses is to acquire and keep customers, so they almost always include language in the terms and conditions stating that you must have the account open for at least a certain amount of time to keep your bonus.
If you try to close the account before that time has elapsed, then the bank can claw back your bonus. A "claw back" is when the bank deducts the bonus amount from your balance when you close the account, essentially meaning you tied up your money in the account for no good reason.
4. Only open a new bank account if you intend to use it
Although some consumers try churning through bank accounts to collect as many bonuses as possible, this isn't a good strategy for the typical consumer.
Many of the best bank account bonuses require you to make and maintain a minimum deposit of over $10,000, with some even requiring $50,000 to $100,000. You can make over $500 with bonuses like that, but tying up $50,000 just so you can make $500 is a waste.
A bank account bonus is a nice extra, but it's only worth your time to open a bank account if you actually like its features and plan to make the most of it.
Cashing in with a new bank account
In the market for a new bank account? Fortunately, many of the best banks offer bonuses as incentives to convince you to sign up. Just make sure you follow the rules above so you can be confident that you're getting the best deal -- and that you won't lose out on that bonus because of a simple mistake.
These savings accounts are FDIC insured and can earn you 18x your bank
Many people are missing out on guaranteed returns as their money languishes in a big bank savings account earning next to no interest. Our picks of the best online savings accounts can earn you more than 18x the national average savings account rate. Click here to uncover the best-in-class picks that landed a spot on our shortlist of the best savings accounts for 2020.
Two top online savings account picks
We're firm believers in the Golden Rule, which is why editorial opinions are ours alone and have not been previously reviewed, approved, or endorsed by included advertisers. The Ascent does not cover all offers on the market. Editorial content from The Ascent is separate from The Motley Fool editorial content and is created by a different analyst team.