Ethical Banks and How to Find One That Works for You
by Dana George | Updated July 17, 2021 - First published on Oct. 22, 2019
Many or all of the products here are from our partners that pay us a commission. It's how we make money. But our editorial integrity ensures our experts' opinions aren't influenced by compensation. Terms may apply to offers listed on this page.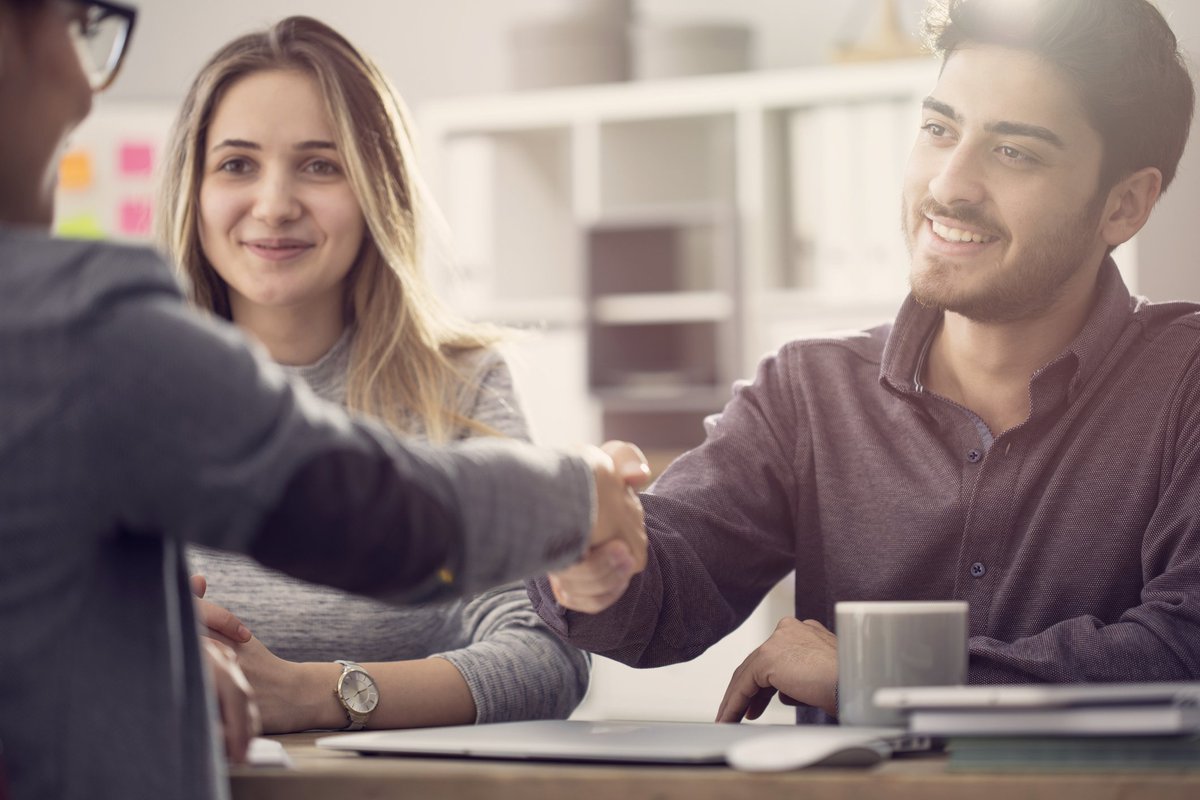 You may be surprised by where your bank invests your money. Find out, and then decide if an ethical bank is for you.
You may be surprised by where your bank invests your money. Find out, and then decide if an ethical bank is for you. 
I was recently in the Jesse James Bank Museum in Missouri, an establishment locals believe Jesse and his gang robbed back in 1866. I have my doubts (I've had my eye on the disbanded Quantrill Raiders for some time), but I digress. As I stood in the bank, soaking in the ambience, I realized that banks really haven't changed much since 1866. Yes, we have ATMs, wire transfers, money market accounts, and online banking. But customers still walk up to the counter for help. Cash is still locked in a vault. And, like all businesses, banks are still in the business of making money. 
In recent years, customers have become more conscious of the role they play in the process, which has lead to a rise in ethical banking. This is also in part down to the financial crisis, which saw consumers look for increased transparency and accountability as they became more concerned with the way banks manage their money.
And some American banks are knocking it out of the park in terms of ethical practices. Earlier this year, U.S. Bank was named one of the World's Most Ethical Companies by the Ethisphere Institute -- a company that helps banks (and other businesses) set corporate ethical standards and measures how well each company is doing. Other American banks mentioned were Fifth Third and Old National.
Why consider ethical banking
Everybody has different ethical lines, and we don't all care about the same things. But what the rise in ethical banking does is allow consumers to make more active decisions about who they want to trust with their money.
For example, there are some people who don't want their money to be used for fossil fuel investments, and others who oppose arms dealing or the gun industry. Those consumers are now able to quite literally put their money where their mouths are by refusing to support businesses they do not agree with.
Other consumers are concerned about the behavior of their banks. During the 2016 election cycle, big commercial banks donated $40,730,096 to political candidates. This may not be something that bothers you; in fact, you may want your bank to be politically active in this way. But if it does bother you, you no longer have to go off grid to escape it. 
The crux of the debate is that some believe a company's only responsibility is to make profits for its shareholders. Others think that companies also have responsibilities to society. Proponents of ethical banking argue that it is possible to do both. The Global Alliance for Banking on Values (GABV), made up of more than 40 banking institutions worldwide, believes that ethical banks can actually strengthen the financial markets. 
The GABV found that sustainability-focused banks dedicated to supporting economic, social, and environmental impact deliver steady financial returns, particularly since the Great Recession. For example, after the recession, ethical institutions kept their focus on customers, granting loans and helping them open interest-bearing accounts. In other words, they carried on so that customers could carry on. In 2017, loans accounted for 40.52% of business activity for big banks, while loans accounted for 77% of activity for ethical and sustainable banks. 
GABV found that ethical banks can outperform big banks in terms of profitability as well. From 2007 to 2017, ethical banks had a Return on Equity (ROE) of 3.98%, as compared to 1.23% brought in by other banks. 
How to choose an ethical bank 
If you are looking for an ethical bank, there are a number you can choose from. And of course, you'll need one that ticks your boxes both in terms of their values and the way they work. If you are trying to choose an ethical bank, here are some questions you should ask yourself:
Does the bank have a track record of "doing the right thing"? Does it follow good environmental practices and does it treat people well?
Does the new bank offer transparency so that you can track their investments, donations, and impact? 
Does the bank put their money into sustainable, non-wasteful projects?
Does this bank practice ethics from the top down? Is everyone from the CEO to the teller who helps you committed to social responsibility? 
How to find an ethical bank
It is easy to fall down a bit of a rabbit hole when looking for ethical organizations as it is hard to recognize greenwashing or know how far down the supply chain to go when it comes to checking best practices.
But luckily, there are some stamps of excellence to watch out for. 
Certified B Corporations -- Also called  a B Corps, these are for-profit businesses that tick a range of ethical boxes, covering everything from equal pay for equal work to sustainably powered buildings. There are on-site reviews, background checks, interviews with employees, and other tests conducted to ensure certified businesses make the grade. Recertification takes place every two years, and if a bank shifts their focus to profit only and moves away from its core ethical concerns, its B Corp status is removed. 
The Global Alliance for Banking on Values -- Like B Corps, members of the GABV undergo a value assessment and receive a scorecard. They are committed to offering ethical banking products and treating employees and customers with respect. If a bank is a member of the GABV, you know that it is dedicated to following ethical banking principles. 
World's Most Ethical Companies Honoree List -- The Ethisphere Institute scores each company using five criteria: ethics and compliance programs, culture of ethics, corporate citizenship and responsibility, governance, and leadership and reputation. 
How to break up with your old bank
If you've decided that it's time to move on, breaking up with your current financial institution can be accomplished in five steps: 
Decide on your new ethical bank or credit union. Make sure it's FDIC- or NCUA-insured. 
Make a small deposit into the new account while keeping the old account open. Don't close the old account until all your outstanding checks are debited, automatic payments are withdrawn, and final direct deposits are made.
Go through your old account and make a list of all automatic payments and withdrawals made each month. Don't forget about less regular payments such as insurance and satellite radio. 
Now make a list of anyone who makes automatic payments, like your employer (who may need a voided check from your new bank), or automatic withdrawals (like credit cards or utility payments). 
Give everyone and everything time to switch over. Normally, a month is sufficient. 
It was slim pickings back in 1866 when Jesse James and company (possibly) robbed the Liberty Bank. It wasn't as though there was a bank on every corner. Today, the options are practically limitless and there's something for everyone. There's no reason to stick with a bank that does not reflect your values.
These savings accounts are FDIC insured and could earn you up to 12x your bank
Many people are missing out on guaranteed returns as their money languishes in a big bank savings account earning next to no interest. Our picks of the best online savings accounts can earn you more than 12x the national average savings account rate. Click here to uncover the best-in-class picks that landed a spot on our shortlist of the best savings accounts for 2022.
Two top online savings account picks
We're firm believers in the Golden Rule, which is why editorial opinions are ours alone and have not been previously reviewed, approved, or endorsed by included advertisers. The Ascent does not cover all offers on the market. Editorial content from The Ascent is separate from The Motley Fool editorial content and is created by a different analyst team.
Dana George
has no position in any of the stocks mentioned. The Motley Fool has no position in any of the stocks mentioned. The Motley Fool has a
disclosure policy
.