Why You Need to Start Saving for the 2019 Holiday Season Today
by Maurie Backman | Updated July 17, 2021 - First published on Feb. 24, 2019
Many or all of the products here are from our partners that pay us a commission. It's how we make money. But our editorial integrity ensures our experts' opinions aren't influenced by compensation. Terms may apply to offers listed on this page.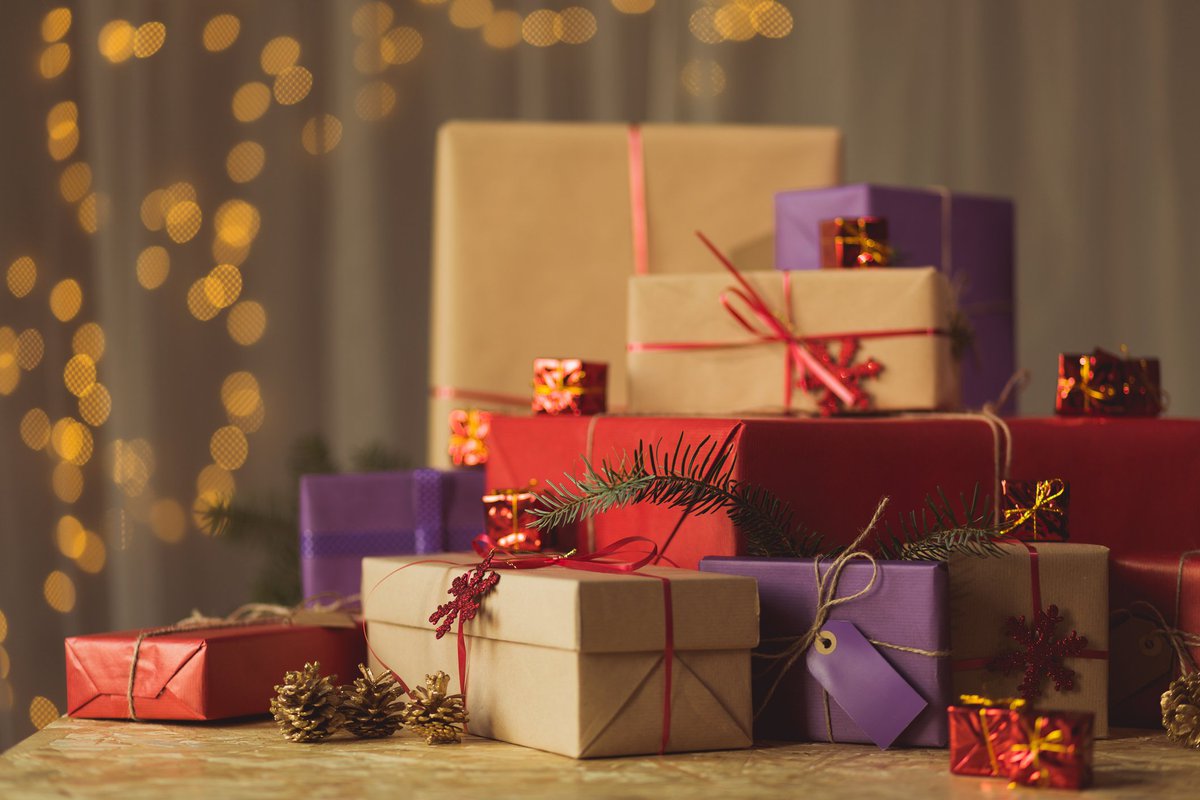 It's never too soon to start socking cash away for the most wonderful yet expensive time of the year. Image source: Getty Images.
Each year after Thanksgiving, I eagerly await the sight of holiday lights to adorn my neighborhood, turning rows of dimly lit streets into a glowing wonderland of sorts. The holidays are a terrific time to bask in the spirit of generosity and connect with friends and loved ones. But they're also a time to spend what could be quite a lot of money -- and take on debt in the process.
This past holiday season the average consumer racked up $1,230 in debt, with 68% of U.S. adults adding to their credit card balances. Not only that, but as of November 2018, 15% of Americans were still in the process of paying off debt from the previous holiday season. If you'd rather avoid a similar situation, you'll need to start saving for the holidays well before they roll around.
The dangers of debt
Americans aren't strangers to credit card debt, so when the holidays arrive, they're all too comfortable paying with plastic, even knowing full well that they're unlikely to pay those bills in full when they come due. The problem with carrying a credit card balance, however, is that it subjects you to unwanted interest charges that only add to your costs, all the while bringing down your credit score.
When you carry too high a balance on a credit card, or series of cards, it can drive up your credit utilization ratio. This ratio is a measure of how much of your available credit you're using at any point in time. To avoid hurting your credit score, you'll need to keep that number at 30% or below. If you rack up enough holiday debt, you might exceed that 30% threshold and bring down your score. Once that happens, you might struggle to borrow money until your score improves.
Let's get back to interest for a second, because that's a big one. Any time you don't pay off your credit card bill in full, you start accumulating interest. If you happen to have a credit card with a fairly low interest rate, and you pay it off within a month or two, the damage will be fairly minimal. But if you charge up a storm on a card with a substantial interest rate, and it takes you a long time to pay off your balance, you'll end up throwing lots of money away.
Case in point: A $1,200 credit card balance that's carried for a year at 24% interest will end up costing you $1,361. Now that extra $161 might not seem like a big deal, but seeing as how 40% of Americans don't have the means to cover a $400 emergency, it's actually pretty significant. That's precisely why you need to start saving for the holidays in advance. If you don't, you'll risk racking up debt, costing yourself needless money, and potentially harming your credit score in the process.
Building your holiday cash reserves
While the holidays can be an expensive time of year, they're also predictable -- meaning, we all know when to expect them. Rather than scrambling for cash in November or resigning yourself to a season of debt, start setting funds aside now.
First, see what the past holiday season cost you. While you might spend a bit more or less during the upcoming holidays, it'll give you a reasonable number to work with. Next, spread that figure over the number of months you have between now and the holidays, whether it's 10 months, six months, or three months, to see how much you must sock away on a monthly basis.
From there, decide where that money will come from. You might review your budget and cut back on enough expenses to free up that cash, or you might decide to work a second gig on top of your regular job to pad your savings without having to reduce your spending. Either way, the key is to slowly but surely accumulate funds so that when December rolls around, you aren't forced to rack up a pile of debt and live to regret it later.
These savings accounts are FDIC insured and could earn you up to 12x your bank
Many people are missing out on guaranteed returns as their money languishes in a big bank savings account earning next to no interest. Our picks of the best online savings accounts can earn you more than 12x the national average savings account rate. Click hereto uncover the best-in-class picks that landed a spot on our shortlist of the best savings accounts for 2022.
Two top online savings account picks
We're firm believers in the Golden Rule, which is why editorial opinions are ours alone and have not been previously reviewed, approved, or endorsed by included advertisers. The Ascent does not cover all offers on the market. Editorial content from The Ascent is separate from The Motley Fool editorial content and is created by a different analyst team.