Online vs. Pro Money Management: Which Is Right for You?
by Dan Caplinger | Updated July 21, 2021 - First published on Feb. 19, 2019
Many or all of the products here are from our partners that pay us a commission. It's how we make money. But our editorial integrity ensures our experts' opinions aren't influenced by compensation. Terms may apply to offers listed on this page.
Learn the differences between online and traditional brokers -- and which you'll be happier with.
If you want to manage your investments on your own, you'll need to open a brokerage account. But what type of broker should you choose?
You may be weighing the pros and cons of opening an account with an online brokerage versus a traditional brokerage. Below, you'll learn more about the differences between the two types to determine which one makes more sense for your needs.
What is an online broker or online brokerage?
Online brokerages let their customers handle their financial matters primarily over the internet or through mobile apps. Many of these online brokerage companies have their roots in the discount brokerage realm, so they tend to focus on offering low-cost investing options.
Online brokerages have evolved over the years, gradually widening the available services for customers. At first, online brokerages were largely suitable only for true do-it-yourself investors who needed almost no assistance with their investing.
However, now you'll find a wide variety of research and tools you can use to guide your investing decisions. Some online brokers even offer person-to-person consultations with professionals, albeit typically with an added cost or only for customers able to invest larger amounts.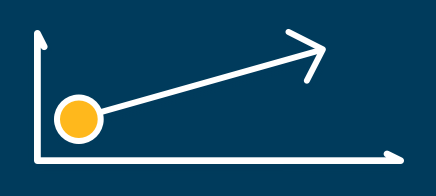 The Ascent's picks for the best online stock brokers
Find the best stock broker for you among these top picks. Whether you're looking for a special sign-up offer, outstanding customer support, $0 commissions, intuitive mobile apps, or more, you'll find a stock broker to fit your trading needs.
See the picks
What is a traditional brokerage?
Traditional brokerages are full-service brokers that offer extremely personalized service. Historically, they also charged extremely high commissions, and even now, the fees that you'll pay with a traditional broker can be substantially higher than what you'll see with online brokers.
Yet even the most staid, traditional full-service brokers now have plenty of online and mobile capabilities. The wealthy clients who most often use full-service brokerage companies demand easy access to information about their accounts, and brokers have responded by sparing no expense to give investors the tools they need to make transactions, do investment analysis, and get personal financial information online.
However, at the same time, these high-net-worth clients also demand ready access to customer service support when they need it, and they're largely unwilling to settle for less-than-perfect automated tools when they have an immediate need that's best served by a live human being.
Most traditional brokerages assign a specific professional broker to each full-service brokerage account, letting you build a personal relationship as well as a professional one and handling your particular needs on a more personal level.
What are the differences between online and traditional brokerages?
Both online and traditional brokerage companies have recognized the cost advantages of getting their clients to do business online rather than in person or through other methods that require personal attention. However, online brokerages have chosen not to focus on providing personalized, white-glove service. That's allowed them to offer rock-bottom costs to customers.
Yet when it comes to actual trading, there are fewer differences than you might expect. For the most part, the best online stock broker can handle just about any transaction that a traditional broker can. Especially for those who trade primarily individual stocks, mutual funds, or exchange-traded funds, doing it yourself with an online brokerage can be easy. In fact, many users find it more burdensome to speak directly to a customer service representative at a traditional broker.
The biggest difference between online and traditional brokerages is that a traditional broker is most likely to offer you good alternatives to internet- or mobile-based communication. Traditional brokers used to have to meet with clients in person or take orders over the telephone in order to comply with the regulatory restrictions that governed their business. Although that's no longer the case, many traditional brokerage customers still prefer this kind of contact.
Buying your first stocks: Do it the smart way
Once you've chosen one of our top-rated brokers, you need to make sure you're buying the right stocks. We think there's no better place to start than with Stock Advisor, the flagship stock-picking service of our company, The Motley Fool. You'll get two new stock picks every month, plus 10 starter stocks and best buys now. Over the past 17 years, Stock Advisor's average stock pick has seen a 375% return — more than 3x that of the S&P 500! (as of 5/3/2022). Learn more and get started today with a special new member discount.
Start investing
Some online brokers do offer non-online alternatives, but they tend to require extra fees and can still fall short of what a full-service traditional broker will offer.
Is an online or traditional brokerage right for me?
There are some major advantages to online brokerages that make them the better choice for most people. The most important is cost. Many online brokerages charge no commissions at all on trades for stocks and exchange-traded funds, with only minimal charges for options trading. Commissions at traditional brokers can be substantial, pushing into the hundreds of dollars in some cases. Every dollar that goes toward commissions and other fees is one less dollar to invest and grow.
In addition, many people find online brokerages more convenient than traditional brokerages. With the ability to make trades quickly on your computer or mobile device rather than having to talk to a person, online brokerages can let you capitalize on information quickly. Many traditional brokerages have figured out the value of this and offer online and mobile access of their own -- but some still charge much higher commissions even if you do so.
Finally, online brokerages bring your trading capability to the same place you use online tools and research. Having everything you need to invest in one place makes it a lot simpler logistically to manage your portfolio.
However, to use an online brokerage effectively, you'll have to keep the following in mind:
To use an online brokerage effectively, you have to be comfortable not being able to do financial transactions at times when you don't have internet access. 
Online brokerage platforms aren't perfect, and they're sometimes apt to temporary outages, especially at high-volume times. 
You have to be able to double- and triple-check your data entry before doing the final execution on your online trade requests. 
Many online brokers have increasingly sophisticated procedures for computer security, such as two-factor authentication or even dedicated encryption, that some find tough to navigate. 


On the other hand, traditional brokers work best for those who are most comfortable doing business in person or by phone. Even though some brokerage companies that do most of their business online do have telephone options, the customer service representatives that those brokerages employ -- especially among the lowest-cost brokers in the industry -- aren't always as experienced or familiar with investing as those where dedicated investment professionals are there to pick up calls.
Online brokerages bring the power of the internet to your investing, and that's a powerful advantage in an industry in which time is often of the essence. The convenience of online and mobile access for investing eliminates the need to connect with and communicate your intentions to live customer service representatives, and many people find it to be a quicker and more efficient method for handling their investing.
Yet traditional brokers are still available for those who remain steadfast in their resistance to handling their finances online, and they're likely to remain an available option for the foreseeable future -- despite their added costs.
We're firm believers in the Golden Rule, which is why editorial opinions are ours alone and have not been previously reviewed, approved, or endorsed by included advertisers. The Ascent does not cover all offers on the market. Editorial content from The Ascent is separate from The Motley Fool editorial content and is created by a different analyst team.