33 Million Americans Could Soon See Their Credit Score Jump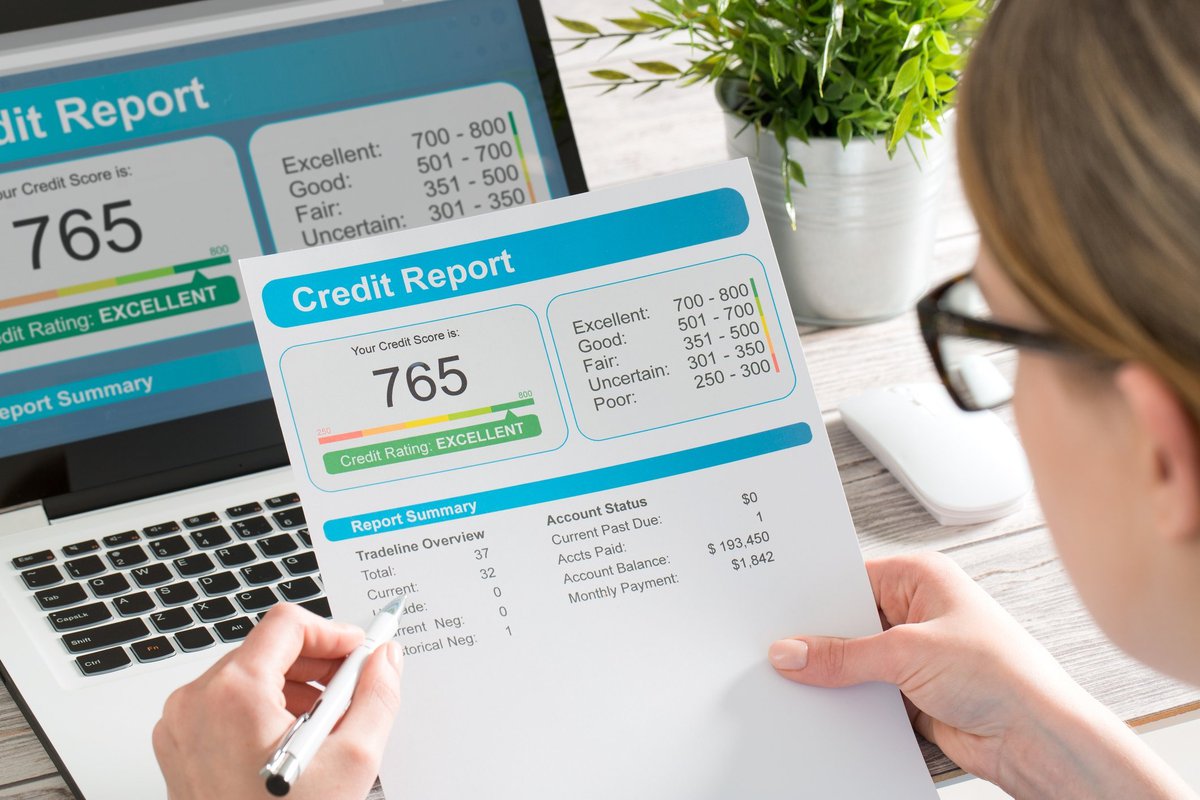 A new credit scoring model was just announced, and a lucky 1 in 10 Americans will likely see a notable increase in their credit score.
This new credit score, called UltraFICO™ Score, allows consumers to contribute information from their banking statements -- which are not used under the current scoring model -- to be factored into their credit score. The hope is that by incorporating information outside of borrowing activity, a wider range of Americans will have access to credit.
Roughly 7 million consumers with thin credit files and 26 million with subprime credit scores will be affected by this new model, meaning that in total, 33 million consumers could have a better chance at credit and loan approvals as early as mid-2019. If you've been managing your checking and savings accounts responsibly, you might be one of them.
How will your credit score change?
Under current scoring models, your credit score is calculated using only your borrowing activity. Your FICO® Score includes your payment history on loans and credit cards, the most important factor, as well as your amounts owed, the length of your credit history, any new credit, and the mix of credit you have.
That's why your credit score is likely subpar if you don't use credit cards or take out loans. Likewise, if you've defaulted on a loan or missed multiple payments years ago, you probably still have poor credit, even if you've been practicing responsible financial habits for a while.
With the UltraFICO™ Score, this will change. The new scoring model will allow you to contribute data from your checking, savings, and money market accounts to be used in determining your creditworthiness. This means that if you have a thin credit file or a bad mark on your credit history, diligently managing your bank accounts and saving money could cause your credit score to increase.
This change in credit scores could potentially open up access to credit for a wide range of previously underserved people, including the self-employed, young people, and immigrants. Some will only see an increase of a few points, while 4 million others, The Wall Street Journal reports, may see an increase of at least 20 points.
Practicing responsible banking habits
In order to ensure that you benefit from these changes, you'll need to practice responsible habits with your checking and savings accounts. If you plan to open a bank account, sooner is better; it helps to have accounts that have been open for a while. The best checking accounts don't charge monthly fees and even reimburse your ATM fees, which can help you avoid overdrafts on your account.
You want to make sure that you always have more money coming in than going out. Showing regular activity, like paying bills with your checking account, is also helpful.
If you don't already have a savings account, consider opening one. The best online savings accounts can be opened easily online and offer high returns on your savings. If you haven't already, start building an emergency savings fund. It could improve your credit score, and you should have one anyway.
It's important to note that you have to give Finicity®, the data aggregator helping to calculate these new credit scores, permission to access your banking information before your UltraFICO™ Score can be calculated. Lenders will still have access to your regular FICO® Score either way.
The potential downsides
Bad credit scores make life difficult. If you get a new job that requires a long commute and want to get a safe car that's good on gas, a low credit score means you'll only qualify for subprime car loans with 20%+ interest rates, as opposed to rates of 3% or 4% for people with good credit. If you want to start a business or buy a home, expect sky-high interest rates, if you can qualify at all.
However, consumers should still be careful when it comes to borrowing money. According to the CreditCards.com weekly rate report, the average credit card interest rate is currently at an all-time high of 17.07%.
This means that a credit card balance of just $5,000 would take 9.2 years to pay off and result in $2,567 spent on interest fees if you're making the minimum payments.
A new, more inclusive credit scoring model is good news for anyone who's struggled with their credit history. However, that doesn't mean you should run out and start borrowing money as soon as your score improves. Just because you have access to credit doesn't mean you should use it.
Our credit card expert uses the card we reveal below, and it could earn you $1,148 (seriously)
As long as you pay them off each month, credit cards are a no-brainer for savvy Americans. They protect against fraud far better than debit cards, help raise your credit score, and can put hundreds (or thousands!) of dollars in rewards back in your pocket each year.
But with so many cards out there, you need to choose wisely. This top-rated card offers the ability to pay 0% interest on purchases until late 2021, has some of the most generous cash back rewards we've ever seen (up to 5%!), and somehow still sports a $0 annual fee.
That's why our expert – who has reviewed hundreds of cards – signed up for this one personally. Click here to get free access to our expert's top pick.
We're firm believers in the Golden Rule, which is why editorial opinions are ours alone and have not been previously reviewed, approved, or endorsed by included advertisers. The Ascent does not cover all offers on the market. Editorial content from The Ascent is separate from The Motley Fool editorial content and is created by a different analyst team.