7 Debt Facts That May Surprise You

You won't believe these facts about debt.
If you live in the United States, you've probably heard a lot about debt over the years. It's a frequent subject in the news, and many of the big facts about debt are commonplace at this point.
But in the studies we've done on personal finance, we've also uncovered some facts about debt that most people don't know. Here are the seven that we found most surprising.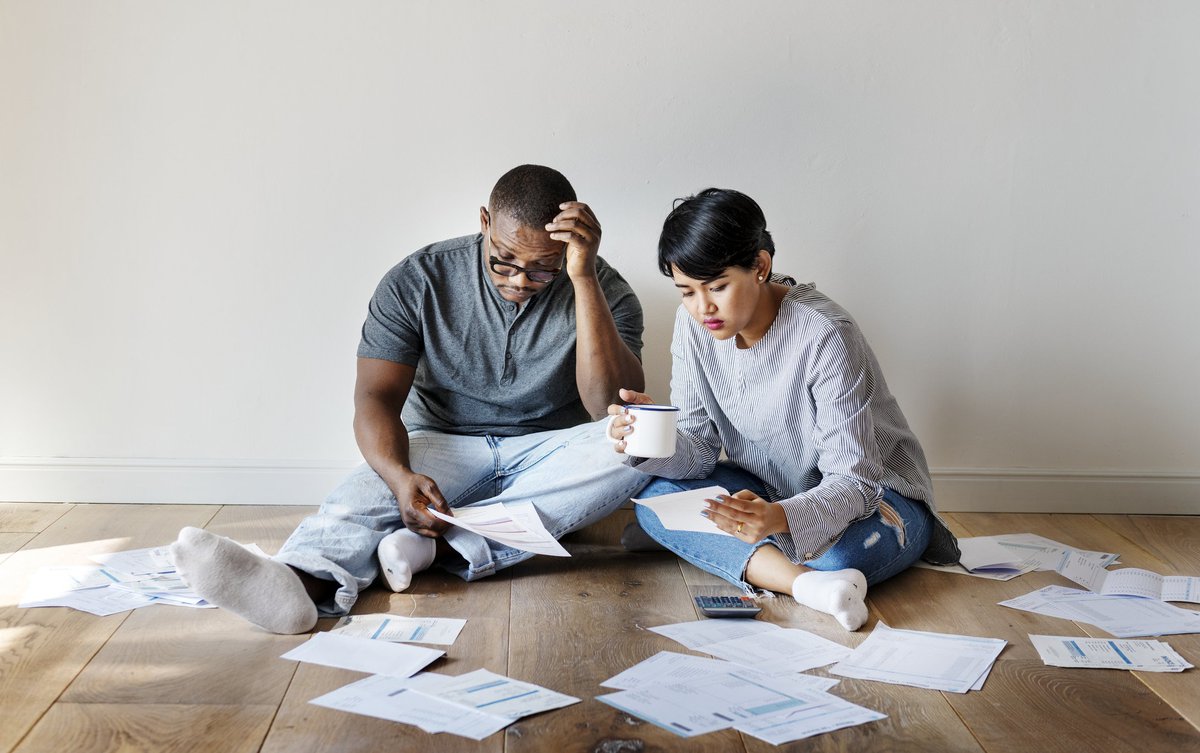 1. Medical debt has the biggest effect on people's life satisfaction
As you might expect, people who are debt-free are more likely to express satisfaction with their lives. In our research on the psychological cost of debt, an average of 83% of those without debt were satisfied with life, compared to 70% of those with debt.
What's interesting is that the type of debt has a huge effect on whether you're satisfied with your life. Only 64% of people with medical debt expressed satisfaction with their lives, which was lower than any other type of debt. In contrast, 86% of those with mortgages said they were satisfied with their lives.
2. Over half of those in debt are ashamed of it
Despite debt being commonplace, that doesn't stop people from being embarrassed by it. We asked consumers with six different types of debt if they were ashamed of it, and in each case, over half of them said yes.
Here were the types of debt and the portion of consumers ashamed by each one:
Medical debt -- 76%
Personal loans -- 71%
Credit cards -- 69%
Auto loans -- 61%
Mortgages -- 57%


3. Millennials have the lowest average credit card debt
Considering the criticism millennials have gotten about their financial decisions, you'd figure that they're racking up far more debt than previous generations. But when it comes to credit card debt, it's actually the opposite.
We investigated this in our study on American credit card habits, and it turns out that millennials are the generation that's least likely to have credit card debt. In our research, only 56.7% of millennials have credit card debt, compared to 67.6% of Generation Xers, and 65.6% of baby boomers.
The average amount of credit card debt for millennials is $5,453, whereas Generation X has an average of $6,627, and baby boomers have an average of $6,800.
4. Consumers who get their first credit card when they are between 21 and 24 accumulate the most credit card debt
Your age when you get your first credit card can have a significant impact on how much debt you carry.
Our research found that those who get their first credit cards from the ages of 21 to 24 have the most credit card debt at $6,461. The next highest are those who get their first card from 18 to 20, with an average of $6,050.
Those who got their first cards before turning 18 (by becoming authorized users on their parents' accounts) did much better, as their average was $5,537. The group who got their first cards at 25 or older had the best average at $4,234, although we should note that this lower figure could be in part because they've had less time to rack up debt on their cards.
5. The average couple doesn't reveal debts until 10 months into the relationship
Finances in general are a discussion that couples often put off, and debt can be a particularly difficult subject to tackle. It stands to reason that since so many people are ashamed of having debt, it's something they won't want to bring up with a romantic partner.
When we looked at the financial timeline of relationships, we found that the average couple didn't reveal how much debt they had until the 10-month mark. That's later than the first holiday together, the first "I love you," and meeting the parents.
6. Almost a quarter of men and women have hidden debt or lied about having it to a partner
Financial infidelity, which is any sort of financial deception between partners, is common in relationships. Our research shows that 71% of people in serious relationships have admitted to committing financial infidelity at least once. 
Hiding debt or lying about it is the fifth most common type of financial infidelity among both men and women. While 22% of men and 24% of women admitted to doing this, it's not quite as common as lying about or hiding purchases, but it's still a problem for many couples.
7. 20% of people believe you're middle class if you have no more than $5,000 in debt
There are all kinds of ways that Americans define the middle class. The most common is being able to pay bills on time, followed closely by having a secure job.
One of the more surprising responses about traits that define the middle class was having no more than $5,000 in debt. Approximately 20% felt that this was a marker of being middle class. An additional 7.5% felt that being middle class meant not having any debt at all.
The wide-reaching impact of debt
One thing that's clear about debt is that it affects you in many ways. It can reduce your level of life satisfaction, it can cost you money, and it's something you'll eventually need to discuss with a serious romantic partner.
That's not to say debt is inherently bad, but if it's weighing you down, then it could be time to focus on becoming debt-free.
Our credit card expert uses the card we reveal below, and it could earn you $1,148 (seriously)
As long as you pay them off each month, credit cards are a no-brainer for savvy Americans. They protect against fraud far better than debit cards, help raise your credit score, and can put hundreds (or thousands!) of dollars in rewards back in your pocket each year.
But with so many cards out there, you need to choose wisely. This top-rated card offers the ability to pay 0% interest on purchases until late 2021, has some of the most generous cash back rewards we've ever seen (up to 5%!), and somehow still sports a $0 annual fee.
That's why our expert – who has reviewed hundreds of cards – signed up for this one personally. Click here to get free access to our expert's top pick.
We're firm believers in the Golden Rule, which is why editorial opinions are ours alone and have not been previously reviewed, approved, or endorsed by included advertisers. The Ascent does not cover all offers on the market. Editorial content from The Ascent is separate from The Motley Fool editorial content and is created by a different analyst team.