Most Americans Don't Know This Key Credit Card Benefit
More than half of American don't know how credit cards can help you do something important for your finances. Are you one of them?
Credit cards get a bad rap because of their high interest rates. And, indeed, it's a bad idea to get into credit card debt and carry a balance -- this gets expensive very quickly.
But credit cards have some significant benefits you should know about when you're deciding whether to get a card. One of those benefits can impact most aspects of your financial life -- and a large portion of Americans don't even know about it.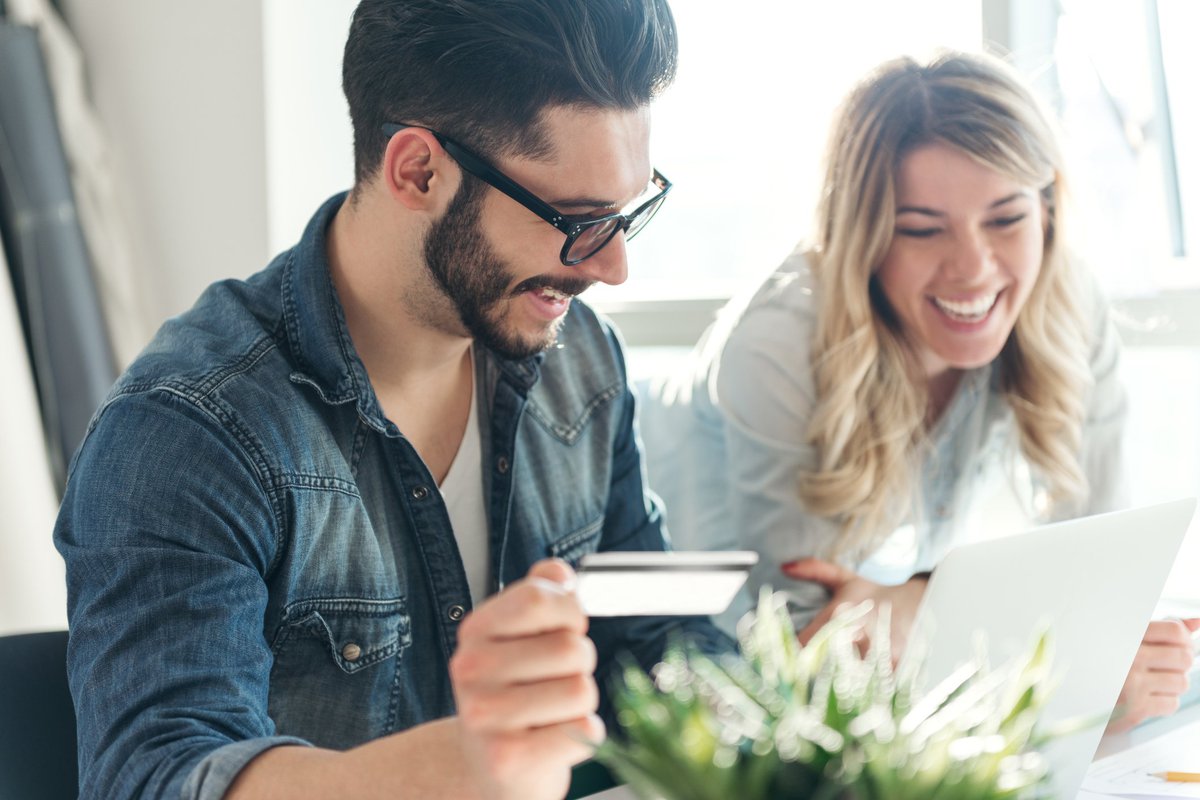 The key credit card benefit most people don't know about
What's this major benefit of credit cards that so many people aren't familiar with?
It's building credit.
A recent Stash survey revealed that just 44% of women and 39% of men knew that developing a positive credit history is a benefit of having a credit card. 
In fact, the ability to use a credit card to build credit is one of the most important reasons to get a card. There are three main ways to do this:
First, credit cards help you build a positive credit history when you make purchases each month and pay back what you owe. Paying back what you owe every month shows lenders you can be responsible with your debt and fulfill your obligations. Payment history is the most important factor in determining your credit score, accounting for 35% of your FICO score -- so on-time monthly payments to creditors make a major impact on your overall score. 
Second, your credit utilization ratio -- the amount you owe relative to your total credit available -- is also a key credit score component. So if you're responsible about not carrying a balance, you'll boost your credit score.
Finally, the length of your credit history is also part of your score. A credit card is one of the first types of credit many people can access, letting them start building their credit file. You can even get a credit card if you have bad credit by way of secured credit cards. These cards -- which require you to put down a deposit equal to your credit limit -- are accessible to almost everyone, including people with a recent bankruptcy. They can be a lifesaver when you need to build (or rebuild) credit and no other lenders will trust you to borrow. 
Americans misunderstand how credit cards can help
Close to a quarter of Americans also harbor another important misconception about using credit cards to build credit. Roughly one in four respondents to the Stash survey believe maintaining a balance on a credit card will help improve their credit score. 
Carrying a balance is neither necessary nor recommended to get the credit-building benefits that credit cards provide. Your score won't go any higher if you let a balance build up. And if it gets too high, your credit score could suffer because of a higher credit utilization ratio.
You can pay off your balance in full when the bill comes, never pay a dollar in interest, and still use your credit card to help boost your credit score.
Don't miss out on the credit-building help that credit cards provide
Now you know some key facts that most Americans don't. Credit cards help you build credit, but you don't need to carry a balance in order to reap this benefit. 
If you've been shying away from using a credit card, don't wait any longer. Apply for a card today, make a few small purchases, and pay off the balance each month. Your account history will be added to your credit report and your new card will help you show lenders you're a responsible borrower who they'd love to do business with.
Our credit card expert uses the card we reveal below, and it could earn you $1,148 (seriously)
As long as you pay them off each month, credit cards are a no-brainer for savvy Americans. They protect against fraud far better than debit cards, help raise your credit score, and can put hundreds (or thousands!) of dollars in rewards back in your pocket each year.
But with so many cards out there, you need to choose wisely. This top-rated card offers the ability to pay 0% interest on purchases until late 2021, has some of the most generous cash back rewards we've ever seen (up to 5%!), and somehow still sports a $0 annual fee.
That's why our expert – who has reviewed hundreds of cards – signed up for this one personally. Click here to get free access to our expert's top pick.
We're firm believers in the Golden Rule, which is why editorial opinions are ours alone and have not been previously reviewed, approved, or endorsed by included advertisers. The Ascent does not cover all offers on the market. Editorial content from The Ascent is separate from The Motley Fool editorial content and is created by a different analyst team.