Travel Insurance and Coronavirus: What You Need to Know
Will travel insurance cover coronavirus-related cancellations and expenses? 
Whether you're planning a domestic trip or an international one, sometimes things can go awry. Your flight out could get delayed, causing you to miss out on a big chunk of your itinerary. Or you could come down with an illness right before your trip that leaves you having to cancel. 
Travel insurance can be a lifeline in these and other scenarios. Not only are these policies designed to reimburse you, either partially or in full, when circumstances outside your control ruin your travel plans, but they also, in many cases, offer emergency medical coverage overseas.
In the wake of the COVID-19 outbreak, some people, unfortunately, have needed the latter. But what coverage does travel insurance offer with regard to COVID-19? Though every policy is different, here are four basic rules you need to know.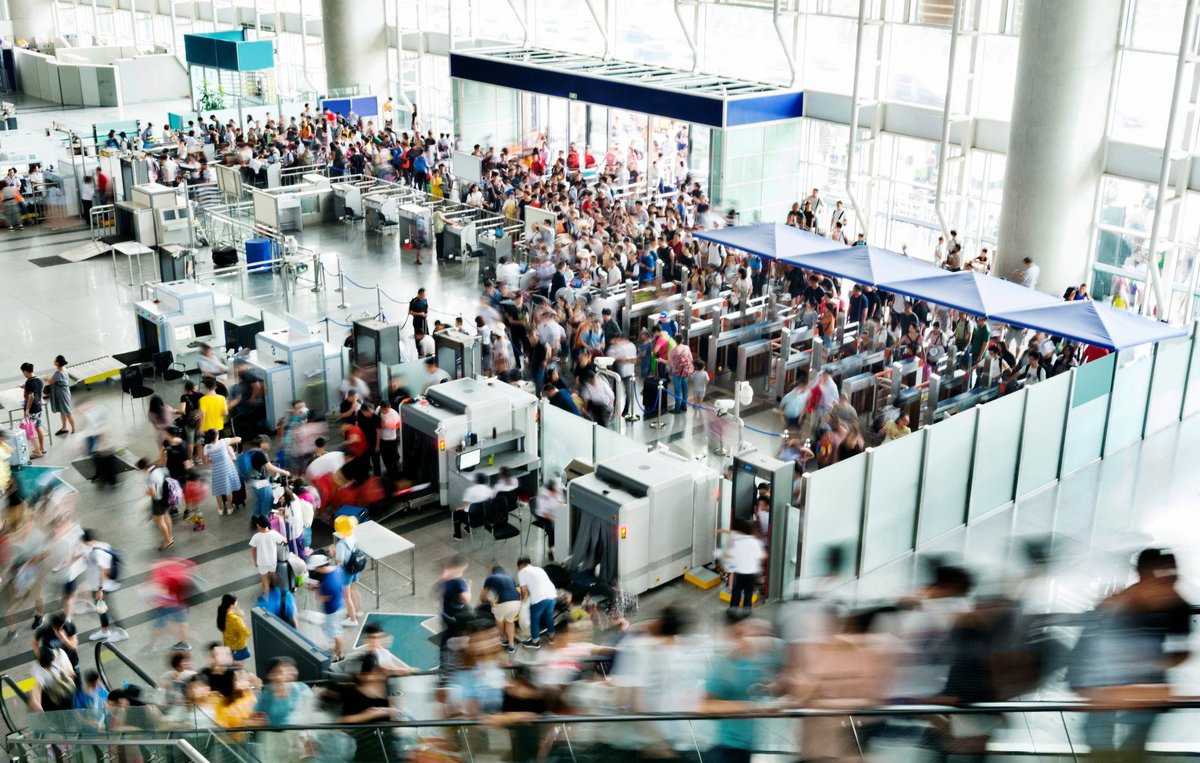 1. Most policies don't cover pandemics
COVID-19, commonly referred to as coronavirus, was recently declared a pandemic by the World Health Organization. However, most travel policies are designed to exclude global outbreaks -- a smart move on the part of insurers, but not so great for the people who buy these policies.
2. Most policies don't cover foreseen events
The purpose of travel insurance is to reimburse you when unforeseen events or circumstances derail your plans. Unfortunately, at this stage of the game, COVID-19 is considered a foreseen event, since it's been predicted to spread globally and has, in fact, been spreading since January. If you purchased travel insurance prior to late January, there's a chance your policy will reimburse you if you change your plans due to COVID-19 concerns, but with a newer policy, that's unlikely. 
3. You probably won't be reimbursed for your trip if you cancel over COVID-19 fears
Actually coming down with COVID-19 may entitle you to reimbursement under your travel insurance policy, as being medically unfit to travel is generally a covered reason to cancel your bookings. But simply being worried about catching the coronavirus won't fly with insurers. Concerns about potential quarantines fall under the same category, unfortunately.
That said, many travel insurance policies today offer an add-on "cancel for any reason" benefit. As the name implies, it lets you cancel your plans for reasons that may not otherwise qualify under your plan. Policies with this benefit can easily cost five times as much as a standard travel insurance policy. Even so, they won't reimburse your entire trip cost if you do, indeed, cancel for a non-covered reason; rather, you'll generally get between 50% and 75% of your money back.
You usually need to purchase a "cancel for any reason" policy within a couple of weeks of making your first payment for your trip. As such, if you booked and paid for a trip back in late January, when the COVID-19 situation looked very different, it's too late to upgrade your policy at this stage of the game. 
4. You may be covered for treatment or emergency evacuation if you contract COVID-19 abroad
Many people are moving forward with their travel plans in spite of COVID-19 concerns. But if you happen to fall ill with the virus during your travels, your travel insurance will most likely cover your treatment while you're away, and possibly pay to get you back to the United States for treatment. The level of coverage you're entitled to in this scenario, however, depends on the policy you buy. 
Read the fine print
Ultimately, the coverage you're entitled to under your travel insurance will depend on the specific policy you have. Take some time to read through those details carefully to see what benefits you get.
Finally, if you're planning to travel in the near future, it could pay to purchase travel insurance in some form. Additionally, it pays to book your trip on a travel rewards credit card that offers its own built-in insurance. While the insurance your card provides may not take the place of a separate policy, the more coverage you have in today's uncertain climate, the better. 
Our credit card expert uses the card we reveal below, and it could earn you $1,148 (seriously)
As long as you pay them off each month, credit cards are a no-brainer for savvy Americans. They protect against fraud far better than debit cards, help raise your credit score, and can put hundreds (or thousands!) of dollars in rewards back in your pocket each year.
But with so many cards out there, you need to choose wisely. This top-rated card offers the ability to pay 0% interest on purchases until late 2021, has some of the most generous cash back rewards we've ever seen (up to 5%!), and somehow still sports a $0 annual fee.
That's why our expert – who has reviewed hundreds of cards – signed up for this one personally. Click here to get free access to our expert's top pick.
We're firm believers in the Golden Rule, which is why editorial opinions are ours alone and have not been previously reviewed, approved, or endorsed by included advertisers. The Ascent does not cover all offers on the market. Editorial content from The Ascent is separate from The Motley Fool editorial content and is created by a different analyst team.