4 Types of Auto Insurance You Really Need to Have
by Christy Bieber | Updated July 23, 2021 - First published on July 9, 2021
Many or all of the products here are from our partners that pay us a commission. It's how we make money. But our editorial integrity ensures our experts' opinions aren't influenced by compensation. Terms may apply to offers listed on this page.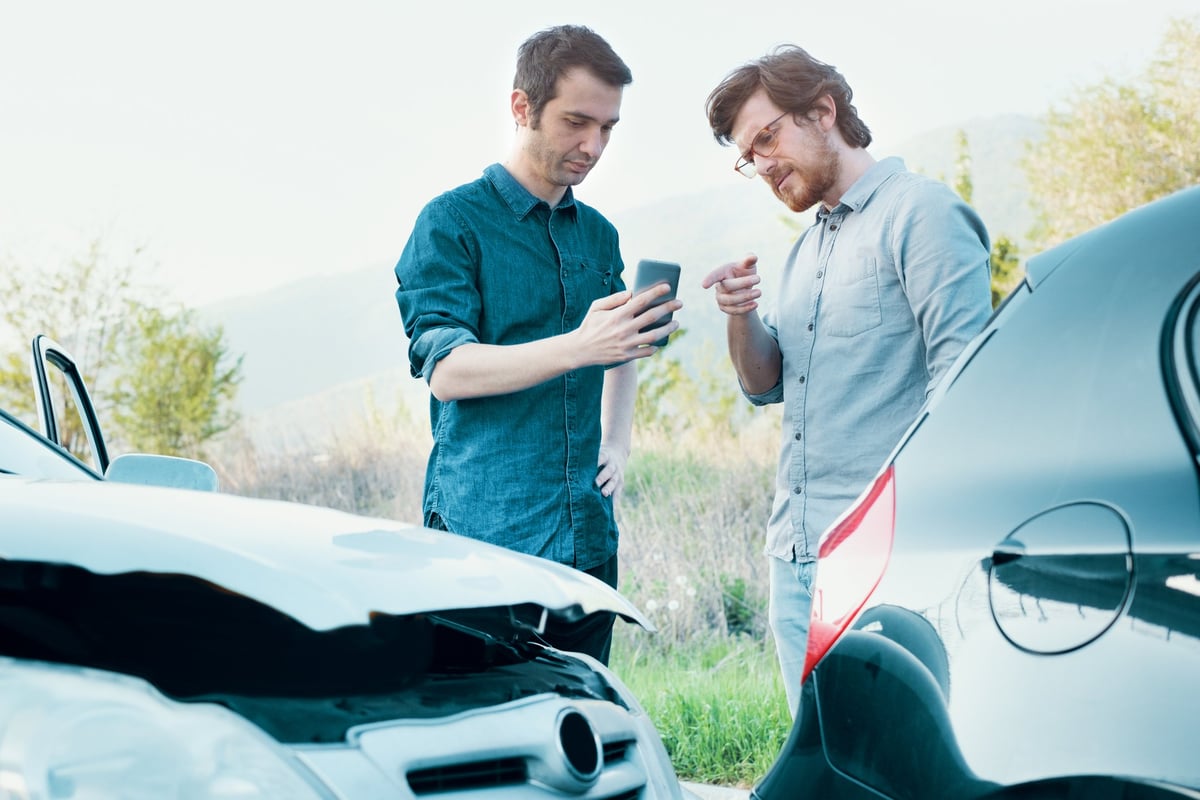 You could end up regretting it if you don't have these types of coverage.
Buying car insurance probably isn't the most fun or exciting thing that you can do with your money. It can be expensive, and you'll be stuck paying premiums for basically your entire life as long as you continue to drive and own a vehicle.
But while you may not enjoy sending money to an insurer, the reality is that auto insurance offers a crucial form of protection. Even if you're only looking for cheap car insurance, you need to make certain you have all the coverage you need to keep you and everyone around you safe.
For most people, that means buying a policy that includes at least these four types of car insurance coverage.
1. Liability insurance
Liability insurance is required in most places in the United States. That means if you don't buy it, you could be cited for lacking required insurance and could face legal consequences. That's why you need to buy at least the minimum liability protection your state requires.
But odds are good you should buy more than that. Liability insurance pays out if you cause a crash and harm someone else. Generally, if that happens, the person you hurt can pursue a claim for compensation. You could find yourself getting sued for thousands or even millions of dollars depending on the extent of the loss.
If you have liability coverage, your insurer pays for the damages you caused to people and property -- including paying any legal bills you incur. But insurers pay only up to the policy limits of your coverage. If you don't have enough liability insurance, you could end up being personally responsible for paying for losses. You don't want to find yourself in that situation.
2. Collision coverage
When a crash happens, liability insurance covers those who were harmed if you caused the accident. But what about your own losses?
A liability policy won't cover any damage you personally incurred. That means if you totaled your car or it needed serious repairs, you would be out of luck -- unless you had collision coverage.
Collision coverage will pay to repair or replace your vehicle after a crash. Unless your car is extremely inexpensive and you can just afford to buy a new one when something goes wrong, you should have this type of protection in place.
3. Comprehensive coverage
Car accidents aren't the only thing that can go wrong with your vehicle. A tree could fall on it, it could be stolen, hail could damage it, or a host of other bad things could occur.
Collision coverage won't pay for damages from any of these sources of loss. That's where comprehensive coverage comes in. Comprehensive coverage will pay for your car if it's stolen or will pay for windshield cracks, hail damage, or other non-accident related issues.
Again, unless you can afford to fully replace or repair your car -- and you want to spend your money that way -- make sure you look for comprehensive coverage in any car insurance quote you get.
4. Uninsured or underinsured motorist coverage
If you get into a crash with someone else who was at fault, their liability insurance should pay for your damages -- if they had enough coverage or had coverage at all. Sadly, some people don't buy the required insurance or may not have sufficient protection in place. That could leave you with injuries that you can't get compensated for.
If you've purchased uninsured or underinsured motorist coverage, you don't have to worry about that happening. Your policy will pay the damages the other driver should have (up to your policy limits).
Some states require you to have this coverage, but even if yours doesn't, it's a good idea to get it. Like collision insurance, comprehensive insurance, and liability insurance, uninsured motorist coverage gives you peace of mind. You know that when something goes wrong, your insurer will be footing the bill rather than you being forced to drain your bank account. That peace of mind is well worth paying for.
We're firm believers in the Golden Rule, which is why editorial opinions are ours alone and have not been previously reviewed, approved, or endorsed by included advertisers. The Ascent does not cover all offers on the market. Editorial content from The Ascent is separate from The Motley Fool editorial content and is created by a different analyst team.