5 Surprising Factors That Are Raising Your Auto Insurance Premiums
by Kailey Hagen | Updated July 15, 2021 - First published on May 11, 2021
Many or all of the products here are from our partners that pay us a commission. It's how we make money. But our editorial integrity ensures our experts' opinions aren't influenced by compensation. Terms may apply to offers listed on this page.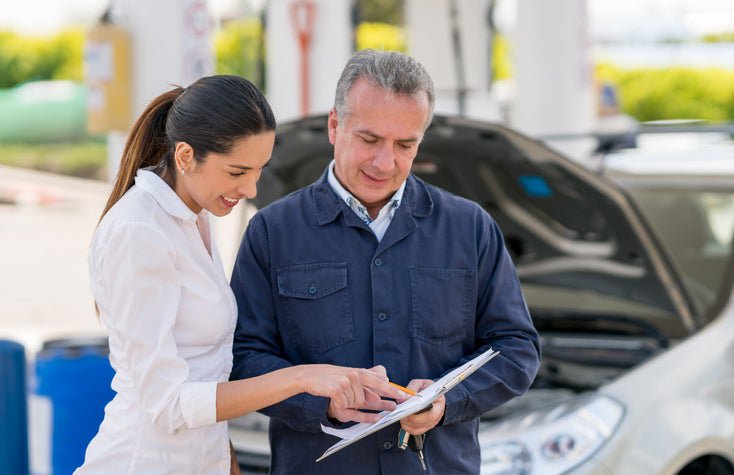 It's not all about the number of accidents you've had.
If your car winds up wrapped around a pole, sporting a four-legged hood ornament, or is the subject of a statewide police chase, your auto insurance rates are going to go up. And that might be the least of your problems. But not all the factors that drive your auto car insurance premiums up are that obvious.
Let's take a look at five lesser-known factors that could raise your rates.
1. How long it's been since you've shopped around
Currently, 31 states allow auto insurers to engage in price optimization, a practice that involves using non-risk-related factors to determine auto insurance premiums. It usually refers to insurance companies evaluating how likely you are to switch insurers for a better deal and charging you more if they think you're unlikely to leave.
This might not affect your rates if you live in one of the 19 states that's already banned the increasingly controversial practice, but if you don't, avoiding it is as simple as shopping around. Get auto insurance quotes at least once a year to see what else is out there. You don't have to leave your insurer if you like the policy you have, but if you can save at least 10% elsewhere, it could be worth it.
2. Your credit score
Auto insurers use your credit score as a measure of risk. Drivers with a high credit score are considered to be more responsible and less prone to taking dangerous risks than drivers with a lower credit score. This may not paint an accurate picture of every driver, but data suggests there is some truth to it.
Raising your credit score can help you save money on more than just auto insurance, so it's definitely a worthwhile goal. But if your credit score is less than stellar, you may have a harder time finding cheap car insurance.
Shopping around can still help you because every insurer weighs risk a little differently and credit score is a bigger factor for some than others. Getting several quotes can help you find which companies penalize your poor credit the least or reward your excellent credit the most.
3. Your education level
Insurance companies charge lower rates to drivers with higher education levels. Like credit score, it's another one of those factors that's been shown to have some correlation with the risk of filing an auto insurance claim, even though it may not be true for all drivers.
You're probably not going to run out and enroll in a university just so you can save a few bucks on your auto insurance, but if you do get some kind of degree, make sure you let your insurance company know about it. You may qualify for a better rate. Compare this to the rates other insurers offer to see which one gives you the best deal.
4. Your ZIP code
Where you live affects your auto insurance in several ways. Each state has its own requirements when it comes to the types of car insurance coverage you must have. But generally, you'll pay more in states that have higher coverage requirements. And if you live in an area that's prone to bad weather, like hailstorms, you could also pay a lot more to add comprehensive coverage to your vehicle.
Even your specific ZIP code matters. If yours is a hotspot for auto theft or car accidents, you'll pay more. So if you move to another area, even if it's just across a city, make sure you get new quotes so you can see which company offers the best price for your area.
5. Where you park
Cars parked in garages are usually cheaper to insure than cars parked on the street because they're better protected from weather damage and possible collisions with other vehicles. So if you're able to park your car inside, you should definitely do this.
Some insurers specifically ask whether you park your car in a garage when you get a quote, but not all of them do. It may be worth avoiding companies that do ask about this if you have to park your vehicle on the street because you'll probably end up with higher premiums.
This is far from a comprehensive list of all the factors auto insurers consider when setting premium rates, but it gives you some idea of how personalized quotes are. It also demonstrates the value in shopping around because even the best car insurance companies put a higher value on some factors than others. As your circumstances change, don't forget to shop for new car insurance so you can feel confident that you've always got your best possible rate.
We're firm believers in the Golden Rule, which is why editorial opinions are ours alone and have not been previously reviewed, approved, or endorsed by included advertisers. The Ascent does not cover all offers on the market. Editorial content from The Ascent is separate from The Motley Fool editorial content and is created by a different analyst team.