3 Factors That Affect Your Life Insurance Rates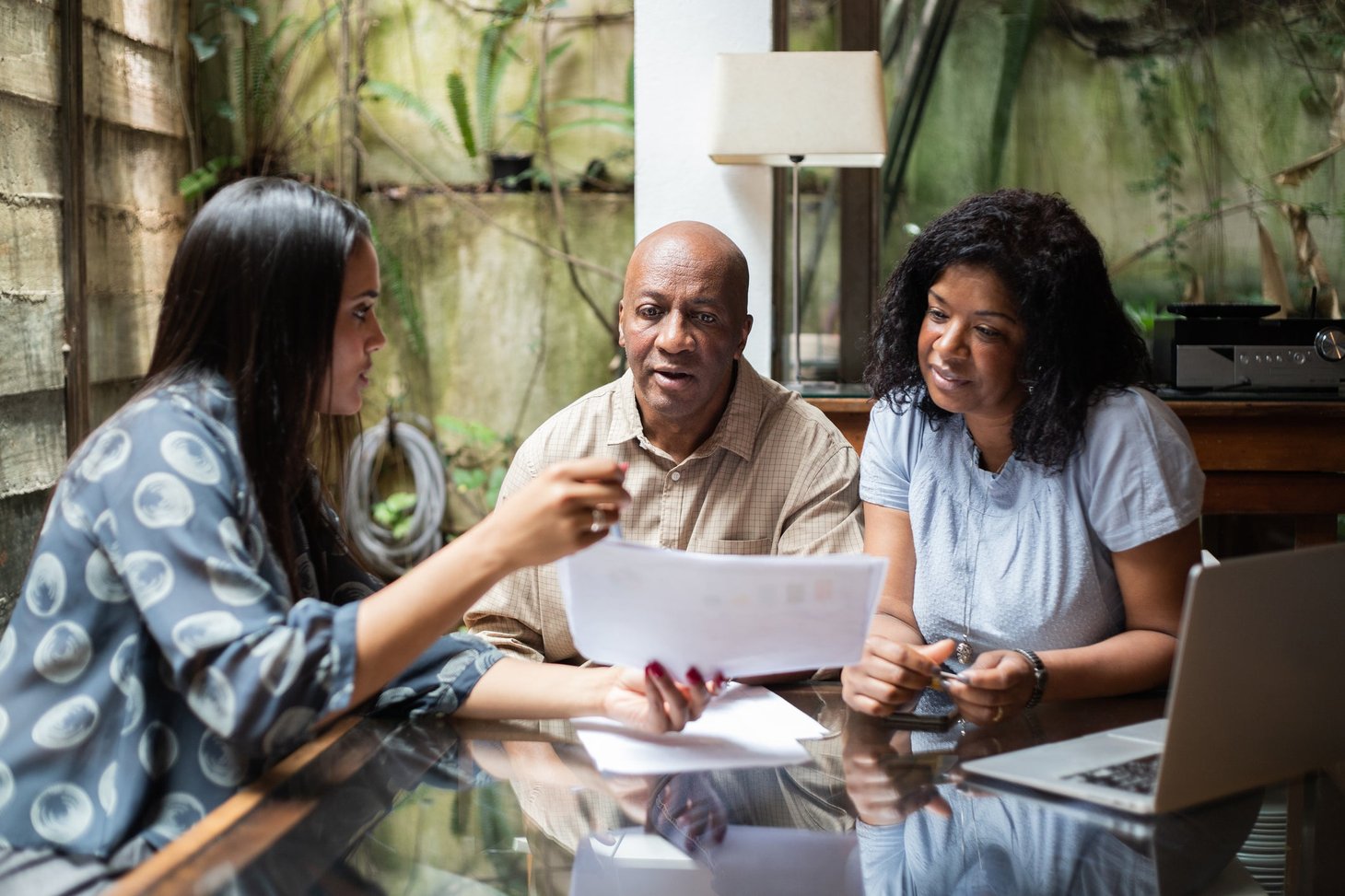 Many or all of the products here are from our partners that compensate us. It's how we make money. But our editorial integrity ensures our experts' opinions aren't influenced by compensation. Terms may apply to offers listed on this page.
Consumers need to know how insurers set their rates.
---
Key points
The costs of life insurance can vary from person to person and company to company.
Factors such as the amount of death benefit affects the cost of life insurance.
---
Life insurance is one of the most important purchases a person can make to provide peace of mind and protection for their loved ones. But there's no reason to pay more than necessary for coverage.
It's a good idea for those shopping for insurance coverage to understand the factors that impact the cost of insurance premiums. In particular, there are three big things insurers consider when estimating how much a life insurance policy will cost. Here's what they are.
1. The policyholder's age when they purchase coverage
Younger people tend to be in better health than older people. Statistically, they have more years left in their lifespan and a reduced risk of passing away during their term of coverage. As a result, buying life insurance as a young person will generally result in lower premiums than waiting until later in life.
When buying term life insurance as a young person, premiums could end up costing just a few dollars a month. It is, however, important to make sure the coverage term is long enough to provide protection for a sufficient number of years.
For example, a 20-year-old buying a 30-year term policy would have coverage only until age 50, so they may want to opt for a 40-year coverage term if their insurer offers it or ensure they can renew the policy later if necessary.
2. The amount of the death benefit
When a policyholder purchases insurance coverage, they must decide on the amount of the death benefit. That's the money that will be paid out to beneficiaries. Policyholders need to make sure the death benefit is large enough to replace their income for the requisite number of years or to provide for other financial needs their loved ones may have.
Generally, policyholders will want to do a personalized calculation that takes into account the income that must be replaced, the cost of repaying a family mortgage, the costs of raising and educating children, debt repayment costs, and funeral costs when deciding how large a death benefit should be. An easy way to estimate life insurance needs, though, is to simply assume a policyholder will need 10 times their annual income in coverage.
Regardless of what method is used, it's important to know that a higher death benefit will result in higher premiums. For that reason, policyholders shouldn't purchase more coverage than is necessary to provide protection.
3. The policyholder's health status
Health status is a crucial consideration when life insurers set premiums. People with serious pre-existing conditions such as diabetes or heart disease are more likely to pass away during the term of coverage, and are thus going to face much higher premiums if they are offered coverage at all.
Buying life insurance while still healthy can help consumers avoid high premiums and can also help ensure they are able to get covered. While there are some guaranteed-issue policies available regardless of health status, most insurers ask detailed questions about medical status and even require a physical to assess an applicant's health conditions. Someone who smokes or has medical issues is going to pay a lot more.
Ultimately, buying insurance while young, before medical problems develop, and purchasing an appropriate amount of coverage -- but not too much -- will enable consumers to get the lowest possible premiums for the important life insurance protection their families require.
Our picks for best life insurance companies
Life insurance is essential if you have people depending on you. We've combed through the options and developed a best-in-class list for life insurance coverage. This guide will help you find the best life insurance companies and the right type of policy for your needs. Read our free review today.
We're firm believers in the Golden Rule, which is why editorial opinions are ours alone and have not been previously reviewed, approved, or endorsed by included advertisers. The Ascent does not cover all offers on the market. Editorial content from The Ascent is separate from The Motley Fool editorial content and is created by a different analyst team.