Buying a Starter Home? Consider This Type of Mortgage
by Maurie Backman | Updated July 19, 2021 - First published on June 6, 2021
Many or all of the products here are from our partners that pay us a commission. It's how we make money. But our editorial integrity ensures our experts' opinions aren't influenced by compensation. Terms may apply to offers listed on this page.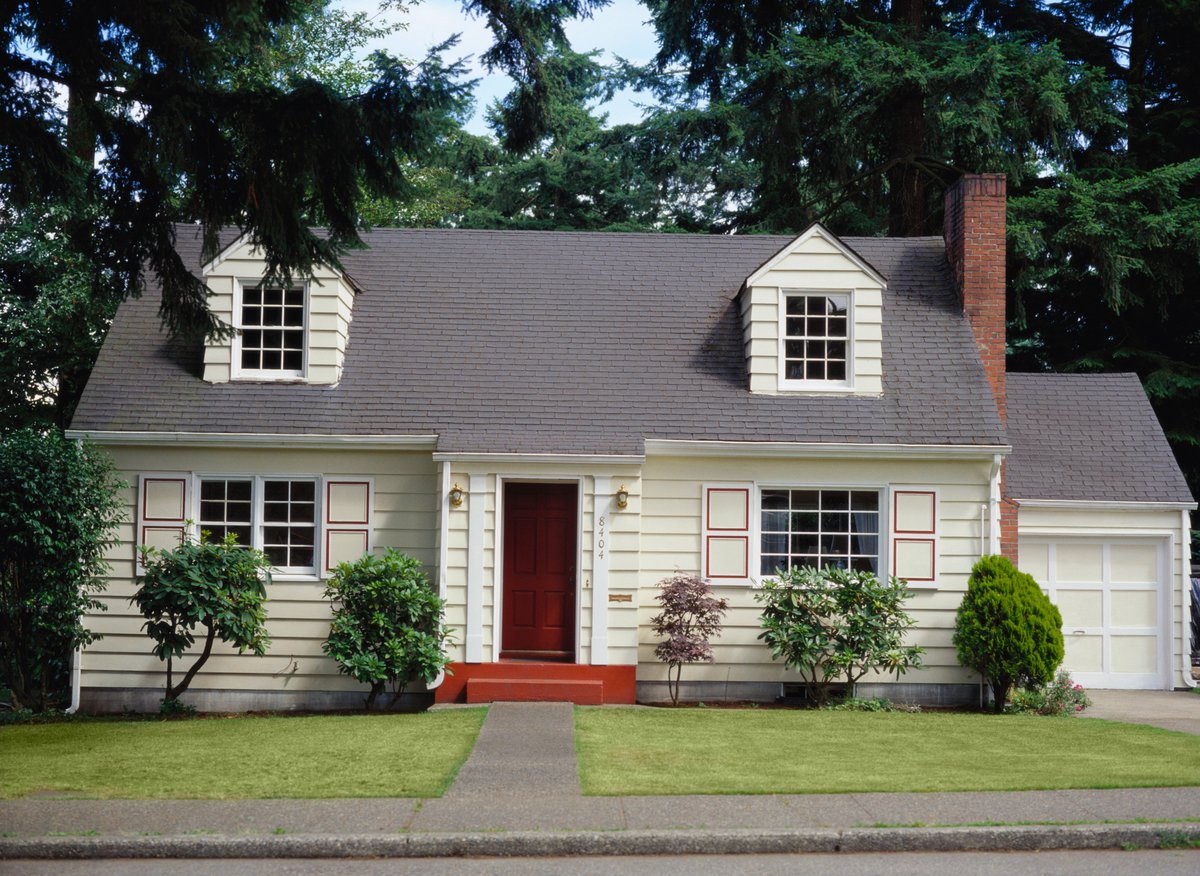 If you're buying a home you might only live in for a few years, there's one type of mortgage product worth looking into.
There are plenty of good reasons to buy a starter home. For one thing, you may find that it's easier to find a starter home in your price range than a larger home. And also, you may not need a lot of space to start out with -- such as if you don't have children yet but expect to have them in the future.
Similar to most home purchases, when you buy a starter home, there are different mortgage products you can choose from. When it comes to 15 vs. 30-year mortgages, a 15-year loan is a good option if you can handle larger monthly payments and want to be free of housing debt at an earlier age. Or a 30-year loan works well if you want to keep your monthly payments as low as possible.
But when it comes to starter homes, here's another option it pays to consider: an adjustable-rate mortgage (ARM).
How an adjustable-rate mortgage works
When you get a fixed-rate loan, you're guaranteed to keep the interest rate you start out with for the life of your loan. This means that if a mortgage lender offers you a 30-year fixed loan at 3.2% interest, you'll pay 3.2% for those 30 years -- your rate can't change on you.
With an adjustable-rate mortgage, you start out with the same rate for a limited period of time -- often five years, though there are other terms you can look at as well. You'll generally get a lower interest rate with an ARM than with a fixed loan, which is the main benefit of going this route. But in time, your rate can adjust to the point where it gets to be much higher than what you'd pay on a fixed mortgage.
Now here's the interesting thing: Your rate isn't guaranteed to climb. In fact, if you get an adjustable-rate mortgage, you may find that your rate goes down over time, depending on market conditions. But still, you do take the risk of your rate going up with this type of loan. So if you're buying a home you expect to live in for many years, an ARM may not be a great bet. Starter homes, however, are a different story.
Why an adjustable-rate mortgage is a good bet for a starter home
Starter homes, by nature, are homes that buyers purchase with the intention of selling after a limited period of time. As such, an adjustable-rate mortgage could be a smart choice for a starter home, because you may be in a position to sell and get a new loan before your rate begins to climb.
As of this writing, the average 30-year mortgage rate is 3.144%. On the other hand, the average 5/1 ARM rate is 2.763%. With a 5/1 ARM, you lock in that rate for five years, at which point your rate can adjust once a year.
If you take out a $200,000 mortgage at 3.144%, your monthly principal and interest payment will be $859. At a rate of 2.763%, your monthly principal and interest payment will be just $818. That's $41 a month -- almost $500 a year in savings.
The danger in getting an adjustable-rate mortgage is that once your first five years are up, your rate could start to climb to the point where it well exceeds the 3.144% you could've locked in on a 30-year loan. But if you're buying a starter home you don't plan to live in for more than five years, then a 5/1 ARM makes sense because you can reap some savings.
Of course, there's always the possibility that your starter home will wind up becoming your forever home. But at that point, you could always refinance from an adjustable-rate mortgage to a fixed loan if you want the security of locking in your interest rate. As such, it pays to consider an adjustable-rate mortgage when you're buying a home you don't expect to hang on to for more than a handful of years.
The Ascent's Best Mortgage Lender of 2022
Mortgage rates are at their highest level in years — and expected to keep rising. It is more important than ever to check your rates with multiple lenders to secure the best rate possible while minimizing fees. Even a small difference in your rate could shave hundreds off your monthly payment.
That is where Better Mortgage comes in.
You can get pre-approved in as little as 3 minutes, with no hard credit check, and lock your rate at any time. Another plus? They don't charge origination or lender fees (which can be as high as 2% of the loan amount for some lenders).
We're firm believers in the Golden Rule, which is why editorial opinions are ours alone and have not been previously reviewed, approved, or endorsed by included advertisers. The Ascent does not cover all offers on the market. Editorial content from The Ascent is separate from The Motley Fool editorial content and is created by a different analyst team.