Current Mortgages -- September 25: Rates Remain Steady, Near Record Lows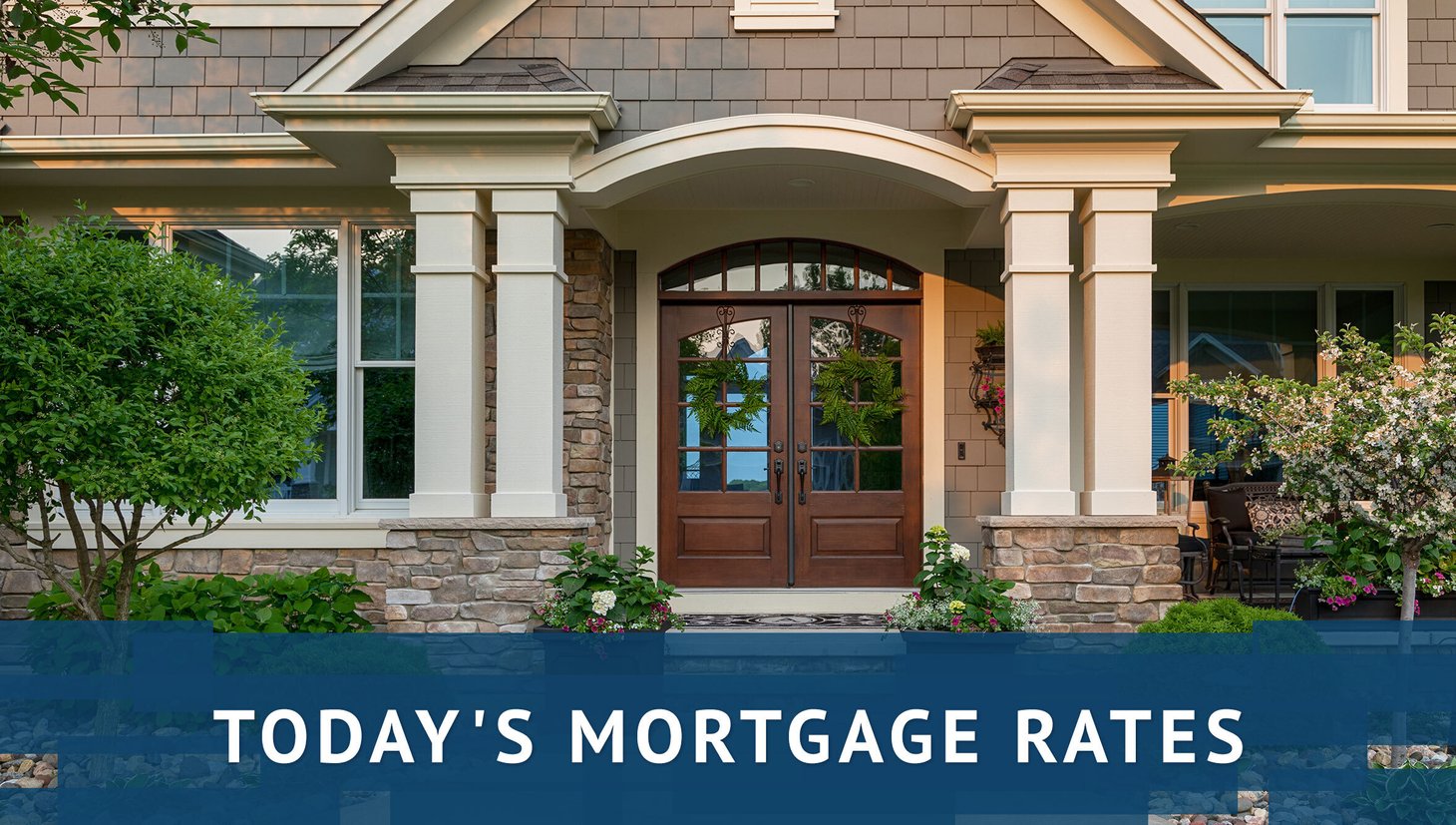 Many or all of the products here are from our partners that compensate us. It's how we make money. But our editorial integrity ensures our experts' opinions aren't influenced by compensation. Terms may apply to offers listed on this page.
Is now the time to lock in a mortgage as rates remain near record lows?
Mortgage rates have largely remained steady in recent weeks, with the average interest rate on a 30-year loan staying below 3.00% most days. Today is no exception. Here's what you need to know about average rates for Sept. 25 so you can decide if now is a good time for you to borrow.
| Mortgage Type | Today's Interest Rate |
| --- | --- |
| 30-year fixed mortgage | 2.948% |
| 20-year fixed mortgage | 2.809% |
| 15-year fixed mortgage | 2.416% |
| 5/1 ARM | 3.472% |
Data source: The Ascent's national mortgage interest rate tracking.
30-year mortgage rates
The average 30-year mortgage rate today is 2.948%, down .002% from yesterday's rate of 2.950%. This is an extremely low rate in historical terms as it was previously unheard of for a 30-year fixed-rate loan to have a rate below 3.00%.
At today's rates, your monthly principal and interest payment would total $419 per $100,000 borrowed. Total interest costs would equal $50,770 per $100,000 in debt over the life of the loan.
Check out The Ascent's mortgage calculator to see what your monthly payment might be and how much your loan will ultimately cost. Also learn how much money you'd save by snagging a lower interest rate, making a larger down payment, or choosing a shorter loan term.
20-year mortgage rates
The average 20-year mortgage rate today is 2.809%, down .023% from yesterday's rate of 2.832%. At this interest rate, you'll make monthly principal and interest payments equal to $545 per $100,000 borrowed and will pay total interest costs of $30,820 per $100,000 in debt over the life of the loan.
You'll notice the monthly payment is higher than on the 30-year mortgage while the total interest costs are lower. Both of these factors are explained by the accelerated repayment schedule. When you pay off your loan a decade early, it costs you less in total but more each month.
15-year mortgage rates
The average 15-year mortgage rate today is 2.416%, down .004% from yesterday's rate of 2.420%. At today's average interest rate, your monthly payment for principal and interest will total $663 per $100,000 borrowed and your total interest costs will add up to $19,328 per $100,000 borrowed.
Although 15-year rates are much lower than 30-year rates, monthly payment costs are again much higher while total interest costs are much lower. The reason is the same as it is for the 20-year loan -- you're paying off your loan much faster, which requires higher monthly payments but which saves you a considerable amount over time.
5/1 ARMs
The average 5/1 ARM rate of 3.472% is down .132% from yesterday's average rate of 3.604%. This initial starting rate is guaranteed only for five years, after which rates can adjust up or down once annually. This is where the 5/1 ARM gets its name.
Traditionally ARMs had a starting interest rate below that of a 30-year fixed-rate loan, which was what made them enticing to borrowers. Homeowners would be willing to take on the risk of rates and payments going up in order to get this low starting rate, with the assumption they could refinance or would sell their homes before rates potentially rose.
Since the initial starting rate on an ARM is above a 30-year fixed-rate loan, there is no reason to take the chance of rates rising -- especially when they are near record lows right now.
Should I lock my mortgage rate now?
A mortgage rate lock guarantees you a certain interest rate for a specified period of time -- usually 30 days, but you may be able to secure your rate for up to 60 days. You'll generally pay a fee to lock in your mortgage rate, but that way, you're protected in case rates climb between now and when you actually close on your mortgage.
If you plan to close on your home within the next 30 days, then it pays to lock in your mortgage rate based on today's rates -- especially since they're so competitive. But if your closing is more than 30 days away, you may want to choose a floating rate lock instead for what will usually be a higher fee, but one that could save you money in the long run. A floating rate lock lets you secure a lower rate on your mortgage if rates fall prior to your closing, and while today's rates are still quite low, we don't know if rates will go up or down over the next few months. As such, it pays to:
LOCK if closing in 7 days
LOCK if closing in 15 days
LOCK if closing in 30 days
FLOAT if closing in 45 days
FLOAT if closing in 60 days
In order to make sure you lock in at the lowest possible rate you should comparison shop among several of the best mortgage lenders to see which offers the best loan terms based on your financial credentials. Start the process today, as it can take time to get pre-qualified.
We're firm believers in the Golden Rule, which is why editorial opinions are ours alone and have not been previously reviewed, approved, or endorsed by included advertisers. The Ascent does not cover all offers on the market. Editorial content from The Ascent is separate from The Motley Fool editorial content and is created by a different analyst team.