Mortgage Payment Forbearance: How It Works and Who Qualifies
If you're having trouble making ends meet due to the coronavirus pandemic, forbearance may allow you to suspend your mortgage payments for the time being.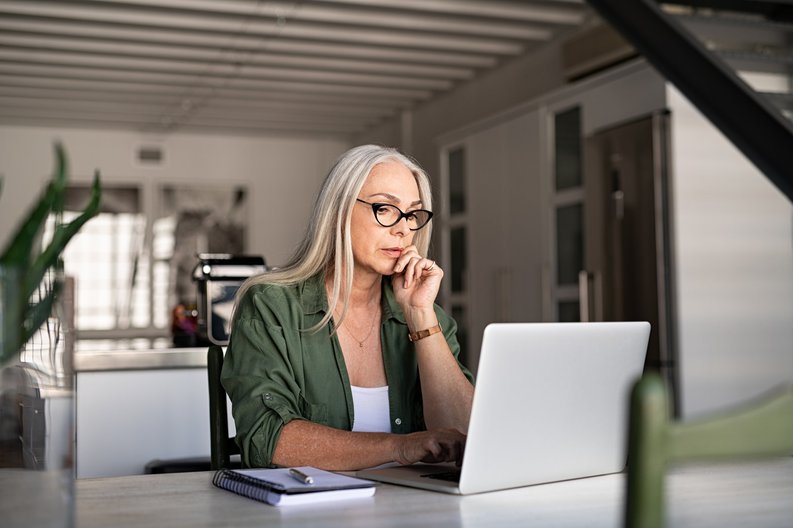 The financial term forbearance means a temporary modification of your payment obligations on a loan. This either means reducing your payments or suspending them entirely.
Due to the COVID-19 pandemic, millions of Americans have experienced income interruptions, making it more difficult to keep up with their mortgage obligations. Because of this, legislative action has been taken to provide mortgage forbearance on a wide scale for affected homeowners.
With that in mind, here's a rundown of how mortgage forbearance works, how to determine if you qualify, and the next step to take if you want to request a mortgage forbearance.
How does it work?
It's important to realize that loan forbearance and loan forgiveness are two completely different concepts. With a forbearance, your loan balance doesn't decline and the missed (or reduced) payments are still eventually due.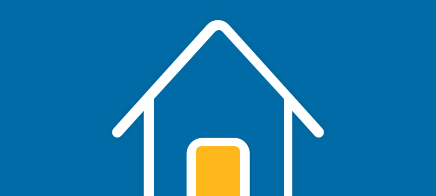 Refi today with mortgage rates at multi-year lows
Instantly compare mortgage rates to find out how much you could save on your payment each month.
See your rate
Your mortgage lender may give you several options. One of the more common ones is to simply add the missed payments to the end of the loan. For example, if you miss five mortgage payments while in forbearance, your loan will be extended by five months beyond the date it would have been paid off.
Alternatively, your lender might allow you to amortize your missed payments over the remaining term of the loan. In other words, your monthly mortgage payment would increase slightly after the forbearance period is over, but your loan will still be paid off by the original end date.
While it's not the most common (or practical) way to go, some mortgage servicers may offer a balloon payment option. This means that whatever payments you missed would be due in a lump sum at the end of the forbearance period.
How do you qualify?
One of the provisions of the Coronavirus Aid, Relief, and Economic Security (CARES) Act -- the official name of the $2.2 trillion stimulus package -- provided mortgage forbearance to any homeowner with a federally backed mortgage. These homeowners can request an initial forbearance period of as long as 180 days, with the option to extend it for an additional 180 days.
If you're curious about what a "federally backed" mortgage is, it actually applies to the majority of primary residence mortgages in the U.S. Loans issued under the FHA, VA, or USDA programs qualify. And any conforming mortgage that meets Fannie Mae or Freddie Mac's lending standards qualifies. Since 95% of mortgages on single-family homes in the U.S. fall into one of these categories, there's a good chance that your mortgage is eligible for COVID-19 mortgage forbearance.
If you aren't sure if your mortgage qualifies, the best course of action is to search on Fannie Mae and Freddie Mac's loan lookup portals. This will just take a minute. If you aren't sure if you have a FHA, USDA, or VA loan, take a look at your mortgage paperwork. If you can't find it, your loan type may be on your latest mortgage statement.
Some residential mortgages aren't federally backed. For example, if you have a jumbo mortgage, meaning a loan with an original principal balance in excess of Fannie Mae and Freddie Mac's conforming loan limits, your mortgage might not be federally backed. However, virtually all mortgage servicers that we've seen are willing to work with borrowers who need help. So even if you don't qualify under the CARES Act, call your mortgage servicer to discuss your options.
How do you request a mortgage forbearance?
Although the CARES Act requires mortgage servicers to provide forbearance to most U.S. homeowners, it isn't automatic, nor does your loan immediately enter forbearance if you simply stop paying.
In order to request a mortgage forbearance, you'll need to contact your mortgage servicer. To be clear, this is the company you send your mortgage payments to. Keep in mind that many servicers are understandably overwhelmed with incoming calls right now -- in fact, forbearance requests grew by nearly 1,900% between March 16 and March 30 -- so you may experience a bit of a wait to get through.
Be prepared to answer some questions about your situation, such as explaining why you're unable to make your payments and how the COVID-19 pandemic has affected your income. And although your mortgage servicer may approve your forbearance request verbally when you call, it's important to request a written (or emailed) confirmation as well, in case your credit report incorrectly shows your loan in a delinquent status.
Today's Best Mortgage Rates
Chances are, mortgage rates won't stay put at multi-decade lows for much longer. In fact, the Fed has already signaled that it expects rates to continue increasing. That's why taking action today is crucial, whether you're wanting to refinance and cut your mortgage payment or you're ready to pull the trigger on a new home purchase. Click here to get started by scanning the market for your best rate.