Best VA Mortgage Lenders of June 2020
Christy Bieber is a personal finance and legal writer with more than a decade of experience. Her work has been featured on major outlets including MSN Money, CNBC, and USA Today.
We are committed to full transparency in our mission to make the world smarter, happier, & richer. Offers on The Ascent may be from our partners - it's how we make money - and we have not reviewed all available products and offers. That transparency to you is core to our editorial integrity, which isn't influenced by compensation.
A VA home loan is a mortgage issued by a private lender that is guaranteed by the Veterans Administration (VA). Because the VA insures the loan and protects lenders from loss, it's easier for eligible service members and their families to qualify. Veterans can obtain a Certificate of Eligibility when buying a new home or pursuing a cash-out refinance loan and can then obtain their VA loan through a lender of their choosing.
The best VA mortgage lenders have with many advantages, including the ability to purchase a home with a low credit score, no down payment, and no private mortgage insurance. But there are some fees you'll have to pay if you use one to buy a home.
The Ascent's picks of the best VA mortgage lenders for June 2020:
Ratings Methodology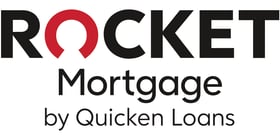 Best for: Streamlined online application
Rocket Mortgage
Why Apply
Led the transition to online-only applications and that seamless process is one reason which it has become the largest U.S. lender. Consistent JD Power customer service rankings make it hard to ignore.
Min. Credit Score
Min. Down Payment
Key Features
Online-only
High allowable debt-to-income
Low down payment options
Loan Types
FHA
VA
USDA
Jumbo
Conventional
Fixed Rate Terms
Adjustable Rate Terms

Best for: Diverse loan offerings
PNC Bank Mortgage
Why Apply
Diverse loan products and terms make it a flexible lender for many needs, including several no PMI options to choose from.
Min. Credit Score
Min. Down Payment
Key Features
3% down no PMI offering
HELOC's
Home equity loans
Considers nontraditional credit history
Loan Types
FHA
VA
USDA
Jumbo
Conventional
Fixed Rate Terms
30 year, 20 year, 15 year, 10 year
Adjustable Rate Terms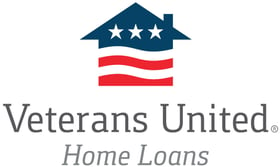 Best for: VA and USDA loans
Veteran's United
Why Apply
The largest VA home lender speaks volumes. But Veteran's United also offers an array of terms and loan products, in addition to competitive rates.
Min. Credit Score
Min. Down Payment
Key Features
Online approval process
No required downpayment
Low rates
Loan Types
FHA
VA
USDA
Jumbo
Conventional
Fixed Rate Terms
Adjustable Rate Terms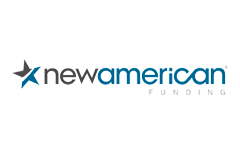 Best for: Fast closing
New American Funding
Why Apply
Low rates and a diverse set of loan terms and products are a rare combo. A guaranteed fast closing simplifies the homebuying process.
Min. Credit Score
Min. Down Payment
Key Features
Close as fast as 14 days
Home equity and HELOC offerings
High customer satisfaction
Loan Types
FHA
VA
USDA
Jumbo
Interest Only
Reverse
Conventional
Fixed Rate Terms
Adjustable Rate Terms
Get our latest tips and uncover more of our top picks to help you conquer your money goals
By submitting your email address, you consent to us sending you money tips along with products and services that we think might interest you. You can unsubscribe at any time. Please read our Privacy Statement and Terms & Conditions.
VA loans are issued by private lenders that rely on a guarantee made by the Veterans Administration that protects them in case of default. The VA guarantees a number of loan types including:
Purchase loans: These enable you to buy a new home with a mortgage guaranteed by the VA up to a certain value that changes periodically (this chart shows the current limits).
Cash-out refinance loans: These enable you to refinance an existing mortgage, borrowing more than you currently owe to access equity in your house and turn it into cash.
Interest Rate Reduction Refinance Loans: These enable you to reduce your monthly payments and the total cost of your mortgage by refinancing to a new one at a lower interest rate.
In addition to guaranteeing loans made by banks, credit unions, and online lenders, the Veterans Administration also offers some more direct assistance to eligible service members. Direct sources of homebuying help include adapted housing grants for veterans to buy, build, or adapt a home to account for a service-connected disability. There's also a Native American Direct Loan Program that helps eligible Native American veterans buy, build, or improve homes on Federal Trust land.
Veterans loans often have lower interest rates and easier qualifying requirements than conventional mortgages not guaranteed by the VA. Eligible service members and their families can qualify for a loan with no down payment and don't have to pay private mortgage insurance (PMI). PMI is required on other types of loans including FHA Loans, USDA Loans, and conventional loans with a down payment below 20%.
However, the VA does charge a one-time VA funding fee, which varies depending on your service record, whether you've obtained a VA loan before, and the size of your down payment. The funding fee is between 1.4% and 3.6% of the amount you're borrowing. However, veterans receiving disability compensation are exempt from this fee.
What are the eligibility requirements for a VA loan?
Veterans who meet length-of-service requirements, active duty service members, certain current or former National Guard or Reserve members, and surviving spouses of veterans who passed away on active duty may all be eligible for a VA loan. You can check www.ebenefits.va.gov or call 877-827-3702 to determine if you meet the service history requirements.
In addition to your service record, there are additional requirements, which include:
You must use the loan to purchase a home you will occupy or that your spouse or dependents will occupy while you are on active duty.
You must have satisfactory credit. However, there is no minimum credit score limit and lenders are expected to look at your entire financial profile when deciding whether to lend to you.
You must have enough income to make monthly mortgage payments and meet your other financial obligations.
You must obtain a valid Certificate of Eligibility from the VA.
Your debt-to-income ratio must be below 41% unless the lender provides compensating factors (other financial criteria that justifies your approval).
How to choose a VA mortgage lender
Many different banks, online lenders, and credit unions offer VA loans. To find the right lender:
Look for several lenders that offer loans guaranteed by the Veterans Administration.
Obtain pre-approval or pre-qualification from each lender to find out the rates and terms of the loan they would provide. Ideally, look for lenders that pre-approve you without a hard credit inquiry to protect your credit score.
Choose a loan with the lowest total cost. Make sure you factor in the interest paid over time as well as the upfront fees and application fees. While the VA funding fee is always the same, other costs can vary considerably from one lender to another.
It is best to get quotes from several mortgage lenders as each can set their own terms and interest rates as long as they conform to broad Veterans Administration guidelines for issuing loans.
Who is a VA loan a good option for?
A VA loan is a good option if:
You have a service record that entitles you to a loan.
You don't have the credit score or financial credentials required to obtain a loan from a conventional lender that has lower fees and a comparable interest rate.
You don't have a down payment or your down payment is small and you don't want to have to pay for PMI.
FAQs
There is no minimum credit score requirement set by the Veterans Administration for VA loans. Lenders who offer these loans, however, may set their own minimum score limits.

VA loans do not require a down payment unless the lender requires one or the purchase price of the home exceeds the reasonable value of the property. Unlike most other types of loans, including conventional loans, FHA loans, and USDA loans, you don't have to pay private mortgage insurance even if you put down a low down payment or no down payment.

The biggest drawback to VA mortgage is that you're required to pay an up front funding fee that's calculated based on a percentage of the loan amount. The fee varies depending on several factors, including the size of your down payment, but it is waived if you receive VA disability compensation.

A funding fee is an up front one-time fee you have to pay when obtaining a VA mortgage loan. It's between 1.4% and 3.6% of the loan amount and can be included in the loan so you pay it off over time. You do not have to pay this fee if you receive disability compensation from the Veterans Administration.