A New Mortgage Refinance Fee Is Coming. Here's How You Can Get Out of It
by Maurie Backman | Updated July 19, 2021 - First published on Oct. 10, 2020
Many or all of the products here are from our partners that pay us a commission. It's how we make money. But our editorial integrity ensures our experts' opinions aren't influenced by compensation. Terms may apply to offers listed on this page.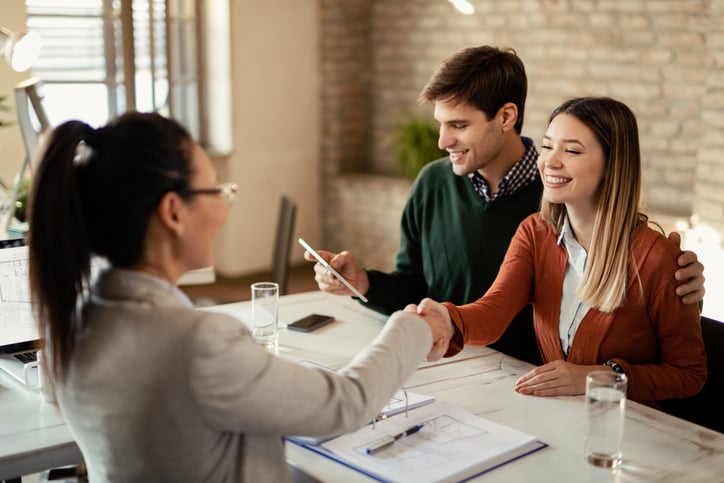 There's a very simple way to avoid an annoying and costly fee that takes effect in December -- but not every homeowner will get to use this tactic.
A lot of homeowners have refinanced their mortgages this year for one big reason: Interest rates have dropped substantially. There's lots of savings to be reaped if you decide to swap your existing home loan for a new one -- even though mortgage rates are lower for new home purchases than they are for refinances.
Before you start counting your savings, you should know this: Come Dec. 1, a new 0.5% fee will apply to mortgage refinances. It's called the Adverse Market Fee and was initially supposed to take effect on Sept. 1. However, following backlash by the housing industry, it was pushed back by three months.
This is why it makes sense to apply to refinance your mortgage now. While it's true that mortgage rates could drop even more substantially in the coming weeks, waiting too long could mean you're stuck with that lousy fee.
But even if you can't get moving on your mortgage refinance just yet, there may be another way to avoid that unwanted fee: Have a low enough mortgage to get out of it.
The new refinance fee isn't universal
The new Adverse Market Fee doesn't apply to home loans that are less than $125,000. As such, if you owe under $125,000 on your mortgage, you won't have to worry about the extra fee. If you owe a bit more than $125,000 but are able to make some extra payments toward your home loan, you could lower your mortgage principal. That way you should also be able to avoid an additional 0.5% fee on your refinance.
Of course, not everyone will have this option. Perhaps you're refinancing your existing mortgage because you're struggling to keep up and are desperate to lower your monthly payments. In which case, it may not be feasible to pay your mortgage principal down. Additionally, if you owe $180,000 on your mortgage, you'd have to part with a lot of money to get it down to below $125,000. And that, too, may not be doable. But if your mortgage balance is, say, $128,000, then it's not so unreasonable to get it down to under $125,000. And if you can, you won't have to rush to refinance your mortgage if you're not yet ready to do so.
Furthermore, the Home Ready and Home Possible affordable refinance products, are also exempt from the 0.5% fee. So if you're pursuing these refinancing options, you're in the clear as well.
Don't delay
The Mortgage Bankers Association reports that in January 2017, Americans who applied for a mortgage to buy a home were looking at an average balance of $309,200. Meanwhile, the FHA put the average mortgage among first-time borrowers at $190,000 in 2016.
While these statistics may be a little dated, it's fair to assume that the typical American owes well over $125,000 on his or her mortgage. So the average homeowner who seeks to refinance after Dec. 1 should brace for that 0.5% fee. But if you do have a low mortgage balance, you'll have less to worry about.
That said, it's estimated that nearly half of those who owe $125,000 or less on a mortgage are lower-income households at or below 80% of median income for their respective areas. This means that households with financial constraints may be less likely to get hit with that fee.
Either way, it pays to get moving on your refinance application sooner rather than later. It can take up to 60 days to close on a refinance, and if your loan isn't complete by Dec. 1, you may get stuck with that 0.5% fee despite your best efforts to avoid it. Furthermore, we don't know if mortgage rates will continue to hold steady at their current lows, especially with a presidential election on the horizon. As such, if you really want to score the best deal possible on a refinance, the time to apply is now.
The Ascent's Best Mortgage Lender of 2022
Mortgage rates are at their highest level in years — and expected to keep rising. It is more important than ever to check your rates with multiple lenders to secure the best rate possible while minimizing fees. Even a small difference in your rate could shave hundreds off your monthly payment.
That is where Better Mortgage comes in.
You can get pre-approved in as little as 3 minutes, with no hard credit check, and lock your rate at any time. Another plus? They don't charge origination or lender fees (which can be as high as 2% of the loan amount for some lenders).
We're firm believers in the Golden Rule, which is why editorial opinions are ours alone and have not been previously reviewed, approved, or endorsed by included advertisers. The Ascent does not cover all offers on the market. Editorial content from The Ascent is separate from The Motley Fool editorial content and is created by a different analyst team.