Want to Buy a Home? 3 Cash Sources You Shouldn't Tap
by Maurie Backman | Updated July 19, 2021 - First published on March 7, 2021
Many or all of the products here are from our partners that pay us a commission. It's how we make money. But our editorial integrity ensures our experts' opinions aren't influenced by compensation. Terms may apply to offers listed on this page.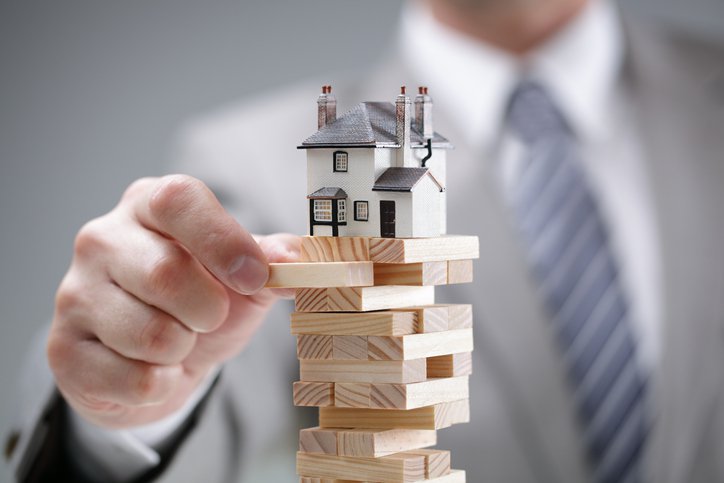 You'll need a down payment to close on a mortgage, but there are certain accounts you shouldn't raid for that money.
To qualify for a mortgage, you'll need more than just a good credit score and low level of existing debt. You'll also need funds for a down payment.
The amount you'll need to put down on a home will vary based on your lender's requirements and the type of mortgage you get. FHA loans, for example, allow you to buy a home with just 3.5% down, whereas a conventional mortgage lender may demand 20%.
You might qualify for a loan (like a VA loan) that doesn't require a down payment at all, but it's more likely you'll need to put some money down at closing. And so that money will have to come from somewhere. But here are three sources you really shouldn't tap for down payment purposes.
1. Your emergency fund
We're all supposed to sock away enough money in an emergency fund to cover three to six months' worth of bills. That way, if you lose your job or get hit with an unplanned expense, you won't need to go into debt. This is why you shouldn't use your emergency fund to fund your down payment.
A down payment on a home is not an emergency. In fact, it's the opposite. Not only is it a planned expense, as opposed to an unexpected one, but it's technically not a necessity. You don't have to buy a home if you can't afford one. Whereas if your car goes kaput and you need to put money down on a new one so you can get to work, that's a non-negotiable expense that must be dealt with immediately.
2. Your IRA
Normally, if you have money in an IRA, you can't access it before the age of 59 ½ without being hit with an early withdrawal penalty. There's an exception, however, for home purchases. First-time home buyers are allowed to remove up to $10,000 from an IRA to buy a home without being penalized. But just because you're allowed, it doesn't mean you should.
The money in your IRA is supposed to serve as an income source in retirement. If you remove funds now to buy a home, you'll have less money on hand as a senior, when you're likely to really need it. Furthermore, IRAs are typically invested in stocks and/or bonds so their account balances grow. If you take a withdrawal now to buy a home, that money will no longer be working for you and turning into a larger sum.
3. Your brokerage account
Investing is a great way to grow wealth. You're allowed to sell off investments for cash in a traditional brokerage account at any time without penalty. But you may want to avoid liquidating your brokerage account for a home down payment for a few reasons.
If you cash out your investments when they're down (meaning, they're worth less than what you paid for them), you'll end up losing money. And if you cash out your investments when they're up, you'll make money, but there will also be tax implications. Namely, the IRS will want a piece of your gains, so the money you get by selling your investments won't be all yours to keep. Finally, as is the case with an IRA, if you sell investments now to buy a home, you'll lose the chance to grow them into a larger sum.
It's not easy to come up with a down payment for a home, but before you raid any of the above accounts, think about the consequences. A better bet is to leave those accounts alone and look at other options. Investigate low or no-down-payment mortgages. Or open a separate savings account, and sock money away in it until you have enough. You may have to delay homeownership a bit until you're able to amass enough money. But you also won't risk wrecking your finances in another way.
The Ascent's Best Mortgage Lender of 2022
Mortgage rates are on the rise — and fast. But they're still relatively low by historical standards. So, if you want to take advantage of rates before they climb too high, you'll want to find a lender who can help you secure the best rate possible.
That is where Better Mortgage comes in.
You can get pre-approved in as little as 3 minutes, with no hard credit check, and lock your rate at any time. Another plus? They don't charge origination or lender fees (which can be as high as 2% of the loan amount for some lenders).
We're firm believers in the Golden Rule, which is why editorial opinions are ours alone and have not been previously reviewed, approved, or endorsed by included advertisers. The Ascent does not cover all offers on the market. Editorial content from The Ascent is separate from The Motley Fool editorial content and is created by a different analyst team.
Ally is an advertising partner of The Ascent, a Motley Fool company. JPMorgan Chase is an advertising partner of The Ascent, a Motley Fool company.
Maurie Backman
has no position in any of the stocks mentioned. The Motley Fool has no position in any of the stocks mentioned. The Motley Fool has a
disclosure policy
.