2 Situations Where a Personal Loan Is Better Than a Credit Card
by Christy Bieber | Updated July 21, 2021 - First published on April 6, 2021
Many or all of the products here are from our partners that pay us a commission. It's how we make money. But our editorial integrity ensures our experts' opinions aren't influenced by compensation. Terms may apply to offers listed on this page.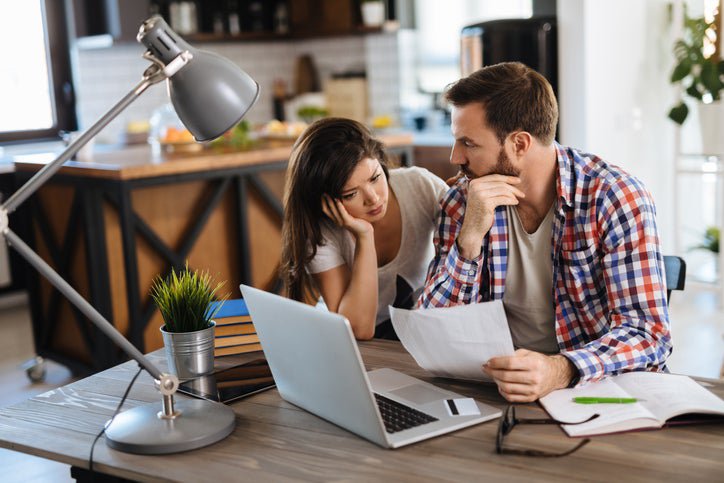 Here's when applying for a personal loan is a smarter choice than using your cards.
You can apply for a personal loan online and it's generally pretty quick and easy -- although you do have to provide some financial documentation. It is, however, a little more work than simply charging items on your credit card (or applying for a new card).
Still, there are times when a personal loan can be a better option than a credit card if you have to borrow money. In fact, there are two particular situations where you should strongly consider taking out a personal loan rather than using a card.
1. When you're consolidating a large amount of debt
Credit cards sometimes make it possible to consolidate debt, and potentially even reduce your interest rate by doing so. If you have a few credit cards, you could potentially do a balance transfer to move the debt from your cards to one new balance transfer card.
Ideally, that balance transfer card will have a 0% introductory interest rate for a period of time. That way, you'll reduce the cost of debt payback compared with your current credit cards, and you'll simplify the payment process.
However, balance transfer cards come with a credit limit -- and it's usually not that high. Typically, you can't transfer more than a few thousand dollars of debt to a balance transfer card. If you owe a lot more than that and want to consolidate multiple debts into one, a personal loan is probably the better option.
2. When you need a longer time to pay off the debt
Credit card interest rates can be very high under normal circumstances. You can avoid paying interest if you pay off your balance in full when your credit card statement comes due. As a result, if you plan to charge a purchase that you can pay off within 30 days, a credit card is a better bet than a personal loan. You'll buy a little time to pay for your purchase, but won't pay any interest at all.
Some credit cards offer a 0% promotional rate on purchases for several months -- sometimes, as long as 12 months to 15 months. If you can qualify for one of these and pay off your purchase before the promotional rate ends, a credit card is a better choice in this situation too. Again, you'll be able to pay for your purchases over time without making them costlier due to interest expenses.
Personal loans, on the other hand, are designed to be paid off over several years, rather than several months. And the interest rate on them is lower than the standard rate on credit cards.
If you need a long time to pay off your debt, a personal loan is the better choice. You'll save on interest compared with a card's standard rate, have predictable monthly payments, and know exactly when you'll be debt free. You'll also know up front exactly how much your loan is going to cost so you can make sure the interest you're paying is worth it.
By considering the length of time you plan to repay debt and the amount you need to borrow, you can make the most informed choice about whether a personal loan or a credit card is right for you.
The Ascent's best personal loans for 2022
Our team of independent experts pored over the fine print to find the select personal loans that offer competitive rates and low fees. Get started by reviewing The Ascent's best personal loans for 2022.
We're firm believers in the Golden Rule, which is why editorial opinions are ours alone and have not been previously reviewed, approved, or endorsed by included advertisers. The Ascent does not cover all offers on the market. Editorial content from The Ascent is separate from The Motley Fool editorial content and is created by a different analyst team.