9 Actionable Small Business Tips for 2022 and Beyond
by DP Taylor | Updated Aug. 5, 2022 - First published on May 18, 2022
Many or all of the products here are from our partners that pay us a commission. It's how we make money. But our editorial integrity ensures our experts' opinions aren't influenced by compensation. Terms may apply to offers listed on this page.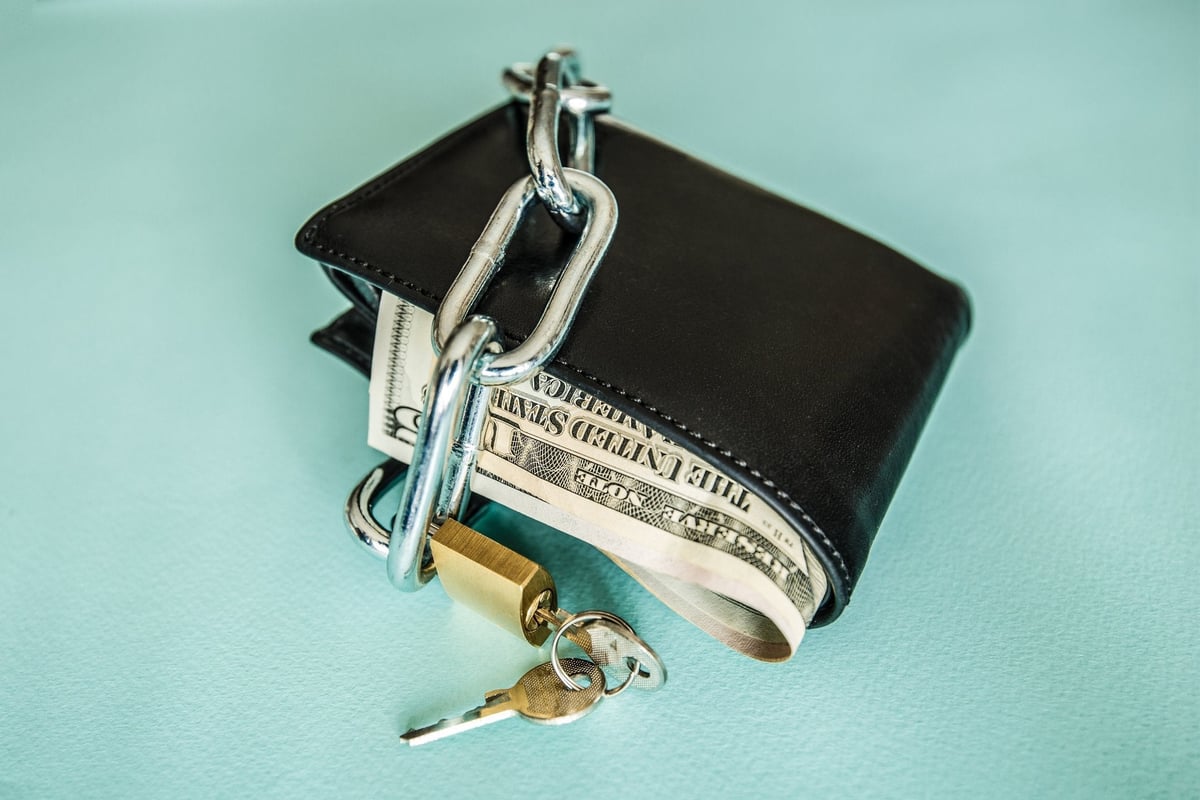 It can be fun and exciting to run a small business -- but also terrifying. These nine tips will help any small business owner position themselves for growth.
Starting a small business is fun and exciting -- at least when you're planning it. You imagine yourself as the next Steve Jobs, inventing a product that will revolutionize the world for the better.
But once you actually launch that business, the feeling changes. As a small business owner myself, I can tell you the dominant feeling I had at the start was terror -- terror that customers wouldn't like my product, that I wouldn't secure the revenue I needed to keep the lights on, or that the competition would eat me alive.
Every small business owner needs a little business advice. So, here are nine tips for growing your small business based on my own experience creating and running a startup business.
9 actionable small business tips for business owners:
Stay connected
Leverage video
Optimize search
Don't neglect mobile
Cut the fat
Automate payments
Increase security
Encourage telecommuting
Stay nimble and vigilant
1. Stay connected
Networking is vital in the small business world. Early on, develop those relationships that will serve you well later. And while it's good to do this in person, you can find a lot of opportunities to form important bonds online.
Find a mentor eager to help a rising entrepreneur -- preferably someone you already know, but you can explore business communities or even LinkedIn connections to get someone who can help you in your business journey. Sign up for business training and development events to make further connections.
What I did: When I first wanted to get a mentor, I couldn't think of anyone. But I knew plenty of people in my industry, and I asked around for some suggestions. Pretty soon, I had a few great options.
2. Leverage video
Are you using video to market your brand? Up to 85% of businesses use video as a digital marketing tool, according to one study. It would behoove you to carve out space in your budget to produce professional marketing videos to post on your website, email your customer base, or share on social media.
You don't have to produce them yourself -- if you don't have video editing expertise, it's best to just hire someone to do it rather than waste your time and money on specialized software.
What I did: Whenever I needed specialized work done, I just went to Craigslist and posted an ad. Within hours, I had dozens of responses, allowing me to find a qualified videographer who could do the slick video editing I had no clue how to do.
3. Optimize search
Search engine optimization isn't exactly a new technique, but you'd be surprised how many businesses neglect the practice. A study found that 90.63% of pages get zero organic search from Google, and just 2.25% get over 100 visits. Create a content strategy using blogs and videos that target keywords that make sense for your business.
By creating focused, fresh content, you'll be rewarded by search engines -- which are getting increasingly better about identifying high-quality content that matches what users are looking for.
What I did: I've been using services like Google Analytics, Ahrefs, and many more regularly to identify keywords and figure out what my potential customers are looking for in search engines. It's allowed me to stay on top of the latest trends, which is vital to any small business.
4. Don't neglect mobile
You can't afford to miss out on mobile traffic these days. In 2020, mobile made up 51.5% of all Internet traffic, up from 31% just five years prior. Optimize your web presence for mobile devices like smartphones and tablets. Tailor both a desktop and mobile version of your page to maximize your presence across all platforms.
And seek mobile solutions for marketing and branding efforts. With this holistic approach, you won't let potential customers fall through the cracks just because you didn't have a mobile strategy.
What I did: Years ago when mobile wasn't as big, I only designed websites for desktop computers. In recent years, I've started using website creation services with a mobile editing option, such as Wix. It's that important.
5. Cut the fat
Most businesses have ways to streamline and cut costs, they just don't see it. By using technology -- such as software, for example -- to maximize your efficiency in terms of day-to-day operations, you'll increase your bottom line and increase what you can invest in growing your business.
With the recent move to teleconferencing due to the pandemic, you can permanently alter how your company operates by getting rid of office space for good or hiring from all around the world instead of just people within commuting distance.
What I did: The most important thing I did was to be careful with my marketing dollars, as you can lose them quickly on campaigns with little impact. I limited my spending to pay-per-click ads on Google and Bing, which got me very targeted customer traffic for a relatively low price.
6. Automate payments
Technology exists to automate payments, and every small business should take advantage of it. Integrate billing and receipts processes through digital solutions, and you'll reduce the need for physical payments like cash. Adopt recurring billing and batch processing to streamline the payment process. This not only helps you run your business better, it also improves the customer experience.
What I did: As a fully online company, I only took payments online, using services like Square to process them. This had the added advantage of making bookkeeping and taxes a lot easier.
7. Increase security
With everything going digital, the big concern is cybersecurity. Bolster efforts to protect yourself and clients, and ensure privacy policies are in line with current standards. Invest in software with strong security bona fides so your customers' information won't be compromised by third parties.
What I did: Another aspect of using trusted payment processing services is that I could be confident that my customers' private information would not be compromised.
8. Flexible telecommuting
We've already discussed ditching office space, but your telecommuting rules should be flexible. Allow employees to work remotely and their own hours, while carving out certain blocks of time when everyone is online depending on how much collaboration you need. Be especially open to letting parents with children work from home, and use cloud systems to facilitate remote work.
This telecommuting stance will have a positive impact not just on your employees' morale and loyalty to your organization, but will also give you access to a massive pool of talent instead of just people who live nearby and can work in an office.
What I did: I have never had an office, and therefore never had an in-office staff. Instead, I had a few individuals I worked with, and we had no problem getting stuff done despite not physically being in the same space. In fact, it was even better, thanks to fewer distractions and meetings.
9. Stay nimble and vigilant
When you're a sole proprietorship or a small LLC, you must be agile and aggressive. Be prepared to adapt to a changing business environment and vigilantly attack new opportunities when they present themselves. Always look for a competitive advantage through new technology and trends, and resist the complacency that usually sets in after a while.
What I did: For a couple years when my business was trying to find its niche, it seemed like my job description changed every day. The more things you try as a business, the more likely you are to land on something that works.
Software is key to small business success
Owning a business is hard work, and it's a lot harder if you don't have the right software. You may not think of software as key to your success, but I can tell you from experience that being organized is the key to success. And that's what software does.
The Ascent has reviewed many of the top software options in a variety of business software categories, from CRM software to e-commerce platforms to payroll software. Check out the reviews -- you might find software that could change your business for the better.
Expert-picked business credit cards with rich rewards and perks
Cash back, travel rewards, 0% intro APR financing: all of these can be great credit card perks for business owners. But how do you find the right business credit card for you? There are tons of offers on the market today, and sifting through them to find the right one can be a big hassle. So we've done the hard work for you.
Get started with one of our top business credit card picks of 2022 today.
We're firm believers in the Golden Rule, which is why editorial opinions are ours alone and have not been previously reviewed, approved, or endorsed by included advertisers. The Ascent does not cover all offers on the market. Editorial content from The Ascent is separate from The Motley Fool editorial content and is created by a different analyst team.