Becoming a Tech Entrepreneur: The Basics
Many or all of the products here are from our partners that pay us a commission. It's how we make money. But our editorial integrity ensures our experts' opinions aren't influenced by compensation. Terms may apply to offers listed on this page.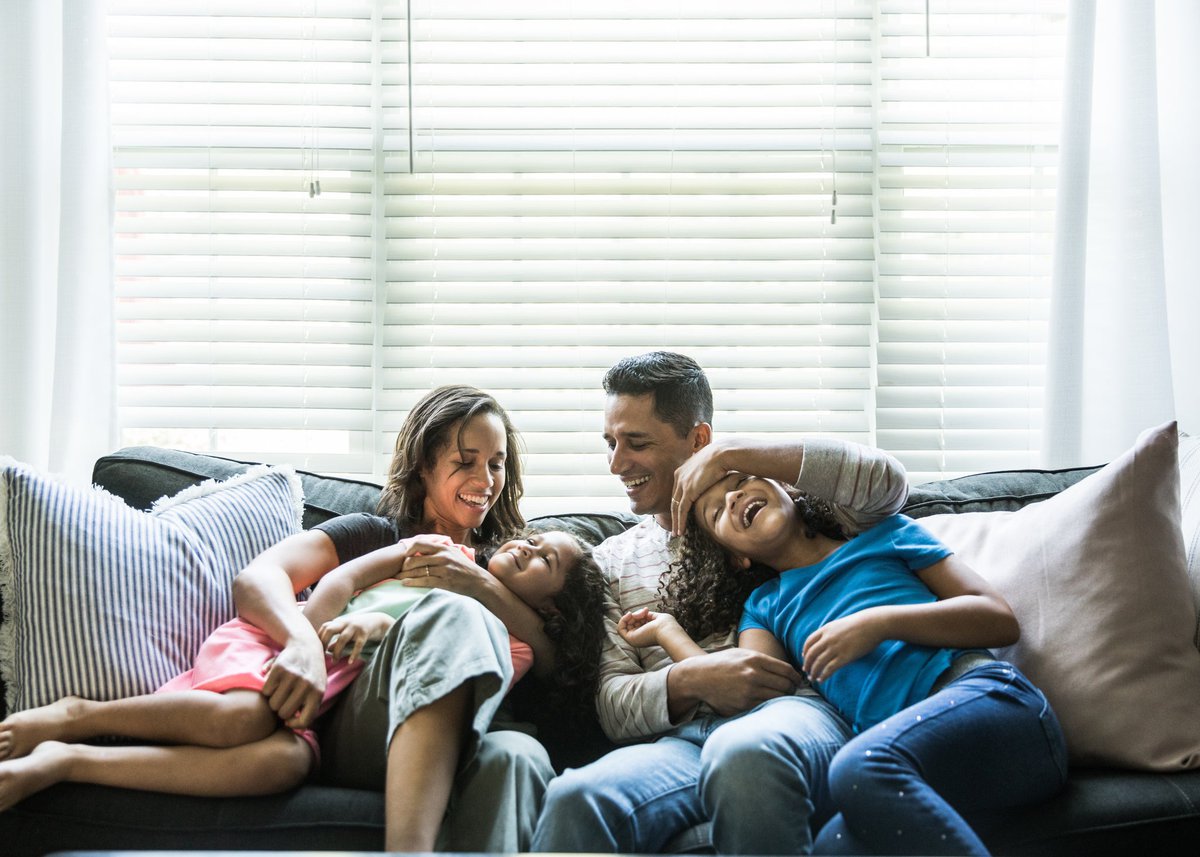 Succeeding in tech isn't just for programmers these days. All you need is a dream and the right team to break into this wildly variable area as a tech entrepreneur. Who knows? You might even like it.
If you've been looking for a job that will leave everyone at Thanksgiving dinner wondering if you're really just unemployed and making up stories, technology entrepreneurship may be for you. Not only do you get to be on the cutting edge of developing some of the most important emerging technologies of our time, but you'll also be forced to explain your job to your grandmother by saying, "I do computer stuff."
Overview: What is a tech entrepreneur?
Before you can become a technology entrepreneur, it's important to know what one is. If you're not clear on this definition, you might find out you already are one. That would certainly speed up your progression from hapless layabout to tech industry master.
A tech entrepreneur is anyone who leverages technology to improve problem-solving processes or creates brand new solutions to those common issues plaguing humanity.
So, for example, you could be the guy who invented the point-of-sale system that allows us all to use our smartwatches to pay for our groceries without touching dirty money or sticky cards. Or you could be the guy who wrote the software to run the space station. Tomato, tomahto.
It's a broad definition, and it's definitely an industry that's constantly changing, making it pretty impossible to pin a hard and fast definition on it. After all, part of technology entrepreneurship is about blazing new trails into areas that may have never existed before you breathed a little life into them.
How to become a tech entrepreneur
If you still want to get into tech entrepreneurship, despite its aspic-like nature that often marries things that were never before combined into a congealed career salad, it's important to remember the challenges faced by entrepreneurs can be considerable.
Not every day will be a walk in the park. Heck, the first few years might even have you seriously considering running off to work at the nearest cheese factory, but as you settle into a rhythm, you may find the benefits of entrepreneurship are considerable.
Work through these steps to get started. But remember, becoming an entrepreneur is as much about flying by the seat of your pants screaming for a clean pair of underoos as it is about following silly lists.
1. Understand the problem you're looking to solve
Sure, this sounds simple, but sometimes the hardest thing is going from a vague idea of how things should be to creating a working solution. There's a lot of awkward learning that has to happen in between those two, and there's a serious risk that once you start peeling the layers off your problem onion, you'll realize you really don't want to deal with it at all.
So, before you commit to creating a solution, before you so much as drop a nickel into your startup bucket, master the most valuable of all entrepreneurial skills: really understanding the problem at hand. An entrepreneur who just pokes the surface of an issue with a stick is really just poking around with no sense of what will actually be required to accomplish the task at hand.
2. Come to grips with Shiny Bauble Syndrome
Please note that even if you think you have an idea of what will be needed to solve the problem you're trying to solve, you're probably wrong and will have to revisit all of this later. But you need a starting point and a focus, or else everything just turns into shiny baubles.
Shiny Bauble Syndrome happens when you stray too far off the path you're on and start picking up all the new and exciting ideas you see along the way. There's certainly value in these little side quests, but they have to remain side quests if you're going to make it to your goal.
Too much wandering makes it easy to lose your focus and momentum by spreading yourself way too thin. Plus, that Shiny Bauble basket gets awfully heavy after a while.
3. Learn how to work with yourself
It might seem like the easiest thing in the world to work with yourself, but part of becoming an entrepreneur is creating a sustainable work-life balance, as well as embracing methodologies at work that will help you stay on task. Without a decent work-life balance and work systems in place that help you pace yourself, you'll have yet another mountain to climb that's the size and shape of career burnout.
This may mean you hire an assistant or office manager right out of the gate if you have the funding, or it may mean you simply need to have a long talk with yourself and be honest about your strengths and weaknesses.
Set dedicated work hours to focus your efforts, but make sure they're compatible with reality. If you work best in the afternoon, make sure you do the most important part of your work during that time. It really can be that simple.
4. Figure out how to work with others
Now that you know how to work for yourself, you need to sort out how to work with others. As a business owner, you're no longer bound to corporate policies and reined in by the withering stares of your higher-ups. Oh no. Now you're the highest authority and that can be tricky, especially in tech.
The kind of team you should be building as a tech entrepreneur is one where you're never the smartest person in the room. This, frankly, can be pretty much the opposite of what a lot of people expect when they take the leap into business ownership. You should always seek out experts to help you move your project along to the ultimate goal, otherwise what's the point of hiring anyone?
The vision is yours, but the forward momentum is a team effort. It's up to you to foster that and create a great big idea snowball poised to crash into your industry and disrupt everything with a cold, wet thud.
5. Keep up with loads of new information
One thing that makes tech entrepreneurship different from other types of entrepreneurship is that you're literally working through a business plan that's built on a shifting landscape. Although tech touches nearly every aspect of business these days, many companies can exist being a few generations behind current tech trends.
Unfortunately, you have to be on top of the very latest developments in areas that are directly relevant to your projects. Keeping up with all that new information may seem like a lot, but keep up you must. Check out online courses, attend tech trade shows, and read industry news voraciously so you can keep your company in a position to pivot at any moment.
Examples of famous tech entrepreneurs
There are many different types of entrepreneurs in the technology space, so we thought you might like a quick look at some top tech founders. If you haven't yet decided the type of business owner you want to be, it can help to see what other successful people have done.
Here are a few examples:
1. Tom Anderson - Myspace
Of the top tech entrepreneurs everybody knows, Tom Anderson may get the least amount of credit for contributing to massive changes in the technology realm. Co-founder of Myspace, Tom was everyone's first social media friend. He ultimately sold Myspace to News Corp in 2005 but remains a vital fixture in social media history.
2. Richard Barton - Expedia, Zillow, Glassdoor
Not all tech leaders have the name recognition they deserve, nor do they stop once they've found their first hit. Richard Barton is one such tech entrepreneur. He founded Expedia in cooperation with Microsoft in 1994, but went on to grow the company through its IPO in 1999 and stayed beyond the company's ultimate acquisition. He later rolled that success into real estate website Zillow and business review site Glassdoor.
3. Stewart Butterfield - Flickr, Slack
If you spend any time at work on Slack, you can thank Stewart Butterfield. He founded several small tech firms, including Gradfinder.com, Ludicorp, and Tiny Speck before he hit it big with the photo-sharing site Flickr. And, of course, the messaging platform and virtual water cooler that everyone knows and loves: Slack.
4. Whitney Wolfe Herd - Bumble
Not all tech entrepreneurs are starting companies that are earth-shatteringly serious in nature. Whitney Wolfe Herd, for example, founded dating app Bumble. After having worked behind the scenes at Tinder, she knew she could do better. Partnering with Andrey Andreev, founder of Badoo, she helped kick off the dating platform that is now one of the most popular in the United States.
5. Subrah Iyar - WebEx
Long video conferences can be pretty boring, but they'd not even be possible without the contribution of Subrah Iyar. Co-founder of WebEx in 1996, Iyar and his partner Min Zhu helped create the concept of web conferencing. Although WebEx was acquired by Cisco in 2007, Iyar remained an active investor in Zoom, as well as founding Moxtra, a mobile-first communication platform.
6. Jawed Karim - YouTube
And you thought YouTube just popped up out of the ground ready to serve up bite-size videos to the denizens of the internet, didn't you? Jawed Karim, Steven Chen, and Chad Hurley built the platform, which was acquired by Google in 2006. Karim has a somewhat unusual claim to fame, even though he's the lesser-known of the three founders of YouTube. He was actually the first person to ever upload a video to the platform.
7. Melanie Perkins - Fusion Books, Canva
If you've ever used Canva, you can thank Melanie Perkins for this game-changer for small business owners. The simple interface allows anyone to create stunning design elements with little training, but it wasn't her first go at drag-and-drop design technology.
Her original project, Fusion Books, was founded in 2007 as a tool for students designing yearbooks. While Fusion Books was a niche success in her home country of Australia, Canva has seen widespread adoption in the United States.
8. Russel Simmons - Yelp
He started as an employee at PayPal in the early years, but from his job there as lead software architect, Simmons took a leap and landed on his feet. Partnering with Jeremy Stoppelman, he founded Yelp and served as the CTO until he left the company in 2010.
9. Evan Spiegel - Snap
The digital world has a long memory and seems to never forget anything, which is what drove Evan Spiegel to found Snapchat, now under the control of parent Snap, Inc. He proposed the idea of messages that blinked out of existence in 2011, while still a student at Stanford, and later left school to pursue Snapchat full time in 2012.
10. Anne Wojcicki - 23andMe
Another tech entrepreneur who took technology and applied it in a way it hadn't been applied before, Anne Wojcicki's 23andMe was a leader in the personal genomics revolution. She wasn't a tech person initially, instead had a background in healthcare, but found ways to apply technology to her own field to birth 23andMe in 2006.
There's no one right way to be a tech entrepreneur
If you take nothing else from this article, I hope you'll walk off understanding there's no single path to tech entrepreneurship. There are scads of famous technologists who have contributed to the modern world we know and love, and they pretty much all did it their own way.
Whether you want to be everybody's best friend and help kick off a social media revolution that will reverberate through the ages, or spend your considerable resources helping people find better dates, the best thing you can do as a tech entrepreneur is attack problems that feel personal to you. After all, a little skin in the game is motivation for some great changes.
We're firm believers in the Golden Rule, which is why editorial opinions are ours alone and have not been previously reviewed, approved, or endorsed by included advertisers. The Ascent does not cover all offers on the market. Editorial content from The Ascent is separate from The Motley Fool editorial content and is created by a different analyst team.
Suzanne Frey, an executive at Alphabet, is a member of The Motley Fool's board of directors.
Kristi Waterworth
has positions in PayPal Holdings. The Motley Fool has positions in and recommends Alphabet (A shares), Alphabet (C shares), Microsoft, PayPal Holdings, Zillow Group (A shares), and Zillow Group (C shares). The Motley Fool has a
disclosure policy
.