Your Guide to B2B Sales: Steps and Tips for Successful Sales
Many or all of the products here are from our partners that pay us a commission. It's how we make money. But our editorial integrity ensures our experts' opinions aren't influenced by compensation. Terms may apply to offers listed on this page.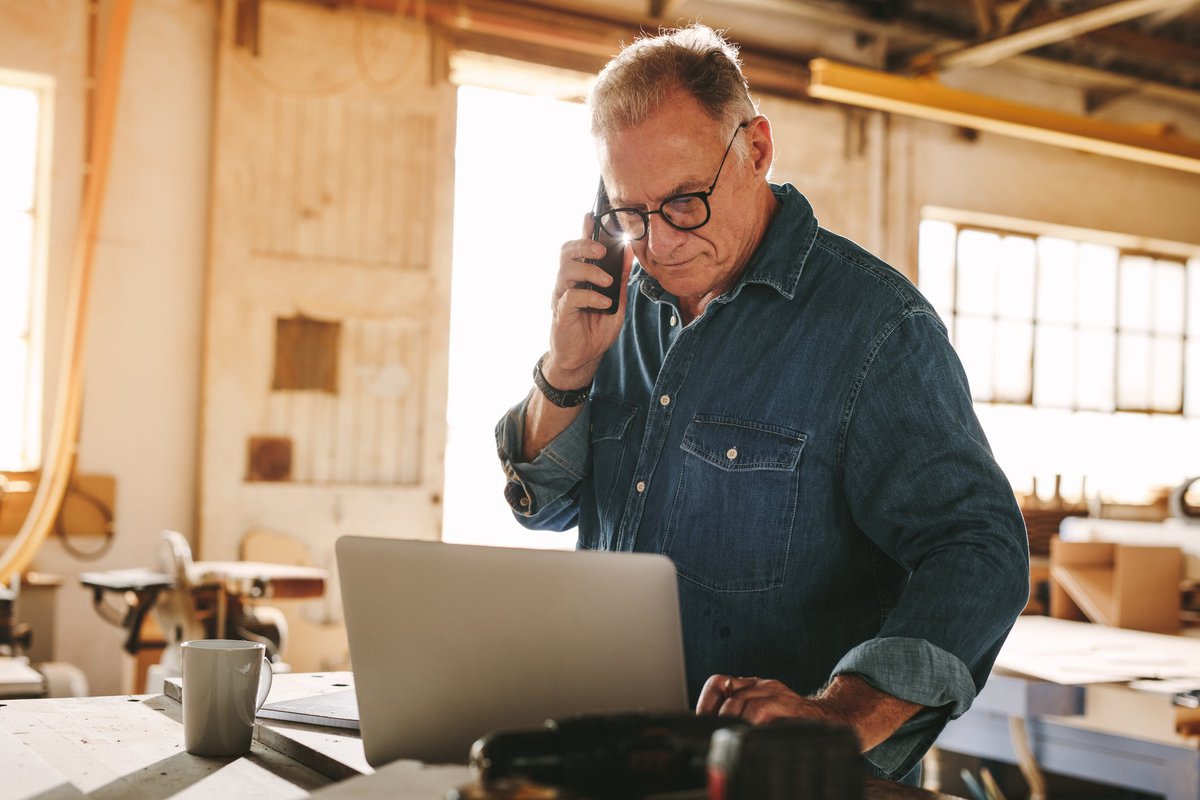 Steve Jobs once said, "People don't know what they want until you show it to them."
Showing companies what they want (and need) to run their businesses better is what business-to-business selling is all about.
Business-to-business sales have evolved since the days of cold-calling and direct mail (although, there's still a bit of that happening, which we'll get to further down).
This article will provide an overview of the B2B sales process, explaining what it is and outlining a variety of sales techniques, tools, and strategies for successful B2B selling.
At a glance: Our best tips for conducting successful B2B sales
Use tools and technology to generate prospects.
Cultivate and manage relationships.
Focus on solutions.
What is B2B sales?
B2B sales, or business-to-business, refers to transactions that occur between two businesses. In its most basic form, one company or business sells a product or service to another business. A common example is a tech company that sells digital marketing software to other companies -- that's a B2B sale.
B2B sales vs. B2C sales: What's the difference?
B2B sales are distinctly different from B2C, or business-to-consumer sales.
In B2C, a business sells a product or service directly to consumers, who then use the good or service. For example, a clothing store sells products directly to consumers for them to wear.
Here are a few major differences when comparing B2B vs. B2C sales:
There are more decision-makers involved: Unlike in B2C sales, where a seller only has to convince one person to buy its product, B2B sellers have to deal with multiple stakeholders across multiple departments before they can complete a sale. And the number of parties involved in a B2B sale is growing. According to the Harvard Business Review, the average number of people involved in a typical B2B sale grew from 5.4 in 2015 to 6.8 in 2017.
The transactions are bigger: While a B2C seller might sell one product to one end user, businesses regularly buy in bulk, making multiple unit purchases with much higher price tags.
The sales cycle is longer: There are no impulse buys in B2B sales. With more stakeholders involved and higher prices, completing a sale simply takes longer. In fact, according to CSO Insights, almost half (46.4%) of B2B sales to new customers take longer than seven months to complete.
Pricing is more fluid: Generally, the average consumer accepts a stated price and whips out the credit card. But in B2B sales, where a company is placing a large order, the pricing strategy is different. Customers expect to negotiate on prices before they place an order.
The payment process is more complex. When a B2C sale occurs, the consumer generally pays upfront immediately before taking the good or service. B2B customers expect to pay at a later date, once the products are received and an invoice is issued.
How the B2B sales process works
While B2B sales are more complex than B2C sales, many of the same processes apply to B2B selling. To be a good salesman, you still need to generate leads, initiate contact, get their product or solution in front of the customer, and complete the sale.
Step 1: Do your research
A good B2B salesperson has to know their market, their competitors, and who their ideal customers are. They also need know how their product or service fits into the marketplace and what their value proposition will be.
Step 2: Find your customers
The second step to a successful B2B sales process is finding your potential customers, i.e., the decision-makers with the authority and budget to buy your product or service.
You'll also want to assess and qualify your prospects -- make sure they have the need, the interest, and the budget to buy -- to ensure they are a good and viable fit.
Step 3: Conduct your initial outreach
Now that you know your market, your competition, and your ideal customers, it's time to get in front of them. There are, of course, different ways to do that in B2B sales, including social media, also known as outbound marketing.
You can also create a company blog full of compelling content that attracts readers who turn into customers (also known as inbound marketing).
Some examples of direct marketing would be mailing an informational brochure, or even cold-calling a prospect and scheduling an in-person meeting. If you utilize direct marketing in your B2B sales, follow-up emails should be part of your sales strategy.
Email marketing software such as Aweber or Mailchimp can help batch, schedule, and send emails to prospects and provide reps with sales analytics on open and response rates.
Step 4: Pitch to your leads
B2B salespeople need to get in front of potential customers to tell them why and how their product or service will fix their problems and offer solutions. It's also a chance to learn more about the client and their needs.
Pitching should take the most time and energy of all the steps in the B2B sales process, and each sales pitch should be tailored for every individual lead.
Step 5: Follow up
Depending on the customer, B2B salespeople should send over a business proposal or statement of work soon after the pitch meeting to put in writing everything that was discussed.
Step 6: Close the sale
If you've made it this far, this should be the easiest step. The client wants to buy your product or service; now you just have to get it in writing. If there's any hesitancy to closing this sale, find out what concerns the customer still has, and figure out a solution -- perhaps an additional meeting or a product demo.
Tips for conducting successful B2B sales
What businesses today want from their B2B partners is a collaborative approach where the focus is less transactional and more consultative. With that in mind, here are three sales tips to improve your approach to the B2B sales cycle and ensure a satisfying transaction for all parties involved.
Tip 1: Use a customer relationship management (CRM) software
You can use a customer relationship management (CRM) software or a B2B email marketing tool with a built-in CRM to generate and track prospects and build better relationships throughout the sales funnel.
Some of the most well-known and popular options are Hubspot, Pipedrive, and Salesforce.
Other options, such as Agile or Zoho, are great for small businesses or sole proprietors conducting B2B sales who may not consider themselves very tech-savvy.
Tip 2: Focus on solution-based sales
Ask prospective clients tough questions that really dig down into their business challenges.
What are the company's goals? What would they do with more resources or time? What is the company struggling with?
Tip 3: Understand that B2B sales is a long game
Put in the effort to build and maintain great relationships that lead to happy clients who want to come back and purchase again and again.
That means follow-up emails to make sure your customers are happy with their purchases, and fixing it or making it right when they're not.
Staying ahead with B2B sales
The goal of any successful B2B sales approach is to get more customers, including more long-term ones. That's why it's important to value relationships over sales, offer lasting solutions that fit the client's needs, and take advantage of the right technology to support your B2B sales efforts.
Businesses who can do all of that are ready to take on this huge and growing market.
We're firm believers in the Golden Rule, which is why editorial opinions are ours alone and have not been previously reviewed, approved, or endorsed by included advertisers. The Ascent does not cover all offers on the market. Editorial content from The Ascent is separate from The Motley Fool editorial content and is created by a different analyst team.