How Your Small Business Can Go Paperless
by Justin Guinn | Updated Aug. 5, 2022 - First published on May 18, 2022
Many or all of the products here are from our partners that pay us a commission. It's how we make money. But our editorial integrity ensures our experts' opinions aren't influenced by compensation. Terms may apply to offers listed on this page.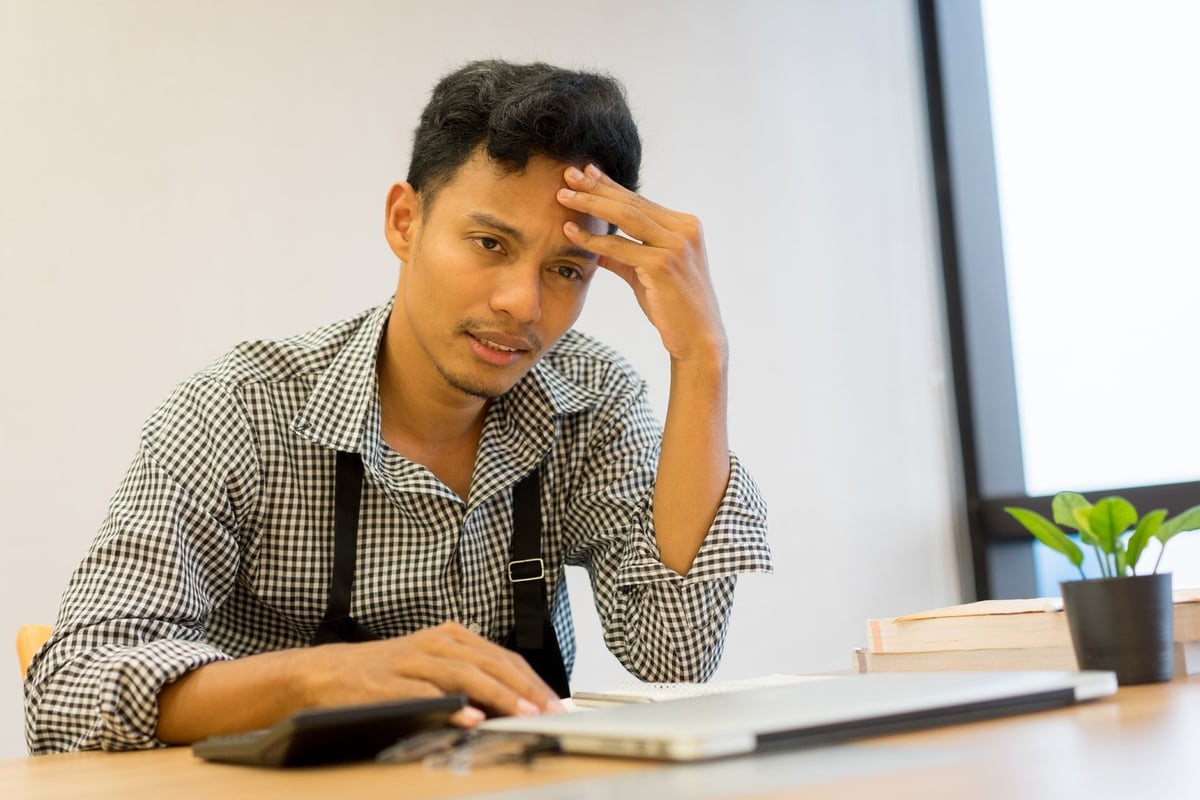 Transitioning your business to a paperless operation may seem like a burden, but it's easier than you think and well worth it. Here are a few critical considerations.
You've heard it before, and here it is again: Digital transformation is a must.
There are a ton of layers to that statement, and one layer that's become relatively low-hanging fruit is implementing a paperless office. It's been apparent for some time that paper-based document management and business dealings are expensive and inefficient.
Put simply, you must commit to going paperless in the office. It's a move that positively impacts your budget, business efficiency, and brand positioning as well as the world at large.
It's time to adopt digital document management best practices by implementing communication strategies and productivity apps that eliminate the need for paper.
5 simple steps to go paperless in your small business:
Adopt and implement a document management system
Organize and catalog existing documents
Top-down change management
Bottom-up buy-in
Create paperless champions
What to consider when going paperless
Regardless of your business, it's well past time for you to adopt a digital filing system and go paperless. But there are a few critical considerations to keep in mind before implementing your new paperless filing system.
You'll need to address these key hurdles before working through the best practices highlighted below.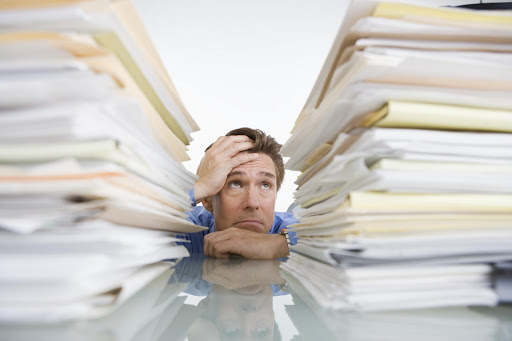 1. Impacting business metrics
Going paperless is the right move for all businesses, but you still need to work through how your new paperless operation will uniquely impact your business metrics.
Moving to a paperless, digitally driven organization should definitely save money in your business budget, even after paying for your document management system.
It should also increase efficiency across the board. Two efficiency boosters include reducing human error in lost papers and incorrect filings and decreasing the time between submitting bids to clients and closing deals with e-signing documents.
2. Upskilling employees and clients
There are innate technology core competencies that employees and clients will need in order to successfully transition to a paperless operation. The day-to-day experience with your new document management systems will be similar to navigating your business website.
So as long as people are comfortable executing basic online browsing and using websites, they should be fine with the transition.
Still, it's a good idea to mitigate any issues by building proper instruction documentation to walk clients through the process and provide struggling employees with a guide.
Keep your instructions as simple as possible by incorporating some screenshots and limiting each instructional section to a single task.
For example, you should be able to share instructions on how to upload a file to a particular folder without having to share all the instructions for e-signing and other tasks.
3. Getting rid of unnecessary equipment
Once you've made the switch to digital, you're going to have a bunch of dormant equipment laying around your office. While this isn't hugely impactful for your business, you do need to determine what will happen with your retired printers, copiers, fax machines, etc.
You may be able to recoup some money by selling them. If that's too much hassle, you can probably donante them and have someone come take them off your hands. Just get a plan in place so that you're not suddenly wondering what to do with a bunch of bulky office equipment.
How to go paperless in your small business right now
You're ready to go paperless in your business. It's rightfully exciting, as it provides tons of positive impact to your operation, your personal branding, and of course the environment.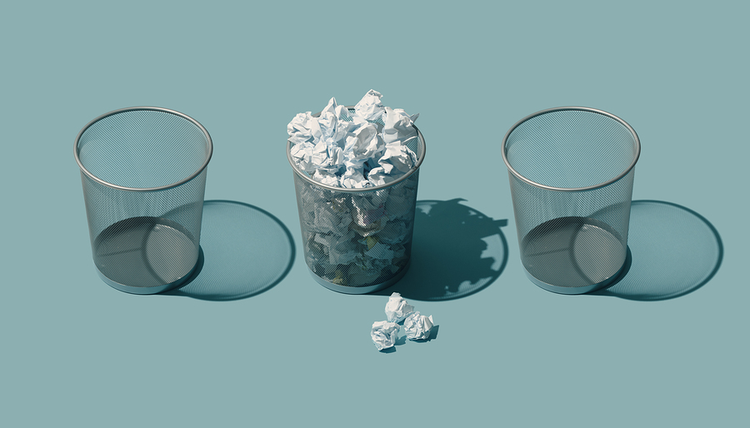 Here are five best practices to ensure you have a smooth transition to becoming a paperless business and installing a sustainable operation to take on the future.
Step 1: Adopt and implement a document management system
A document management system is the foundation on which you'll operate your paperless business. It is your new digital filing cabinet and file retrieval system, as well as a solution for sharing and collaborating on files.
You'll use your documentation retention solution as an essential tool to create, secure, and share critical documents, so be sure you take the time to get the system that's best for your business needs.
And make sure you have the technical ability to operate and manage the system. If you take care of your own website management, you should be fine with managing your new document management system.
Tips for adopting and implementing a document management system
Here are a few tips for adopting and implementing a document management system.
Do your research: Not all document management systems offer the same capabilities, so you need to do your research and understand the unique needs and corresponding capabilities you need your document management solution to solve.
Consider consultants: You may be confident in your ability to use your document management system, but that doesn't mean you or your team have the ability or capacity to implement it. Do be afraid to bring on an implementation consultant to get everything set up for you.
Help people help you: We'll discuss training and demo sessions below, but it's worth noting now: It's critical that you provide your employees and clients with instructional documents on how to complete the tasks they'll need to complete using your new document management system.
Step 2: Organize and catalog existing documents
A major benefit of a document management system is the ease with which you can find documents. But this search capability doesn't just happen -- it requires tons of organizational effort and detailed tagging inputs.
So before you can bring on your new document management system, you'll need to account for all the digital and paper-based documents you already have. This means scanning, uploading, organizing, categorizing, tagging, formatting, and much, much more.
This will most definitely be the largest hurdle in transitioning to a paperless office, so start ASAP and work to get ahead of this project so that it costs you less time in the future.
Tips for organizing existing documents
Here are a few tips for organizing your existing documents to ensure a detailed and easily searchable document database.
Be consistent: Decide how you're going to name, label, tag, and classify files and folders and stick with it. Any inconsistencies will make it difficult to find the document(s) in question.
Put key information first: If you work with a ton of the same documents, pick the greatest differentiator between them, such as client or date, and use that to begin the file name.
Keep it concise: While you want to provide detailed information for managing your business documents, try to avoid super long file names. Keep in mind that you can add tags to files and also infer context from the folders the files are in.
Step 3: Top-down change management
You must lead by example to make a successful transition to going paperless. Regardless of the new document management software and organization apps you implement, your employees need to see that you're committed to the paperless cause.
This type of top-down leadership is essential for managing any kind of change in your business.
Tips for top-down change management
Here are a few tips to help you lead by example as you go paperless with your business operation.
Be the face of the transition: Give a weekly/monthly status update for your employees and be sure to get facetime with clients to convey the dedication you have to the new systems and processes.
Hold people accountable: You don't need to fire anyone over excessive paper use during your transition phase, but you should hold people accountable to joining in the change and practicing the new processes.
Add some pageantry: While there's plenty of positive business and environmental impact to be had from going paperless, it's not like you're preparing for war. Find a way to balance your commitment to the cause with some fun and pageantry to get people engaged and equally committed.
Step 4: Bottom-up buy-in
Employee engagement and buy-in is critical for making a seamless transition to your new paperless office and operating style. You need to focus on ways to engage employees and get them motivated and committed to making the change to paperless.
Leading by example through top-down change management is essential, but you should also consider additional tactics to rally your employees toward the cause, such as gamification and training exercises.
Tips for bottom-up buy-in
Here are a few tips to ensure your employees become equally as committed to going paperless as you.
Provide plenty of training: Overcome any internal objections or worries about your new systems and process with plenty of training, demos, and Q&As.
Encourage team collaboration: You can foster collaboration and self-accountability by grouping people together to contribute as a single unit to the paperless initiative. Assign employees to different teams or use the existing departmental divides to define the teams.
Gamify the process: Make a game out of going paperless to encourage bottom-up commitment. Provide a few prizes for the first individuals or teams that complete milestones.
Step 5: Create paperless champions
Take advantage of employees who are excited about and committed to going paperless by assigning them as paperless champions.
These champions will become quasi-experts on the transition and new systems and provide a helpful and willing resource for any questions that employees have along the journey.
Tips for creating paperless champions
Here are two tips for establishing and choosing champions to support the transition to paperless and adoption of new document software.
Look for dedication: Bring on champions who have reached out to you in the past about going paperless or have already made a paperless transition in their business dealings.
Give a chance: Your transition to a paperless office is definitely critical, but there's also little risk involved. Consider giving a younger or less experienced employee a chance to shine by making them a champion.
Paperless is the way to go
If you're serious about going paperless, these considerations and best practices will help you build the path to get there. The technology to do so has been around for a while, and it continues to get more affordable, easier to use, and feature-rich every year.
All the tools are there to take your entire business into the digital realm, but it's up to you to lead your people through the archaic paper wasteland and show them the ease and efficiency that awaits them in their new paperless business.
Expert-picked business credit cards with rich rewards and perks
Cash back, travel rewards, 0% intro APR financing: all of these can be great credit card perks for business owners. But how do you find the right business credit card for you? There are tons of offers on the market today, and sifting through them to find the right one can be a big hassle. So we've done the hard work for you.
Get started with one of our top business credit card picks of 2022 today.
We're firm believers in the Golden Rule, which is why editorial opinions are ours alone and have not been previously reviewed, approved, or endorsed by included advertisers. The Ascent does not cover all offers on the market. Editorial content from The Ascent is separate from The Motley Fool editorial content and is created by a different analyst team.
The Motley Fool has no position in any of the stocks mentioned. The Motley Fool has a
disclosure policy
.