A Guide to the Hiring Process: How to Hire Top Talent
Many or all of the products here are from our partners that pay us a commission. It's how we make money. But our editorial integrity ensures our experts' opinions aren't influenced by compensation. Terms may apply to offers listed on this page.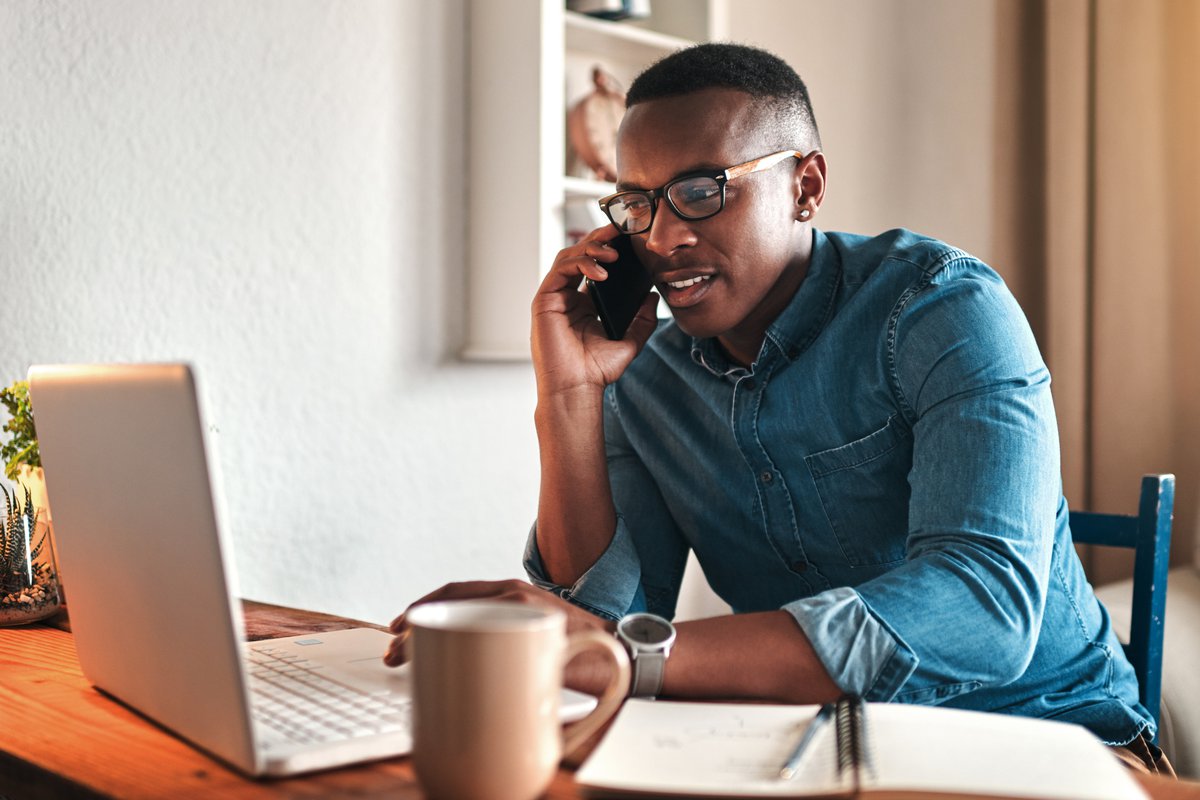 If you want to be able to recruit the best candidates, you need an efficient and effective hiring process. This article details the steps you need to take to attract top talent.
Hands up if you've had a bad experience with a recruiter. Let's be honest, who hasn't?
Whether they're borderline harassing you on social media or the phone to apply for a job, whether they make you jump through hoops just to get to the interview stage, or whether they suddenly disappear never to be seen again, bad recruiters give the whole industry a bad name.
A bad recruitment process can do serious damage to your ability to attract and retain the best candidates. You find your name is mud and you can't get any talented candidates to come anywhere near you.
Having an organized, effective and efficient hiring process that prioritizes the candidate experience should play a key part in strategic HR management and planning.
This article walks you through the steps you need to take to make sure your hiring process is in order and you have talented candidates beating your door down to get a job.
Step 1: Create a recruitment plan
The recruitment process steps start with putting together a concrete plan that explains why you are recruiting for this position, as well as how you will recruit, the hiring process timeline, plus the budget you require.
Make sure you track these HR metrics so you can see if you have met your goals by the end of the process. Also, get buy-in from the necessary departments and stakeholders before you start the process.
Tips for creating a recruitment plan:
Whether you're filling a vacant position after a member of staff has left, or you're recruiting for a new role, you need to organize the process from the start.
Align with your organization's goals: Make sure you consider how the new recruit will help your company reach its objectives, and how this fits in with its short- and long-term plans. If you're trying to fill an existing role, refer to your people management and staffing plan to see if you still need those skills or if you should try to adjust the responsibilities and skills needed.
Decide on recruitment channels: Will you focus on job boards and social media and if so, which ones, or will you use your employee referral program? Could you hire internally instead?
Step 2: Put together a job description
Once you have decided to proceed with the hiring process, you need to create a job description. This description should be in line with your brand's style and tone of voice and vary according to the platform you use.
For example, if you post it on social media make the ad shorter and more informal than the one you use for job boards.
Tips for putting together a job description:
While most ads contain information such as responsibilities, required and desired experience and qualifications, and company fringe benefits, it's important to tailor the job ad to fit the kind of candidate you're trying to attract.
Get employee feedback: ask your current workers, especially ones in similar roles to the one you are recruiting, what they like and what they'd change. Get feedback about what parts of your job ad made them apply for the role.
Don't be afraid to include drawbacks: It's important to be transparent and not to omit any downsides to the role. It's better if candidates are fully aware of all aspects of the role before applying, rather than finding out in their first few weeks and quitting soon afterward. For example, if the job requires you to work evenings and weekends and you can't work from home, include that information in the description.
Step 3: Source candidates
You should already have decided which recruitment channels to use in step one, but another important step is to source candidates yourself. Some of the best candidates out there aren't actively looking for a job, but they could be tempted to jump ship for the right offer.
That's why you have to go out there, virtually, and get in touch with potential new hires yourself.
Tips for sourcing candidates:
It's important to find out which recruitment channels your candidates typically use so you can reach out in a more focused way, rather than trying to go to recruitment fairs, connect on social media, and scour job boards.
Use your employee referral program: If you want access to the top talent on the market then you need to tap into your existing workers' network. Make sure you have a robust process in place and incentivize the program if you want it to succeed.
Review past candidates' resumes: Hopefully you'll have kept the details of talented candidates you contacted in the past, but who weren't right for the particular role. If you've stored these resumes in your HR software then you can quickly search and access candidates who have applied to open positions in the past.
Step 4: Screen applications
You need a process in place to sift through the applications once they start to come in. This is especially important if you are advertising a sought-after role, as you'll likely get a ton of applications and you can't look at each resume yourself.
Tips for screening applications:
It's important to know when and how you are going to start screening applicants. Will it be after a set period of time or when you receive a certain number of applicants? Here is how you should proceed with screening applications.
Automate the process: Recruitment and applicant tracking software lets you set up a keyword search so you only advance candidates with the necessary skills and experience.
Use assessments and phone interviews: If you're in two minds about whether a candidate is right for the role and aren't sure if you want to advance them to the interview stage, then either jump on a quick call or send them a skills assessment test.
Step 5: Hold interviews
When you've narrowed down your search to the top candidates for the role, now it's time to meet them. This could be an in-person interview or via video conference. You might need to hold several rounds of interviews so everyone gets a chance to talk to the candidate and assess if they are the right fit for the role.
Tips for holding interviews:
The number one rule when holding interviews is to respect the candidate and make sure they have a good experience, even if they aren't right for the role. Here's how to do that.
Be organized: Don't schedule and reschedule and reschedule again and then turn up late and unprepared for the interview. This step is as much about the candidate interviewing you and deciding if they want to work for your company, as it is about you deciding whether they are right for the role. So, you need to make a good impression.
Keep in touch: Don't interview a candidate and then never speak to them again or wait three months and then get back to them. If you're not ready to make a decision or requirements have changed, then let the candidate know. If you don't, not only will the top candidates have already taken another role, they'll likely be telling people to avoid your company.
Step 6: Make an offer
Finally, you've got a winner. And now you have to make them an offer. This may involve some negotiations around factors such as employment type: contract employee, exempt employee, at-will employment, etc., benefits, and compensation.
Be ready for some back and forth before you come to an agreement. This is also when you complete any background checks and collect references.
Tips for making an offer:
Don't drag this out. Be as organized as possible to make sure you can get your new hire on board as quickly as possible by following these tips.
Include employee onboarding information: When making an offer, send some company information, such as the employee handbook, schedule, and company culture.
Have a backup: It might not work out with your first choice, so you need to have someone else in mind for the position. If you don't, then you'll need to start the process all over again.
Best HR software for streamlining your hiring process
The human resources hiring process is hard enough without trying to do it manually. That's why you need HR software to help you improve your human resource planning and breeze through your hiring steps. Here are our top picks to help you get to grips with the hiring process steps.
1. Workable
As a dedicated applicant tracking system, Workable guides you through the process of creating job ads. It provides suggestions for the right words and designs to use to help you quickly create more effective ads.
Workable also helps you target the right audience according to criteria such as location, or whether it's a remote job.
To help you find the right candidates more quickly, Workable's AI-powered Auto-Suggest feature searches public online profiles to find people who match the skills and requirements you've specified in your job description.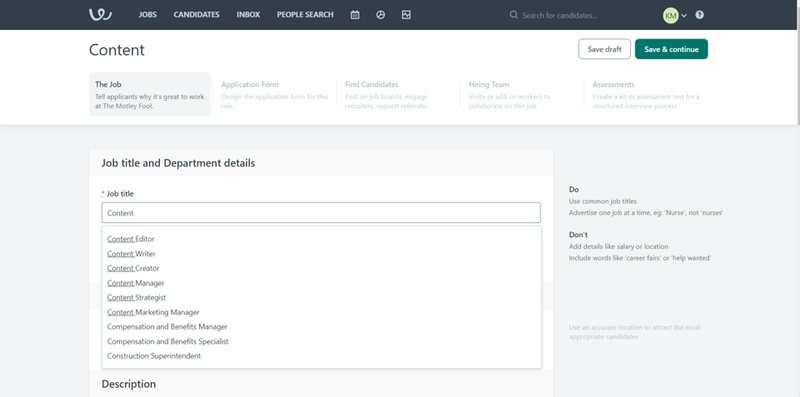 2. Workday
Workday's talent management and recruiting module helps you handle all aspects of the hiring process from start to finish, and it ensures that your hiring decisions align with your overall human capital management and business strategy.
Using Workday, you can create job ads and application forms that align with your company's brand, style, and voice and tone. You can also source and communicate with candidates, carry out interviews, and collaborate with coworkers to ensure the right candidate gets the role.
Workday's pipeline management capabilities let you track how many candidates are in each stage.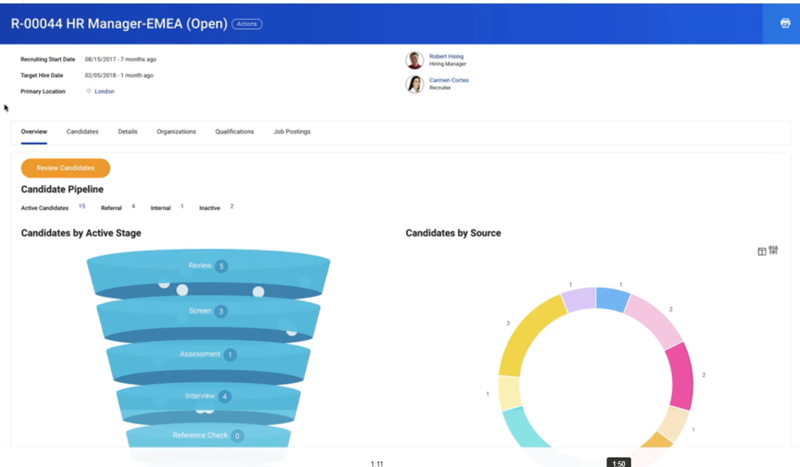 3. SentricHR
SentricHR can help you create a job ad, share it on job boards, review, screen and interview candidates before making a hiring decision. The recruiting tools are organized into different pipeline stages so you can move candidates along smoothly while ensuring constant communication.
To help you find the right person for the role, SentricHR shows you any candidates, both internal and external, that have come into your system at any point and are qualified for the role. You can then use this data to invite candidates to apply.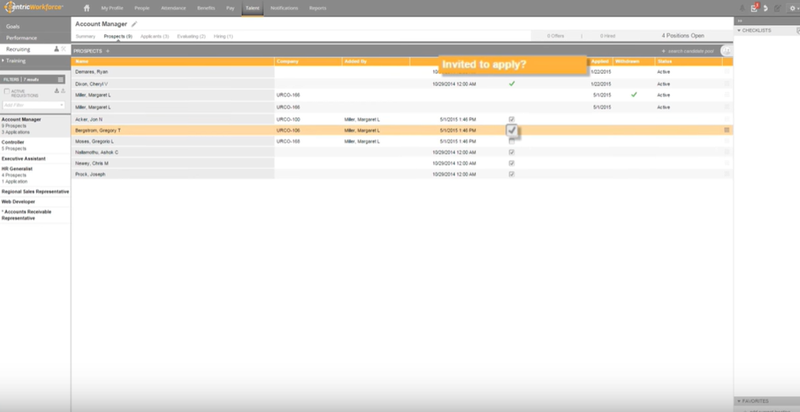 Be ready for onboarding
Throughout the entire hiring process, you need to have employee onboarding in mind. Think about how you can make them feel welcome at your company, how they would fit, and how you can tailor the onboarding process for that particular candidate.
During both the recruitment process and onboarding, you need to work on creating a good impression so that you can attract top talent, make sure they feel engaged and motivated when they start at your company, and that they stick around for the long haul.
We're firm believers in the Golden Rule, which is why editorial opinions are ours alone and have not been previously reviewed, approved, or endorsed by included advertisers. The Ascent does not cover all offers on the market. Editorial content from The Ascent is separate from The Motley Fool editorial content and is created by a different analyst team.
The Motley Fool has no position in any of the stocks mentioned. The Motley Fool has a
disclosure policy
.