The 3 Steps for Performing a Cost-Benefit Analysis
by Nicholas Morpus | Updated Aug. 5, 2022 - First published on May 18, 2022
Many or all of the products here are from our partners that pay us a commission. It's how we make money. But our editorial integrity ensures our experts' opinions aren't influenced by compensation. Terms may apply to offers listed on this page.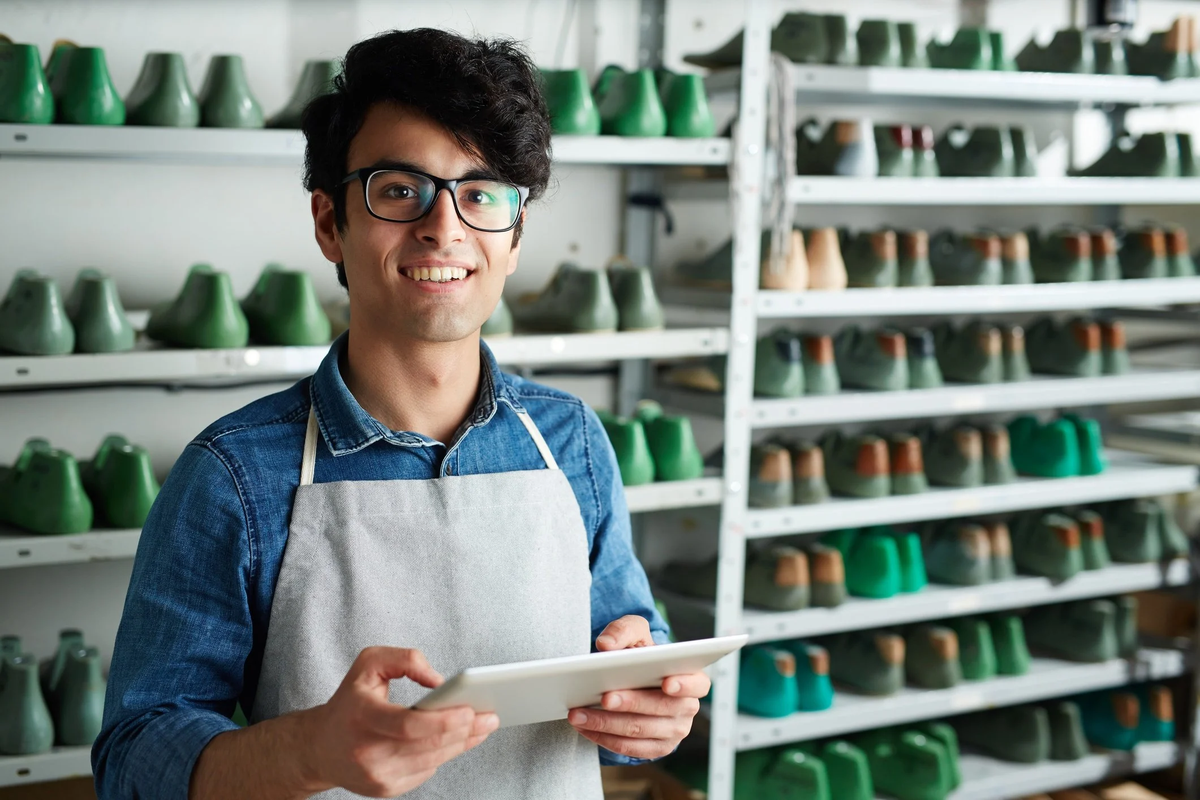 A cost-benefit analysis is a quick and easy way to determine the value and justification for making a new business decision. Follow these three simple steps and tips to help you through the process.
Small businesses can't afford to make decisions on a whim without researching and justifying those actions. According to research conducted by the U.S. Small Business Administration in 2018, the average profit margin for a small business in North America is roughly 7% per year.
That doesn't leave a lot of buffer room for careless mistakes, even if you think your small business could use a brand-new company car or a new set of employee laptops.
That's why it's so important for business owners and project managers to conduct a cost-benefit analysis for every major business decision brought to the table.
Overview: What is a cost-benefit analysis?
Just like the name of this process suggests, a cost-benefit analysis is a comparison between the costs and benefits associated with a business action. A cost-benefit analysis will give you a better insight into whether or not an action is worth the investment in the short and long term through evidence-based evaluations.
This cost-benefit analysis is included in the proposal stages of any business undertaking before any project schedule drafting, scope of work developing, or process mapping begins. This is the justification for the action.
When should a small business perform a cost-benefit analysis?
This is a non-comprehensive list of the most common reasons for performing a cost-benefit analysis, but if you so desire, you could perform one for just about any decision you make.
We do this every day in our heads when we prioritize some tasks over others or even decide what to have for lunch. However, these are the five most important instances for conducting a cost-benefit analysis for your business.
1. Making a new hire
Hiring someone new is not a decision your business should make lightly. There are many costs, regulations, and processes to consider when hiring someone new. A cost-benefit analysis will provide you with an insight into the pros and cons of hiring someone new versus making do with your current staff, such as workloads, salaries, training periods, etc.
2. Kicking off a new project
While a cost-benefit analysis is not necessary for every single project, depending on the size of said project, they're absolutely essential for those destined to eat up a lot of time, money, and manpower. After all, it's better to go into a project knowing the estimated return on investment than to fly blind into a world of uncertainty with a chunk of company money at your disposal.
3. Adopting a new software tool
Choosing to implement a new software tool is typically a large time investment and monetary expense that requires a lot of preparation and testing. Running a cost-benefit analysis before pulling the trigger on a decision like this will help you avoid any form of buyer's remorse in the future.
4. Implementing a new business practice or process improvement
Changing the routines of your business is sort of like changing the plans of your vacation in the middle of your trip, and it should only be done if absolutely necessary.
Conducting a cost-benefit analysis will give you justification and evidence both for and against changing your routines and adopting new business practices that'll improve production, team collaboration, or what have you.
5. Making a market pivot
Your business is like a large ship, and making course adjustments is a slow and costly process as far as energy is concerned. Making a market pivot is a huge decision that must be made with lots of research to back it up. A cost-benefit analysis will provide you with the evidence you need to make such a large decision.
How to perform a cost-benefit analysis
Luckily, performing a cost-benefit analysis is a straightforward and simple process that you can complete in three steps.
Step 1: List out your costs and benefits
This is the easiest step in the process of performing a cost-benefit analysis. All you have to do is list out all of the costs and benefits of engaging in a specific action. If you're looking to hire someone new, for example, these costs and benefits might include:
Costs:
Agency finders fee
HR screening time
Jobs boards fees
Background checks
Time spent training and onboarding
Salaries and benefits
Potential misaligned hire
Benefits:
Improved efficiency
Lighter workloads across teams
Higher quality work
More experience on the team
New areas of expertise
Decreased risk of team burnouts
Potential networking opportunities

While your list of costs and benefits might come out lopsided with one side having more items than the other, don't worry. Your analysis isn't finished here since you still haven't assigned any value metrics to these points.
Tips for listing out your costs and benefits
Before you jump into listing these effects, be sure to utilize these tips so you can build the most comprehensive lists possible.
Be sure your action is clear: When analyzing the cost-benefit analysis of a proposed action, your goal must be specific and clear. For example, rather than look at the cost-benefit analysis of adopting a project management software, drill down to the specific software option you have in mind. This way, you can account for the different variables inherent in making your choice, such as price, features, support, etc.
Include present as well as future costs/benefits: The best cost-benefit analysis not only looks at the more immediate effects of a decision, but also takes into account the potential future outcomes of making that decision, such as scope creep in projects. These costs are crucial later on when dealing with future project planning.
Step 2: Establish a value framework for your costs and benefits
As stated in Step 1, having more costs or benefits doesn't mean anything unless you assign some sort of weighted value to each point. This value framework usually consists of money, since everything you do as a business will either contribute to or take away from your bottom line.
Assigning monetary values to your costs and benefits in some cases might be easy, such as determining the salary of a new hire or calculating the yearly cost of buying a new software tool.
But what about those points that aren't as upfront and obvious, such as the time spent training your employees on how to use a software that would otherwise be spent working?
Putting together cost analyses such as these will require some math on your part, such as figuring out the value created through a certain amount of work in a specific amount of time.
Tips for establishing a value framework
This is the most difficult part of the process and it will require some digging to get to the bottom of these values.
Sort your costs by type: There are all sorts of costs involved in this kind of analysis, such as direct costs (production costs), indirect costs (overhead, insurance, quality control, etc.), tangible costs (payroll, rent, etc.), and intangible costs (productivity levels or loss). Sort out your costs by these types for identification purposes.
Create best-case vs. worst-case scenarios: Since some of these costs/benefits are certain, while others are not as set in stone (such as rent vs. productivity levels) it's fair to run several potential value scenarios with each uncertain factor. Benefits are most likely to be affected by these scenarios since they are not as easily quantified. These should be incorporated into any contingency plans you will eventually draw up later on before executing a business decision or project.
Step 3: Perform cost-benefit analysis
Once you've assigned values to each cost and benefit, it's time to evaluate whether your proposed action would provide a positive benefit to your business. In order to conduct this analysis, you'll need to use the benefit-cost ratio equation (or BCR):
Benefit value sum ÷ Cost value sum = BCR
If your BCR value is positive, then that indicates your action would benefit your business. If the ratio is negative, then obviously the action would be a net loss. Once you've determined the net benefit or loss to your business, you can make the decision to either pursue or leave the action behind.
Tips for performing the cost-benefit analysis
You've made it to the end of the process! Here are a couple tips to help you put the final touches on your cost-benefit analysis.
Keep in mind the inherent flaws of your analysis: Your cost-benefit analysis is partially based on future assumptions. The further out you try to predict, the more inaccurate your projections are prone to be. Try not to get your hopes up based on far-off assumptions and instead stick to reasonable time periods, such as months, not years.
Establish a payback period: It's not enough to say your project will make a return on the investment. You also have to look into when this will happen. Use your cost-benefit analysis and the payback period formula (payback period = total cost ÷ total revenue) to determine the duration it will take to see this return.
The Ascent can help with your software cost-benefit analysis
If there is one area we can help you make business decisions in, it's definitely in software. We are the perfect resource for expert software reviews, how-to pieces, alternatives lists, and beginner guides for all kinds of B2B needs.
If you're looking for somewhere to start, here are a few recommendations from our project management blog:
Whether you're looking for a comprehensive list of quality project management tools or you want to learn more about process groups, we have you covered.
We're firm believers in the Golden Rule, which is why editorial opinions are ours alone and have not been previously reviewed, approved, or endorsed by included advertisers. The Ascent does not cover all offers on the market. Editorial content from The Ascent is separate from The Motley Fool editorial content and is created by a different analyst team.