If you've been incarcerated, it can be a challenge to get back on your feet. For many, finding a job may be difficult.
There's often a stigma around those who have a felony record, and, if you can secure employment, it's usually for a lower wage. That makes it hard to save up, pay off debts, and move forward with your life.
However, there's another option to consider: small business ownership. There are many funding opportunities out there for small business owners across the country. From loans to grants, which offer free money that doesn't need to be paid back, there are options out there if you're an ex-convict.
Many people assume that there aren't any available grants for people with felony convictions, but, in most cases, that's not true. There are both grants and loans for the previously convicted, including loans from the U.S. Small Business Administration (SBA). You just need to know where to look.
---
7 business loan resources for people with felony convictions
Finding grants for ex-offenders starts with a familiar path, researching grant and funding opportunities. From there, you can begin to determine which approach is best for you and your potential small business.
The good news is that there are many opportunities available. Here's where you can start your search.
1. U.S. Small Business Administration
For many small business owners, the SBA is the first place to look for available loans and grants. While the SBA does have a few grants, its primary business is providing access to loans.
The SBA doesn't prohibit loans for people with felony convictions. However, keep in mind that you will have to go through a background check with your local lender. Since most SBA lenders require in-person interviews as part of the loan process, you'll have the opportunity to discuss your circumstances, which can help your chances.
2. Grants.gov
If you're looking for government grants, your first stop should be grants.gov. The site is the central searchable database for all available grants from more than two dozen grant-making agencies.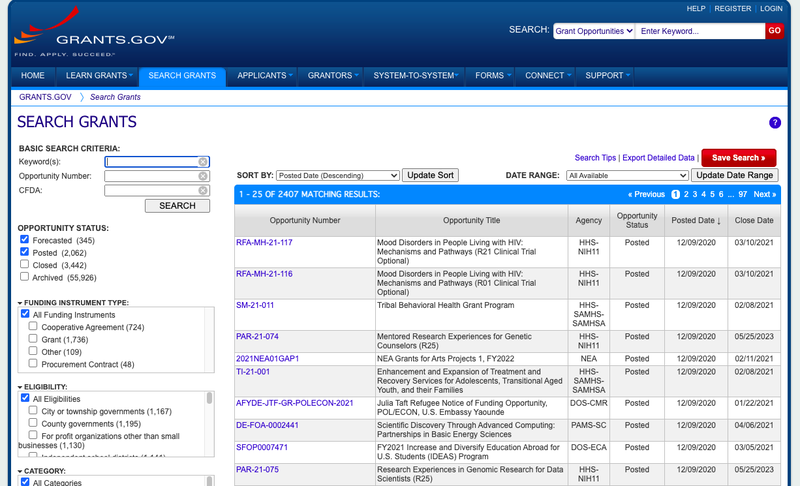 While there aren't any specifically designated government grants for formerly incarcerated individuals, you can search through the site for grants in your industry or area of expertise.
3. The U.S. Department of Justice
One federal department that does offer grants for released inmates is the Department of Justice (DOJ). The DOJ's Office of Justice Programs has second chance grant programs aimed at reducing recidivism.
In 2020, the DOJ processed more than $71 million in grants for communities and small business owners who help those recently released from prison with reentry into life, finding jobs, and support.
4. Non-profit and private organizations
A number of organizations provide support, resources, loans, and grants for individuals formerly incarcerated on a felony conviction. Your correctional facility might offer some of these programs. Examples include:
Prison Entrepreneurship Program

(PEP): Run out of a handful of Texas facilities, it helps current inmates learn the skills they need to run a business. Upon release, program graduates can tap into a network of resources and support.

Inmates to Entrepreneurs

: Helps those who are currently incarcerated and recently released with online education around entrepreneurship. Those who participate in the program have access to continued support as they transition into small business ownership.
5. Small Business Development Centers (SBDCs)
SBDCs operate through a partnership with the SBA and are located across the country. With more than 1,000 offices, you can find an SBDC in every state and territory, with many on college campuses.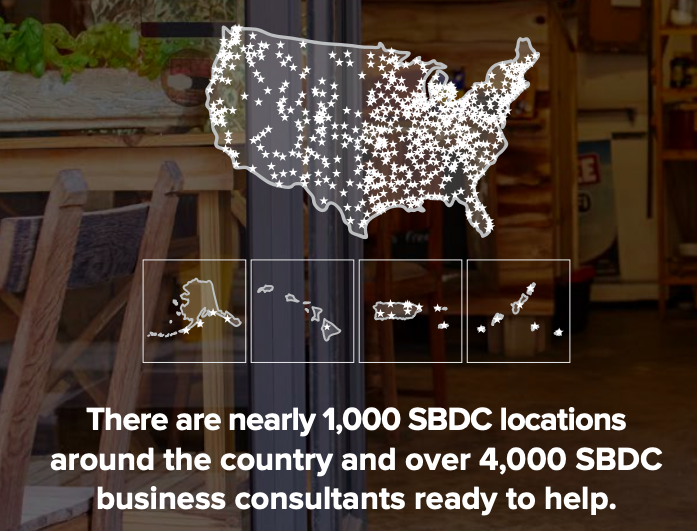 The purpose of an SBDC is to help small business owners. Through programs offered at SBDCs, you can connect with a mentor, take free classes on business basics, and learn about funding and grant opportunities. Many SBDCs can also help you create grant proposals for your business, which you can then use to apply to local and federal options.
6. Commercial driver's license programs
Commercial driver's license (CDL) programs allow people to learn how to be commercial truck drivers through training schools and programs. There are various CDL grants for people with felony convictions that will help pay for all or part of these training programs.
The Federal Motor Carrier Safety Administration (FMCSA) offers some grants to each state for students. You can also check the particular school you are interested in to see the financial aid and grant programs they offer and then apply.
7. State and local governments
As you continue your search for grants, don't forget to look at state and local governments, too. Many states, cities, and local communities have smaller grant programs to help local business owners improve the community.
The process of applying for these grants is similar to those on the federal level, so make sure you have your business plan, grant proposal, and other required paperwork in order before you apply.
---
Best practices for finding loans and grants with a prior conviction
As you begin exploring your available grant and other funding options, it won't be long before you discover that applying for grants and loans is usually pretty involved. You can help your chances of securing funding or a grant by following a few of these strategies.
1. Work on your credit
Your credit score matters in many areas of your life, and small business funding is undoubtedly one of them. If you decide to look for a loan through the SBA, local groups, or even a private lender, many will want to see your credit score.
As much as you can, work on taking steps to improve your score now before you begin to apply for grants. Paying your bills on time and keeping your card balance low are two ways to help.
2. Explore training programs
Many facilities have training and programs that you can take online to learn valuable business skills if you're still incarcerated. Some even offer specific small business or entrepreneurial courses.
Also, take a look at the free training programs offered by the SBA and SBDCs. These centers can provide invaluable resources and connections at little or no cost to you and give an excellent overview of the necessary information you'll need to run a business.
3. Develop a plan
The most successful small business owners are those who take the time to come up with both short- and long-term plans for their business. Consider doing the same for your budding business.
Look at your skillset, plus the training opportunities and funding available to you, and work through ideas to determine the path that will help you succeed. From there, create your business plan so you know the steps to continue taking to expand your business over time.
---
Opportunities are out there — take the initiative
Starting and growing a business is never easy, especially if you've been incarcerated. However, there are programs and opportunities for both training and funding to help you become a successful business owner.