Magento is a well-known, open-source e-commerce solution used by merchants worldwide. It offers a broad spectrum of e-commerce features and customizations, from website builders to automations, to help you sell more online.
Data shows that Magento gets downloaded over 5,000 times a day, making it one of the most preferred e-commerce platforms. Whether you pay for Magento Commerce or Magento Commerce Cloud, a variation of their core product, you will get value out of your investment. However, if Magento isn't the platform you're looking for, you have many alternatives to choose from.
Here are the top alternatives to Magento e-commerce software:
---
What to look for in a great Magento Commerce alternative
Magento Commerce offers a lot if you're setting up an e-commerce business — from its rich, out-of-the-box e-commerce functionalities to its third-party integrations. So make sure the Magento competitor you consider possesses these three key qualities.
1. Website builder features
Magento Commerce lets you customize your website however you want. Unless you have top-notch web development skills, you'll need to work with web developers and spend boatloads of cash to come up with a highly customized e-commerce site.
Choose a platform with a more user-friendly online store builder to gain control over your website without relying on web developers or in-depth coding.
2. Templates and themes
Find an e-commerce platform with themes and templates you can easily customize according to your preference, design, site usability, and marketing strategies. This saves you time and resources since you won't need to create your website from scratch.
3. Easy plug-in integrations
The Magento app store offers thousands of extensions for your website, from accounting and finance to website optimization. Describe the functionality you want to add, and you'll most likely find a plug-in for it.
Select an e-commerce platform with a range of free and easy-to-install plug-ins you can integrate within minutes.
---
Our top 8 picks for Magento Commerce alternatives
Whether you're starting an online store or switching from Magento to a different e-commerce platform, here are some of the best alternatives to get what you need.
---
1. Shopify
Shopify is an e-commerce platform with point-of-sale features to help you sell products. You can manage orders, payments, inventory, and shipping, among other processes. Its dashboard displays valuable data about your e-commerce store, giving you an overview of your business' health.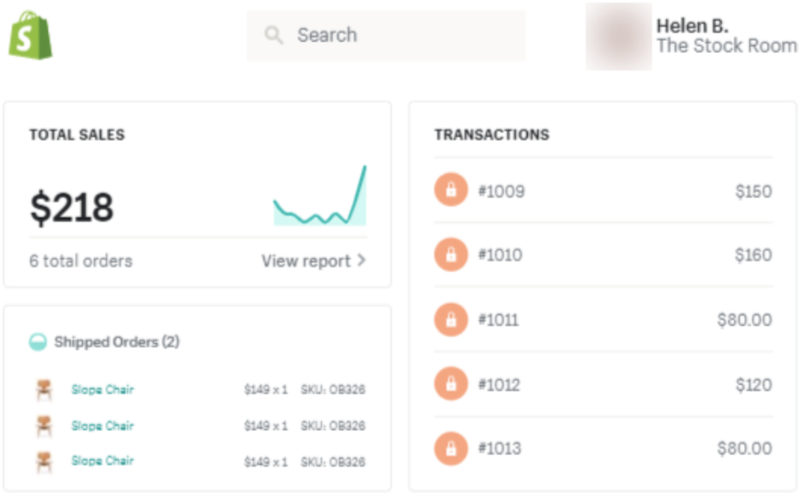 Shopify's built-in marketing tools help you create, implement, and analyze your digital marketing campaigns. Shopify includes a built-in blog, SEO tools to boost your website traffic, email marketing features to help with your lead generation efforts, and marketing dashboard reports to monitor your campaign performance throughout different channels.
The basic Shopify plan starts at $13/month. Set up your store and try the platform for free for 14 days.
Read The Blueprint's full Shopify review
---
2. Wix eCommerce
Wix eCommerce has a user-friendly online store builder that's perfect for small businesses and startups with its streamlined, intuitive, and customizable e-commerce features.
The software lets you choose from over 500 website templates you can extend and customize to fit your brand. If you haven't started a brand yet, Wix eCommerce has a logo maker and business name generator feature to jumpstart your branding initiatives.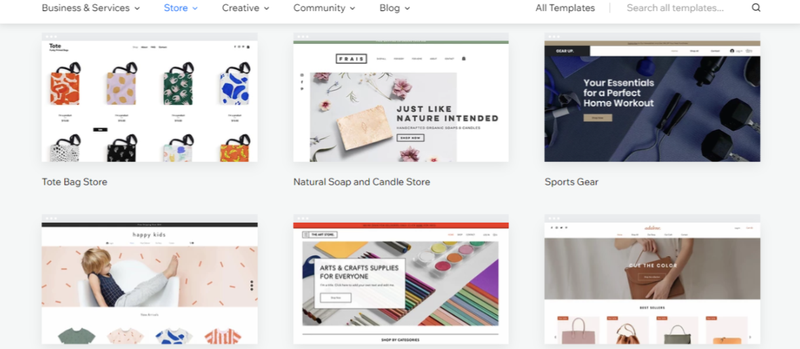 It's convenient to run your online store marketing strategies through Wix because it lets you sell products on multiple sales channels, including Instagram, Facebook, and Amazon shops.
The platform's Business Basic plan starts at $17/month, which can be a cost-effective option for solopreneurs and startup businesses.
Read The Blueprint's full Wix eCommerce review
---
3. Weebly eCommerce
Weebly eCommerce is a user-friendly platform for building online stores. It's designed for small businesses, solopreneurs, or those without a lot of web development experience.
The platform's website builder is easy to use. It has drag-and-drop site builder features, modern e-commerce templates, storefronts to easily showcase your products, and free cloud hosting to ensure optimum website speed. It also has a product filter search feature that allows your customers to fine-tune their product search, helping them more quickly find the product they want.
Build an online store with Weebly starting with its Pro plan at $12/month when paid annually.
Read The Blueprint's full Weebly eCommerce review
---
4. Ecwid
Ecwid lets you create an easy-to-use online store and allows you to sell across multiple online channels or in person. Its Instant Site feature lets you set up an online store quickly, making it ideal for small and medium-size businesses (SMBs).
The platform allows you to turn your existing website into a fully functional online store. You install the Ecwid plugin if you're using WordPress or Joomla, or add Ecwid to any website by inserting the platform's widget through an integration code to your site's back end.

Ecwid has marketing functionalities, over 50 payment integrations, inventory uploading, and updating by bulk, plus more.

While a Magento free trial lets you explore and use the platform for a few days, Ecwid offers a $0 plan. Although limited to ten items and a few theme selections, the option is perfect if you're only doing light selling. Opt for a more comprehensive plan as your business grows.
Read The Blueprint's full Ecwid review
---
5. BigCommerce
Whether you're starting a new online business or migrating an existing e-commerce website to the platform, BigCommerce offers built-in tools that can scale with your business, making it an ideal software for rapidly growing online stores.
BigCommerce provides a broad spectrum of features, from e-commerce tools to storefront design to reliability and security. Its page builder is intuitive and packed with customization features, allowing you to launch your online store with ease.
The tool helps increase your store's visibility by letting you link and sell on online marketplaces, such as Instagram or Amazon.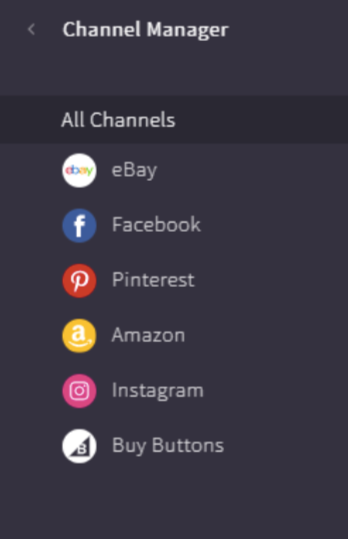 Get the BigCommerce standard plan at $29.95/month. While the Magento partner portal gives you access to Adobe solutions and its technology partners, BigCommerce helps you find agency and technology partners to help you grow your business. Depending on your needs, BigCommerce can be a more cost-efficient choice than Magento.
Read The Blueprint's full BigCommerce review
---
6. Volusion
Volusion is an e-commerce website store and shopping cart software solution that offers all-in-one e-commerce capabilities for any business. It offers comprehensive features loaded with customizable tools and functionalities to create and run your online store.
From website building to online store marketing to operations management, Volusion's features and tools include responsive themes, a rich content editor, a navigation editor, search functionality for customers, product page builder, and inventory management SEO.
Volusion's customer management feature comes with a dashboard to help you track customer history and manage contacts.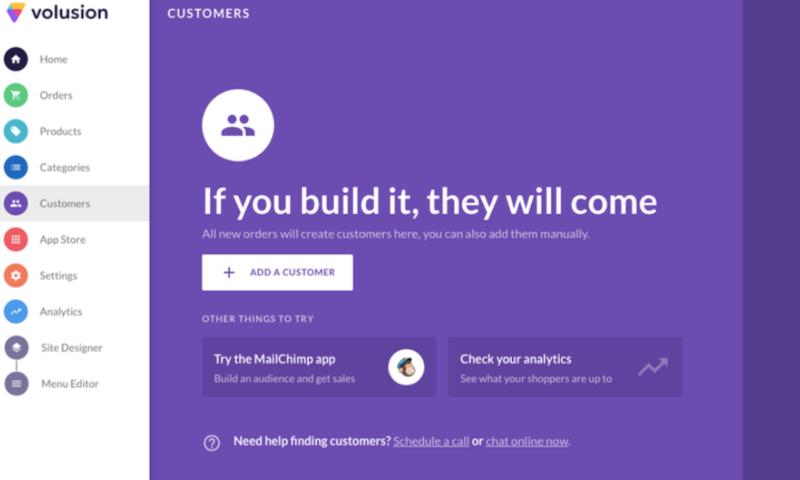 Start with Volusion's personal plan at $29/month and move on to the platform's professional, business, or prime plans when needed.
Read The Blueprint's full Volusion review.
---
7. Squarespace Commerce
Squarespace Commerce provides easy-to-use tools to make your website building and online selling process a painless experience. The platform has site templates, customizable online store categories, email marketing and SEO functions, plus more.
If you're offering a service rather than selling goods, you can manage your appointments easily with Squarespace's schedule feature.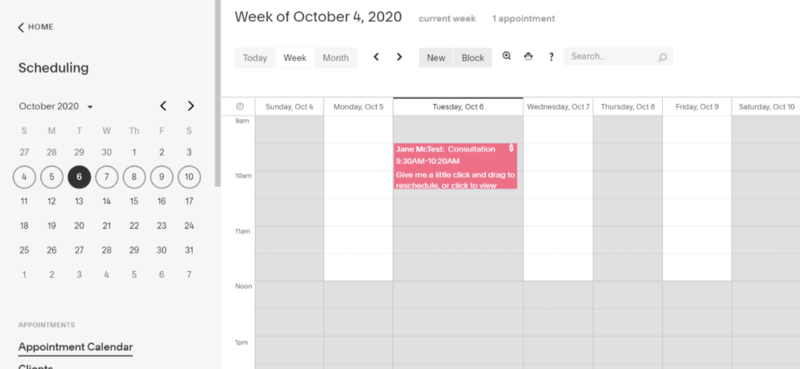 This feature allows you to share your available hours so clients can book and schedule appointments easily. You can get notifications for new bookings, sync your upcoming appointments, customize and automate appointment reminders and confirmations, and more.
Squarespace pricing starts at $12/month for the personal plan. The advanced commerce plan starts at $40/month.
Read The Blueprint's full Squarespace Commerce review
---
8. GoDaddy eCommerce
Setting up your e-commerce website with GoDaddy is fast and easy. The initial e-commerce site setup begins by providing information about your store. GoDaddy builds the whole framework for you, then you can customize and upload product images and other elements.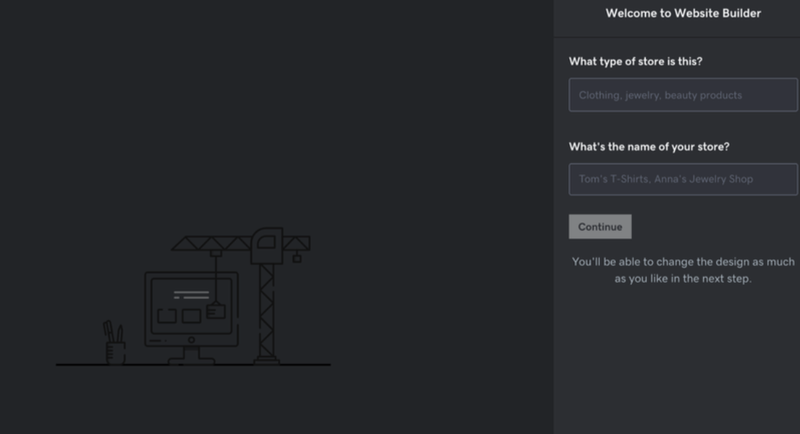 GoDaddy has the essential features for building and running your online store, including customizable website themes, website hosting to optimize website load speed, and tools to create promo banners, calls-to-action, contact forms, and others.
Although the platform offers a reliable set of e-commerce features, these functionalities are not as expansive as other e-commerce platforms, making it more suitable for SMBs. Get GoDaddy eCommerce for $24.99/month, billed annually.
Read The Blueprint's full GoDaddy eCommerce review
---
Which Magento Commerce alternative is for you?
Consider carefully when choosing an alternative for Magento Commerce. You need to compare the Magento transaction fees with other platforms' fees, features, integrations, and more.
While Magento offers robust and extensive e-commerce features, if it doesn't meet your company's needs, cast a wider net and look for alternatives to the Magento enterprise that fit you better. The platforms we covered in this guide are the perfect place to start.