There are lots of ingredients that make up a successful project. You need a project manager that understands the importance of effective leadership. You need a team with all the specialized skills necessary to complete the tasks at hand.
You need the budget to buy the tools and resources you need to cobble it all together. And last but not least, you need a constant free flow of information to make informed decisions and allocate resources efficiently.
A project dashboard is the perfect tool for managing that information.
---
Overview: What is a project management dashboard?
A project management dashboard is a tool that gives a manager and their team a bird's eye view for tracking projects. It lives "in the present" since it isn't meant for in-depth looks into project history or other forms of project data.
A dashboard can give a project team enough information to make informed decisions on what's happening and what's around the corner. Once they've absorbed the surface level information, they can dive deeper into the information to complete tasks, manage project budgets, inquire on task progress, and forecast future happenings.
---
3 main benefits of creating a project management dashboard
Perhaps you figure you don't need a project dashboard. You're managing all of the project essentials through various tools or monitoring progress through different channels.
While it's possible to manage a project without the help of a dashboard, it's far easier with one at your disposal. Information fragmentation is a potential risk to your project. You may lose or miss information if you don't have all of your project information at the ready in one convenient location.
With that in mind, here are three of the main benefits of creating and using a project management dashboard.
1. High-level view of project progress
The role of the project manager isn't to get down into the weeds with details and tasks. The project manager is responsible for delegating and directing the project team to success by keeping them on track. Just like they say, "you can't see the forest for the trees," a project manager isn't effective if they don't see the big picture.
A project management dashboard gives that high-level overview of the creative workflow so the manager can make informed decisions about direction, delegation, and resource allocation.
Most project management dashboards include a whole range of project management metrics, including tasks (backlogged, in progress, and complete), team workloads, budgets, billable hours, and many other bits of information. These metrics are crucial for working through all the phases of project cycle management.
2. Better communication
This is not to say that dashboards are used for communication. Instead, project management dashboards are perfect for spurring conversations between team members and providing useful information for those conversations.
When the entire team has a high-level overview of the project, they can see where progress is made and where bottlenecks occur, allowing them to get in touch with those responsible for certain tasks. So, when I say "better communication," I really mean higher quality communication.
3. Accountability
Dashboards create accountability through visibility. If everyone can see the progress of each task, as well as the overall project, it's easier to address bottlenecks and find solutions to problems. A project status dashboard is the perfect tool for not only holding others accountable but also yourself.
Every team member can see what they've accomplished and what they have coming down the pipeline so there are no surprises or hiccups from lack of visibility.
---
How to create an effective project management dashboard
Creating a project dashboard is not difficult, and most of the work is done for you through whichever project management software option you decide to go with. Here are three simple steps you should follow in order to create a useful and comprehensive project dashboard.
1. Consider the purposes of your dashboard
Before you create your project metrics dashboard, it's important to understand what it'll be used for. Will the dashboard be made available to everyone on the team or is it only meant for the project manager? Are you hoping to increase productivity or track project milestones and project phases?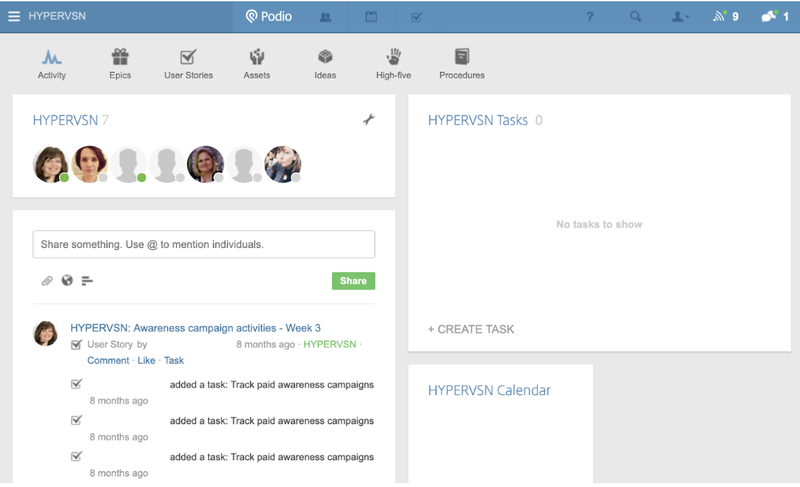 Whatever the purpose (and it doesn't have to be just one), figure it out so you can make an informed decision on what to include on your dashboard. This will also help you decide your dashboard's layout. Are you looking for more of a spreadsheet layout or a traditional project management software dashboard with widgets?
2. List out the KPIs you want to track and widgets you want
While this step is important for understanding what you want to track, it also serves the dual purpose of weeding out project management software options that don't provide the dashboard metrics your team is looking for. Some software options give you all kinds of dashboard KPIs, some give you the ability to customize your dashboard, and others are static and limited in their abilities.
These are some of the project management KPIs and widgets you should consider for your dashboard:
Task status
Upcoming deliverables
Project notifications
Project progress
Team workload
Budgets and spending levels
Billable hours
Communication feeds
Online team members
Activity monitors
There are other items you may want for your project management dashboard, and the best way to ensure you have them is by testing out many different products and asking vendors whether they either provide a dashboard widget or are willing to build one for you.
Some of my favorite platforms for dashboards include:
If you're in the market for project management software, make sure you check out these and other options I've reviewed here at The Blueprint.
3. Format your dashboard
We're gonna skip over the software buying process and move straight into the part where you have your platform, you've entered in your project tasks, resources, and team members, and now it's time to set up your dashboard. Remember that list of KPIs and widgets? This is where that list comes in handy.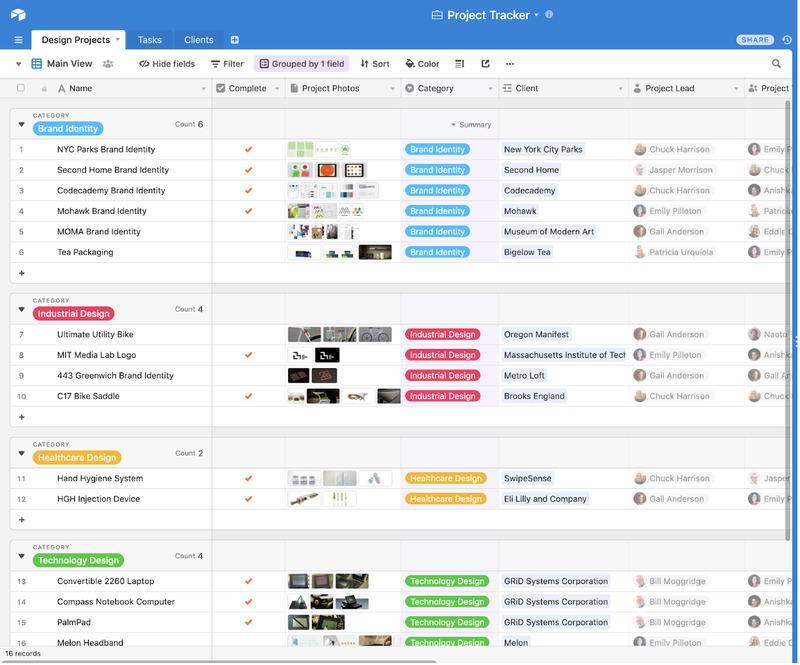 One thing to remember is that you don't want to clutter your dashboard with too much information. Just because the list of possible items is long, doesn't mean you'll need every single widget or KPI your software has to offer. Use only those that provide essential information, as you define it.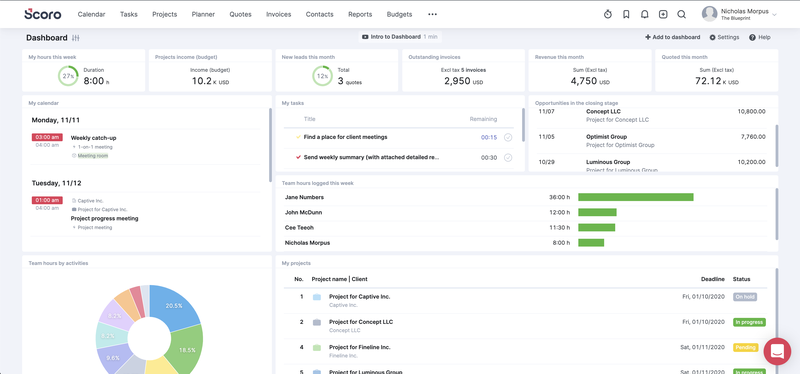 It's up to you to determine which data sets and feeds you want to include, but remember that too much information can lead to confusion and missed opportunities. The last thing you want is critical information or notifications getting lost because their feeds are out of sight because of a cluttered dashboard.
---
Project management requires more than just dashboards
Getting a glimpse of your progress is just one aspect of successful project management. There are lots of skills and tools out there, from cost-benefit analysis processes to risk management that are instrumental in guiding you and your team to completing your project on time and on budget.
Luckily, we at The Blueprint are here to help you optimize your project management processes through helpful guides and in-depth software reviews. Be sure to stay up to date with all of the latest resources we have to offer by signing up for our newsletter below.