The life of an entrepreneur is a constant battle to maintain momentum and motivation, and when you run out of both, you need a pick-me-up. Rework is exactly the book for gassed entrepreneurs and business owners wondering what they're doing wrong and how to make a change for the better.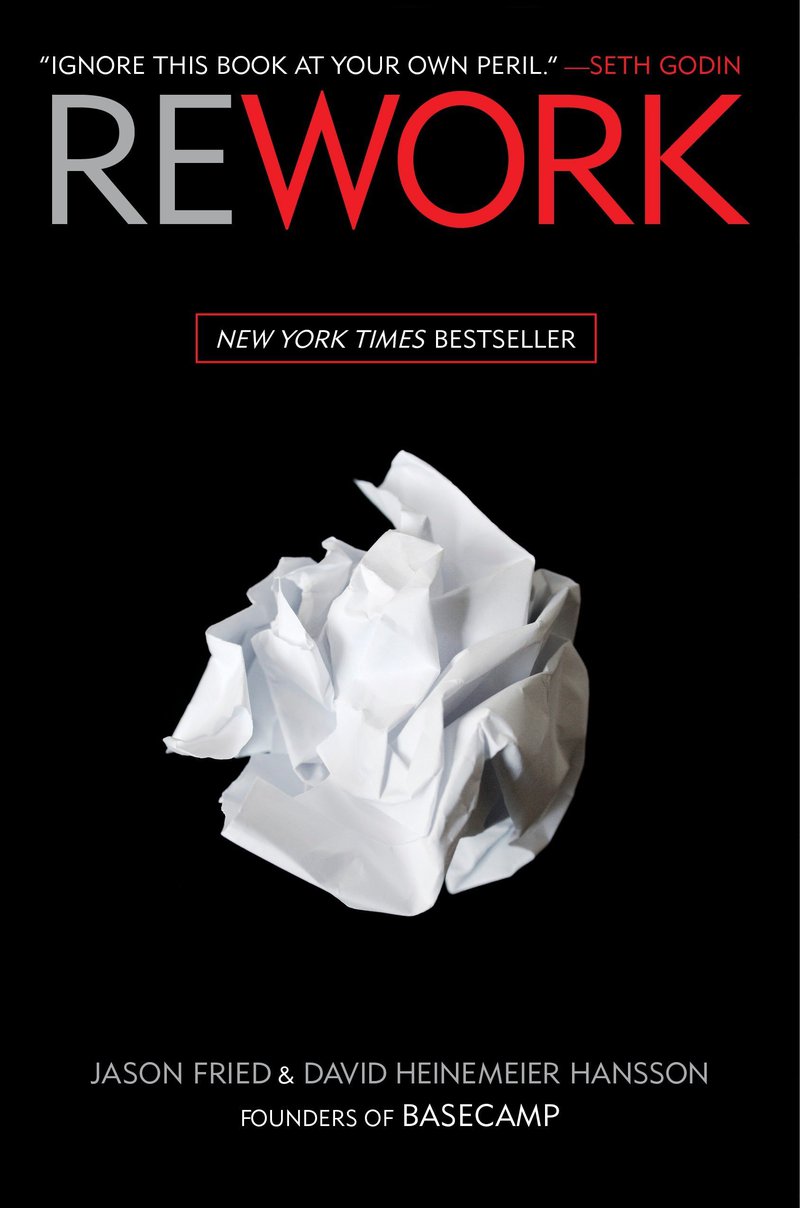 ---
Background on the book
Title: Rework
Author: David Heinemeier Hansson and Jason Fried
Topic: Leadership
Recommended by: DP Taylor
Favorite quote: "What you do is what matters, not what you think or say or plan."
Summary:
From the founders of popular project management software platform Basecamp comes Rework, a book about how to avoid the mistakes many entrepreneurs make and run your business better. This book is partly instructional and partly motivational, reminding you that all of the planning you're doing and all of that outside investment you think you need are just distractions.
This book gives you the courage to take bold action as a business owner and make adjustments along the way. If you're stuck in a rut, this book will help you find a way to get traction in your business.
---
3 key takeaways for SMB owners
Here are three takeaways from Rework that all small business owners and entrepreneurs can learn from.
1. Ditch long-term plans
Of all the business books I've ever read — and I've read quite a few in my entrepreneurial career — Rework is one that sticks out in my mind thanks to one key piece of advice: don't craft long-term plans thinking you can predict the future. As someone obsessed with drafting three-month, one-year, and even five-year plans, this was a jarring observation.
But I realize the authors are right — my plans always get thrown out at some point. I had always assumed it was because I wasn't doing a good enough job planning, but as the authors note, no one can see into the future with that kind of clarity.
2. Action reigns supreme
As a corollary to that, the authors hammer home the point that you should focus on action. Don't plan things, don't talk about problems, don't theorize — just act. You can always adjust course later on. If you're stuck at the starting gate trying to come up with the perfect plan, someone who started off going in the wrong direction but made some adjustments is probably way ahead of you.
Action is scary for entrepreneurs who want certainty, but once you start taking action, you gain confidence and clarity — things that obsessive planning can never give you. That's not to say you shouldn't plan at all; instead, you should keep your business plan focused on the short term.
3. You don't need everything you think you need
Every business thinks they need more: more employees, more money, more time, more everything. But the authors assert that all of that is a distraction. They argue, for example, you should only start hiring when it starts to hurt — when you absolutely can't do the task anymore without it taking away from more important tasks. Otherwise, you begin taking on "mass" as a company that will be difficult to shed later.
Also, while it sounds great to get an angel investor, it means giving up control and flexibility. Instead, keep your organization as lean as possible and don't try to expand without a good reason to do so.
---
Rework has solid advice for entrepreneurs
The book starts a little stereotypically at first — you know, the typical "forget everything you thought you knew about X" tone you often find in these types of books. But once you get into its core points, it changes your perception and how you approach your fundamental operations. I know it has improved my own processes for the better.
It also practices what it preaches — rather than create a bloated book with an inflated page count, the authors hit their points and wrap everything up. Listening on audio, it comes in at around three hours, far shorter than most business books I've read.
For any entrepreneur, this book is a must in order to avoid making some of the common entrepreneurial mistakes early on. It's also great for business owners who have achieved success but find themselves stuck in a morass of meetings and planning. It's something you should read once, and then make plans to pick up again and again to keep yourself on the right track.