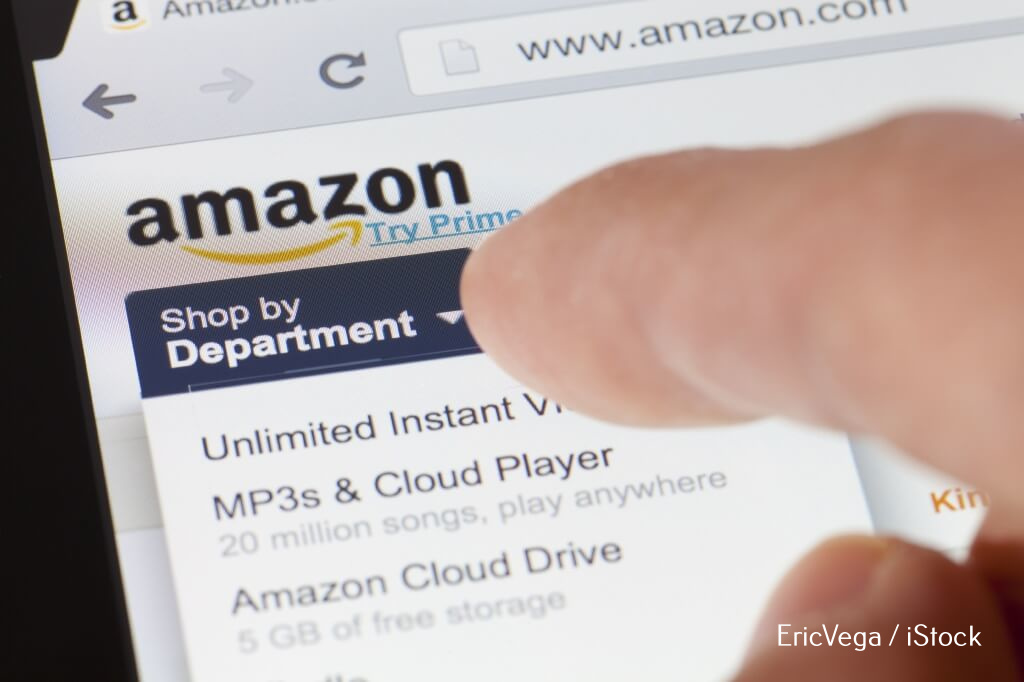 This article was originally published on www.fool.com on Nov. 16, 2015, and updated on May 10, 2016.
As Amazon.com (NASDAQ:AMZN) evolves as an online retailer, the company continues to reward its most loyal of fans -- Amazon Prime members.
An Amazon Prime membership costs $99 a year, or you can buy it by the month for $10.00 per month, but it might make sense for frequent users who are looking for free shipping, video streaming and other rewards. (There's also a $49-per-year program for students.) If you're wondering whether you should try Amazon Prime, take a look at this rundown of some of the benefits.
1. Free two-day shipping
Paying for shipping is so yesterday...as well as waiting a week for a package to arrive. Perhaps one of Amazon Prime's most beloved perks is its free two-day shipping for more than 20 million Amazon items nationwide, except Alaska and Hawaii. This could be a major holiday crutch, particularly for last-minute shoppers.
Certainly, there are exceptions to two-day delivery. Larger items, like a treadmill, might take longer but are still free to ship. Amazon Prime could be worth the money if you make a lot of small purchases under $49, which is the magic number that earns non-Prime members free shipping.
A non-Prime Amazon shipment is calculated by the shipment and item. Although it depends on your order, here's an example. Based on a calculation for a non-Prime member on the site buying a book and DVD totaling just under $20, the two-day shipping costs $14.97; with Amazon Prime, two-day shipping is free.
If you have an extensive holiday shopping list, having free and fast shipping as an Amazon Prime member might come in handy. Even if you bought items from a physical store and went to ship them, you might easily pay more than the $99 Prime fee with UPS, depending on the size and weight of your shipment and quantity.
2. Same day, even hourly shipping
Let's say you forgot someone on your holiday gift-buying list and need to send a gift right away. Well, Amazon Prime also offers same-day free delivery to those who live in one of the 27 metro areas where the service is offered.
To do this, Amazon Prime members must order more than $35 worth of items. If your order totals less than $35, you can still get same-day delivery, but you'll pay $5.99 per order. Just look for the "Prime Free Same-Day" logo while you scroll through items to see what qualifies. If you order by the cutoff time, typically noon, you'll get your order by 9 p.m.
Same-day shipping is also available for non-Prime members for $8.99 per order plus 99 cents per item. And for some, Amazon Now might be helpful. This is a one- to two-hour delivery service on thousands of items, but it's only available in select cities.
3. Streaming video
When everyone in your home is off for the holidays, you'll need a good pastime. If you're an Amazon Prime member, you'll have free access to thousands of streaming television shows and movies.
You can find Prime movies and TV shows in the Prime Video category online or on the Amazon Video app home screen. New titles are added frequently. For example, HBO TV series are now available to Prime subscribers. Fan favorites like "The Wire" and "The Sopranos" are now at a Prime member's fingertips. Amazon Prime also makes its own programming, such as the Golden Globe-winning comedy, "Transparent." Note that titles are also occasionally removed.
Amazon Prime was estimated to have more than 17,000 movies and TV series, compared with only 10,000 streaming titles on Netflix, according to Consumer Reports in 2015. The site found that Netflix, however, offered more high-definition titles than Amazon Prime. A standard plan for Netflix costs $9.99 a month, or just under $120 per year for the standard plan, versus Amazon Prime's $99 per year.
4. Amazon Prime Music
If you're looking for some holiday jingles, or anything but holiday tunes, streaming music might be the way to go for you. Although music lovers have plenty of music streaming options out there, you can also get a good variety of tunes through Amazon Prime Music.
Prime members get access to more than a million songs, albums and customized playlists, free of advertisements. Just as with video streaming, the Prime Music catalog is consistently being updated and is available on any Amazon-compatible device.
At this time, the selection doesn't exactly rival other popular subscriptions, such as Spotify, which claims to have more than 30 million songs. However, a premium membership for Spotify is $9.99 a month, which costs more annually than the $99 Prime fee.
5. Unlimited photo storage
For the photo enthusiast, this feature could be quite valuable. By taking advantage of Amazon's cloud storage, Prime members can archive unlimited photos for free. If you take a lot of photos around the holidays, you'll have this option for storing them.
Prime subscribers can upload photos from their Web browser or by using Amazon's free mobile app. Storage is secure, photo backups are automatic (if you so choose), and users can access photos from anywhere. There's an additional bonus to this feature: Amazon Photo also comes with 5 GB of free space for non-photo files like videos. External hard drives to store photos can cost the price of a Prime membership or more, so that might be something to consider if you're looking for storage options.
6. Kindle Owners' Lending Library and Kindle First
If you're looking to cozy up by the fire with a good read or two this holiday season, these two Kindle programs offer registered Amazon Prime readers fast and free access to books. According to DealNews.com, a consumer saving website, the Kindle Owners' Lending Library offers Prime members more than 500,000 books, including many best-sellers.
A Prime member can borrow one digital book each month for free. Although Amazon Prime members are limited to one checkout monthly, they don't have to worry about return reminders because there are no due dates.
Kindle First gives Prime members "first dibs" to download one of the six editors' picks a month before it goes on sale, for free or at a reduced price. Non-Prime users can subscribe to the Kindle First newsletter and can download one new title a month at a reduced price a month before it goes on sale.
These features can offer big savings when considering the rising costs of e-books. According to The Wall Street Journal, in the Kindle bookstore, titles by the five biggest publishers cost on average $10.81.
7. Amazon Elements
Another exclusive for Prime members is Amazon Elements, the company's own line of daily necessities. By the company's own description, the brand is promoted to families and the product -- currently one is available: baby wipes -- is developed from customer input.
Unless you're in the market for new baby wipes that promise to be durable and soft, this perk might not excite you much. However, a company press release suggests that more products will roll out in the future.
8. Prime Early Access
For bargain shoppers who like to be first in line, Prime members have 30-minute early access to Lightning Deals on Amazon and sale events on MyHabit.com -- another Amazon site that offers up to 60 percent off designer labels for the family and home with daily events.
If you like scoring a deal and have fast fingers, the Prime Early Access feature might make a Prime subscription worthwhile for you and help out with the holiday shopping. Of course, it's important to note there is still a sell-out risk.
9. Prime Pantry
For those who are looking for grocery delivery for some of their holiday staples, Prime members have access to Prime Pantry, Amazon's virtual store that allows members to fill a "pantry box" with groceries and household items in everyday package sizes for a flat shipping fee of $5.99 a box. The program touts itself as a way to shop for things as needed rather than in bulk.
A grocery delivery alternative, such as Peapod, requires a $60 minimum purchase with delivery fees ranging from $6.95 to $9.95. So if you need less than this, Prime Pantry might be a good option. Before rushing off to fill your pantry box, you should know all orders are shipped using ground shipping -- meaning no two-day (or free) delivery.
10. Amazon Mom
Amazon Mom, now called Amazon Family, offers deals to parents with young children. If you're an Amazon Prime member, you get 20 percent off a diaper subscription and an up to 15 percent, one-time discount for other items on your baby registry. It's 10 percent for non-members.
In order to get the discount on diapers, you'll have to enroll in the "Subscribe and Save" option at checkout, which allows you to pick the quantity and frequency of deliveries (every month to every six months). However, Subscribe and Save isn't just for Amazon Prime members and Amazon Family members. The subscription can help over the holidays by keeping your diaper stash full when you're preoccupied with Christmas stockings and not stocking up on diapers.
If you're not enrolled in Amazon Family, a box of Huggies, for example, could cost you $42 rather than $33.60. Coupon deals from baby to household items are also available to Amazon Family members.
11. Membership Sharing
Two adults and four children can share an Amazon Prime membership using the Amazon Household feature. As part of this arrangement, however, the two adults on the account will also be sharing each other's payment methods, which is something to keep in mind when setting up your Amazon Household.
The member-sharing feature allows Prime members more than free shipping. They'll have access to Prime Instant Video, Kindle Owners' Lending Library, Prime Early Access and Subscribe and Save deals. With this sharing option, everyone can conveniently make a Christmas wish list and shop for gifts from one well-loved Prime account.
This article originally appeared on GOBankingRates.com.
You may also enjoy these financial articles: