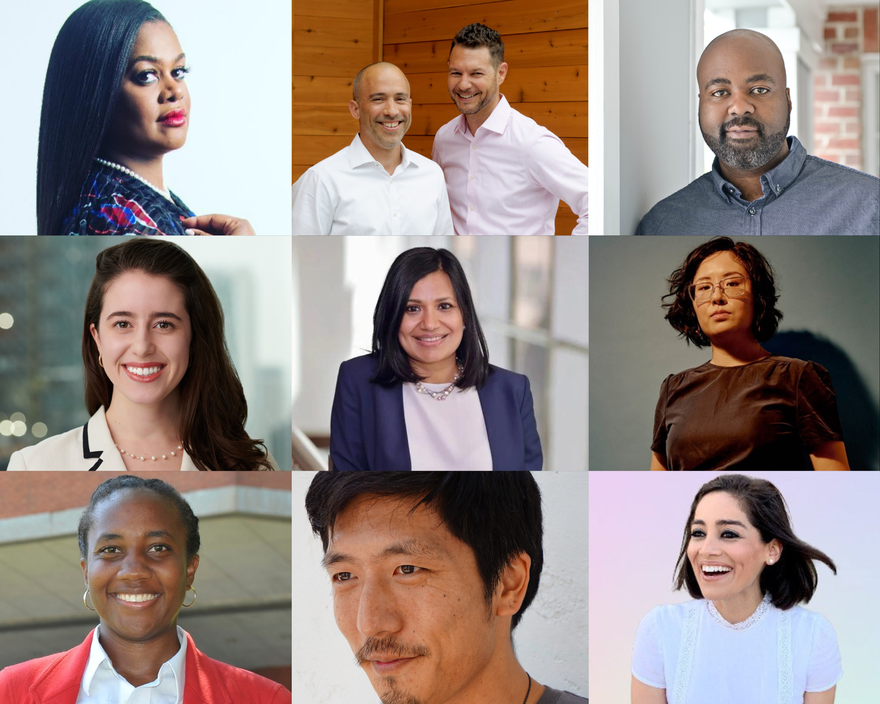 Investors Like Me Series
Financial and investing role models can play a key role in one's future financial success. According to new research, adults who had a relatable financial role model are more likely to own investments, have a retirement account, and feel confident about meeting their investment goals.
Unfortunately, less than 50% of American adults, particularly those from underrepresented identity groups, report having a financial role model growing up. What's more, less than a third had a financial role model they could relate to (ie. they shared a racial or ethnic identity, ability status, gender, sexual orientation, or other social identity).
In line with our mission of making the world smarter, happier and richer, The Motley Fool launched the new Investors Like Me series to spotlight historically underrepresented investors, while working towards advancing a more representative and inclusive investing space – for all.
This ongoing interview series highlights the stories of successful investors of all different ages, genders, gender identities, races, ethnicities, sexual orientations, abilities, investing styles and more.
Are you an investor interested in being featured in the Investors Like Me series? Do you know someone who would be a great fit for this series? Reach out to [email protected].
Check out our most recent interviews:
Alison Staloch, CFO of Fundrise
Asya Bradley, founder, angel investor, limited partner (LP), advisor, and board director for tech start-ups and emerging fund managers
Vivian Tu, founder and CEO of Your Rich BFF
Read all interviews:
Kathryn Finney, founder and CEO of Genius Guild, general partner at the Greenhouse Fund
Yohei Nakajima, general partner at Untapped Capital
Sallie Krawcheck, founder and CEO of Ellevest
Damien Peters, founder of Wealth Noir
Bo Ren, director of early stage startups at SVB
Carrie Schwab-Pomerantz, CFP, president of the Charles Schwab Foundation
Lolita Taub, GP at Ganas Ventures
Meagan Loyst, associate at Lerer Hippeau, founder of Gen Z VCs
Sarah Kunst, managing director of Cleo Capital
Perth Tolle, founder of Life + Liberty Indexes
Gargi Chaudhuri, managing director, head of iShares Investment Strategy, Americas, at BlackRock
Beth Kindig, CEO and lead tech analyst for the I/O Fund
Ionnie McNeill, national board director of BetterInvesting
Tiffany James, founder and CEO of Modern Blk Girl
Annie Dickerson, co-founder and COO of Goodegg Investments
Asit Sharma, senior analyst and lead advisor at The Motley Fool
Emily Flippen, advisor at The Motley Fool
Alyce Lomax, senior analyst at The Motley Fool
Ahmad Namini, business analytics professor at Brandeis University
Pam Chan, CFA, managing director, chief investment officer and global head of alternative solutions at BlackRock
Deidre Woollard, writer and editor for The Motley Fool
David and John Auten-Schneider, founders of Debt Free Guys and hosts of the Queer Money® podcast
Dr. Preston D. Cherry, founder and president of Concurrent Financial Planning and head of the Financial Planning Program at the University of Wisconsin-Green Bay
Liz Young, head of investment strategy at SoFi
Anna-Marie Lieb, head of multi-housing at CrowdStreet