Do You Need a Cohabitation Agreement Before Moving in With Your Partner?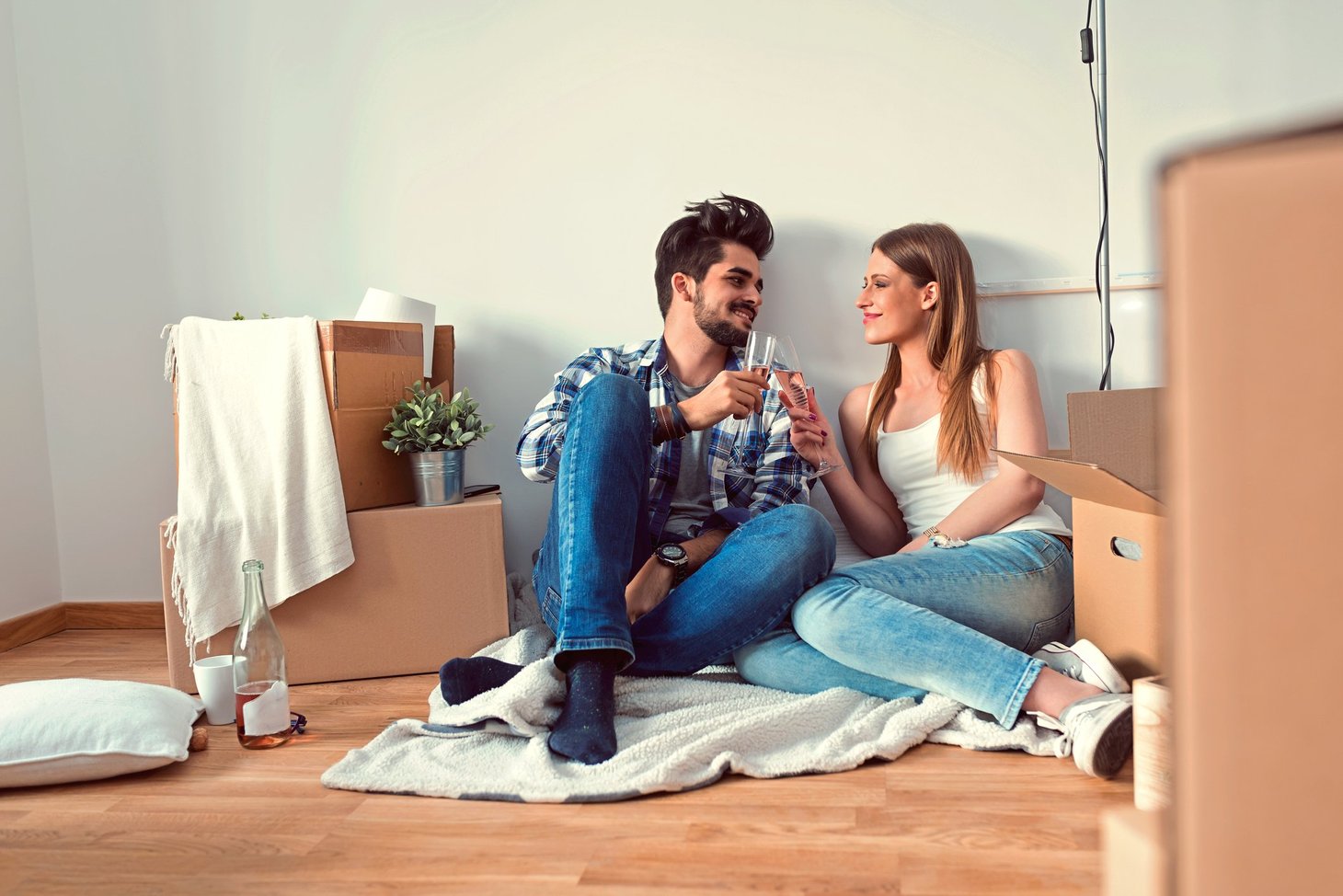 Many or all of the products here are from our partners that compensate us. It's how we make money. But our editorial integrity ensures our experts' opinions aren't influenced by compensation. Terms may apply to offers listed on this page.
Thinking of moving in together? Find out if you should sign a cohabitation agreement first.Image source: Getty Images.
Today, many couples move in together before marriage or decide to live together permanently without tying the knot. If you're thinking of taking this big step with your significant other, you should strongly consider signing a cohabitation agreement first.
A cohabitation agreement will protect your legal interests and ensure you're on the same page about how living together will work and what will happen if you split up. This guide will explain why cohabitation agreements are so important and how you can create one for yourself.
What is a cohabitation agreement?
A cohabitation agreement is a legal contract you sign with someone else before moving in together. You could sign one with a romantic partner, or even with roommates. 
This contract can include any details you'd like, so long as the contract terms don't go against public policy. You can't, for example, write a cohabitation agreement that states one of you will waive child support if you have children together after moving in. Such an agreement would go against the public policy of ensuring children are supported by both parents -- plus, child support is the right of every child and parents can't waive it on their behalf. 
Why do you need a cohabitation agreement?
It's important to have a cohabitation agreement because your lives become financially intertwined when you move in together. This is especially true if you are buying property, but it is also true even if you are renting an apartment with someone else. It is a way of making sure there is no confusion later down the line.
When you live with someone, you are both responsible for paying the rent and for paying any bills, such as utility bills, associated with your shared living space. Both of your names may be on the lease or the mortgage, and both of you will of course count on living in the space together. You also may join other aspects of your life, such as getting a pet together, having children together, or doing something as simple as buying furniture together. 
A cohabitation agreement can spell out how you will share responsibilities during the time you are living together. It can also help you in the event that you eventually decide to separate. 
When you're living in a shared space and have shared possessions, separating is much more difficult. Big decisions will need to be made about everything from who moves out, to who gets to take the couch, to who gets to keep the dog or cat. 
A cohabitation agreement allows you to think these decisions through up front when you're getting along well so you can make a plan for what will happen if something goes wrong. It's much easier to agree on these issues when you're in love and moving in than when you're in the midst of an acrimonious breakup. 
Cohabitation agreements can also help protect your legal rights. If a couple who is married divorces, there are laws in place to determine how the dissolution of the marriage is governed. 
But, there aren't such clear laws in place to determine what happens when a cohabiting couple breaks up. If you have a cohabitation agreement and conflict arises during a breakup, the courts should legally enforce your agreement as long as it was made in compliance with your state's contract laws. 
How to create a cohabitation agreement
Cohabitation agreements are legal contracts, so the best approach to take would be for each of the members of the couple to get an attorney to help negotiate and draft the agreement. Getting legal help ensures that the contract will be enforceable and that each party knows his or her rights. It shouldn't cost more than a few hundred dollars each to hire an attorney to draft the document if you already agree on most of the parameters, and it can save you a fortune later on if a dispute arises. 
If hiring a lawyer isn't desirable or practical, there are templates online for cohabitation agreements. You can also write your own contract, but be aware this makes it less likely the agreement would be legally enforceable. Still, even if you aren't able to enforce the contract in court, it could still be helpful to have if you're both willing to abide by it. 
What should be in your cohabitation agreement
For some couples, a cohabitation agreement will not only lay out what would happen in the event of a breakup, but it can also be used to reach a consensus on key details of living together. For example, the cohabitation agreement could specify:
Who is responsible for paying what portion of the rent
Who is responsible for paying for other bills, such as utilities
Whether you create a joint bank account
How and when shared purchases will be made
Details on how other expenses will be handled while you're cohabitating
Your agreement is most useful at specifying what will happen in the event that you break up. To make sure it provides you with adequate protection if this occurs, the agreement should address the following:
Who will remain in the apartment or house in the event of a breakup
How the other party will be compensated for his or her share of the home down payment, home equity, apartment security deposit, or other up-front costs incurred
What property is considered separate property that each person can take after the break-up
How joint property will be divided if one person moves out
Who will assume responsibility for any pets if a breakup occurs
Whether or not the agreement will remain in effect if you get married
What happens to shared property if either party passes away
If you are planning on having children together while cohabitating but not married, there may be additional issues you wish to address in your agreement as well. In this case, getting legal advice is usually the best idea because of the added complexity of your situation. 
Cohabitation agreements are a great idea for couples
Cohabitation agreements are important for couples not just because you can each protect your rights when moving in, but also because negotiating your agreement ensures you can communicate about big issues. You'll need to divvy up financial responsibilities once you live together, and writing a cohabitation agreement gives you a good chance to ensure you're able to talk about money and get on the same page.
These savings accounts are FDIC insured and could earn you 12x your bank
Many people are missing out on guaranteed returns as their money languishes in a big bank savings account earning next to no interest. Our picks of the best online savings accounts can earn you 12x the national average savings account rate. Click here to uncover the best-in-class picks that landed a spot on our shortlist of the best savings accounts for 2023.
Two of our top online savings account picks:
Advertisement

SoFi Checking and Savings

CIT Savings Connect

Member FDIC.

Member FDIC.

5.00 stars

Our ratings are based on a 5 star scale. 5 stars equals Best. 4 stars equals Excellent. 3 stars equals Good. 2 stars equals Fair. 1 star equals Poor.

We want your money to work harder for you. Which is why our ratings are biased toward offers that deliver versatility while cutting out-of-pocket costs.
= Best
= Excellent
= Good
= Fair
= Poor


4.00 stars

Our ratings are based on a 5 star scale. 5 stars equals Best. 4 stars equals Excellent. 3 stars equals Good. 2 stars equals Fair. 1 star equals Poor.

We want your money to work harder for you. Which is why our ratings are biased toward offers that deliver versatility while cutting out-of-pocket costs.
= Best
= Excellent
= Good
= Fair
= Poor


APY: up to 4.30%

APY: 4.60%

Min. to earn APY: $1

Min. to earn APY: $100
We're firm believers in the Golden Rule, which is why editorial opinions are ours alone and have not been previously reviewed, approved, or endorsed by included advertisers. The Ascent does not cover all offers on the market. Editorial content from The Ascent is separate from The Motley Fool editorial content and is created by a different analyst team.