3 Biggest Financial Challenges Women Face During a Divorce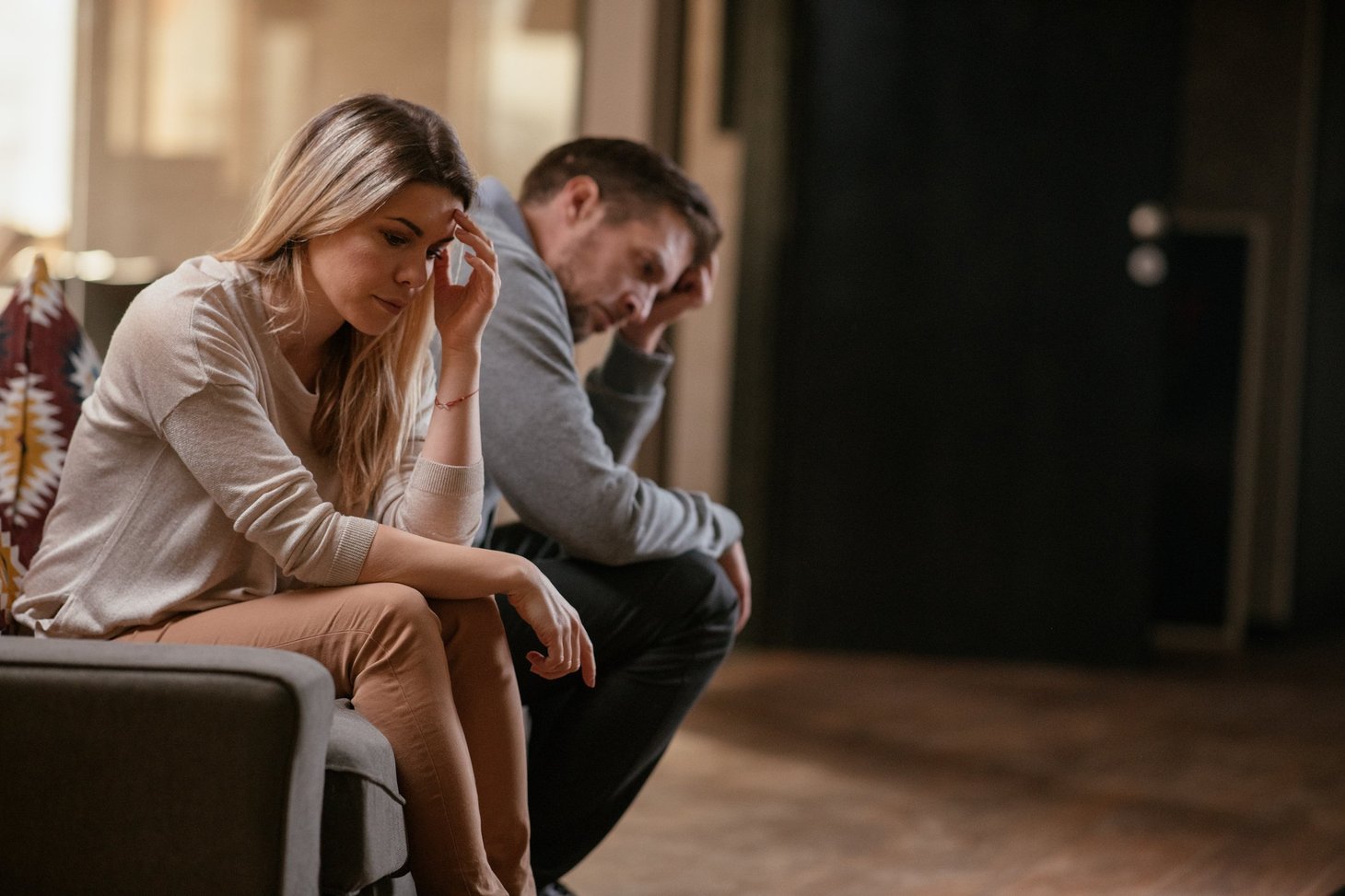 Many or all of the products here are from our partners that compensate us. It's how we make money. But our editorial integrity ensures our experts' opinions aren't influenced by compensation. Terms may apply to offers listed on this page.
Here's how to deal with the three biggest financial challenges divorce brings for women.
Although the United States is tied with Gibraltar for the third-highest divorce rate in the world, there is nothing easy about the process. There's the emotional pain of giving up on the dream of a happy marriage, telling the kids, and worrying about judgment from friends and family. And for women, there are additional financial concerns to deal with.
That's not to say that men don't have to worry about money during divorce, but in a country where women's median income is 81% of men's, and where mothers are awarded custody of the children in nearly 90% of divorce cases, those concerns tend to be different.
According to a report by wealth management company Francis Financial, divorce is much more complicated for women than statistics may indicate.
Here are three of the greatest challenges women say they've faced during their divorces.
1. Money
Money issues ranked No. 1 in womens' top concerns, even topping worries about their children. There are a number of reasons for this. The post-divorce income decline for women is particularly brutal. Research from the London School of Economics found that women who worked prior to, during, and after their marriages experienced a 20% decline in income as their marriages ended. Men, on average, experienced an income rise of 30% or more post-divorce. 
At the same time, the poverty rate for women who've left their marriages is 27% -- nearly triple the figure among men. Add in the fact that women have longer life expectancies, lower incomes, and fewer years in the workforce, and it's easy to understand why the former Mrs. has less in her savings account. 
While you can't magic up more money, you can take control of your spending and try to adapt to your new situation. You can also take concrete steps to protect yourself (and your family) financially. 
Before divorce:
As you contemplate divorce, gather up the important papers such as bank statements, tax returns, credit card statements, retirement account balances, titles for any property owned, and appraisals for valuable items.
Sock away money in an account only you have access to. Sometime during the divorce proceedings you will be required to tell your ex-husband about the funds, but in the meantime, you have money to get the divorce started. 
Take steps to improve your credit. There is a good chance your credit score will drop following the divorce. Apply for a credit card in your name, make a few purchases, and make sure you pay off the balance in full every month.
Close out all joint credit cards, including department store and gasoline cards. You should first check with your attorney, but remember that as long as the joint account is open you are both responsible for the balance.
Begin to save up an emergency fund, even if it's just a few dollars at a time.
Open a post office box. It's a place to receive confidential mail and will provide an intermediate mailing address while you are in transition. 


During and after the divorce: 
It is not easy to adapt to life on one income instead of two -- so the sooner you create a new budget using post-divorce income, the better. Factor in contributions to your emergency fund and try to carve out some monthly retirement savings.
If your health insurance came through your partner's plan, make sure you organize coverage for yourself and your dependents. 
Dividing assets in a divorce is one of the hardest parts. Remember often overlooked assets, such as stock options season tickets, club memberships, frequent flyer miles, and prepaid insurance. 
Many of the women surveyed were worried about taxes. If you're one of them, work with an accountant to plan for and manage this expense.


2. Children
Money issues are closely intertwined with worries about children. Almost 3 in 4 women were concerned about their children's welfare, with respondents wanting to be sure they would have enough money to care for them and anxious about how they would put them through school.
It may sound counterintuitive, but in order to look after your kids, you also need to look after yourself. If the weight of divorce is getting to you, speak with a therapist, minister, or volunteer at a local divorce support group. A financial planner can help you create a budget you can live with while planning for your future. And friends can make you feel like yourself again, so keep your social connections alive. 
Your children's lives are also being turned upside-down, even if the divorce is the best thing for them in the long run. Let their teacher know what's going on, and arrange for them to speak with a therapist about what they're feeling. Finally, encourage them to be open with you, and work through their feelings in a healthy way.  
3. Where to live
The big-name divorces we hear about are dramatic enough to lull us into believing that the wife often walks away with a small fortune, including the family home. It is not reality. Millions of women find themselves suddenly tasked with finding a safe home following a divorce. To make the job just a little tougher, the home in question needs to be within their now-tighter budget. 
If you are searching for a new home, remember to factor in any extras you will be expected to pay, including maintenance fees, homeowner association costs, and (potentially) higher utility bills. 
Unless you know the area well, check how safe the neighborhood is. If you have children, learn more about the school system, and make sure they can see themselves living there. 
The only thing worse than a broken heart is a broken heart coupled with financial problems that could have been avoided. Plan ahead, think it through, and protect your interests. 
These savings accounts are FDIC insured and could earn you 13x your bank
Many people are missing out on guaranteed returns as their money languishes in a big bank savings account earning next to no interest. Our picks of the best online savings accounts can earn you 13x the national average savings account rate. Click here to uncover the best-in-class picks that landed a spot on our shortlist of the best savings accounts for 2023.
Two of our top online savings account picks:
Advertisement

LendingClub High-Yield Savings

Discover Online Savings

Member FDIC.

Member FDIC.

5.00 stars

Our ratings are based on a 5 star scale. 5 stars equals Best. 4 stars equals Excellent. 3 stars equals Good. 2 stars equals Fair. 1 star equals Poor.

We want your money to work harder for you. Which is why our ratings are biased toward offers that deliver versatility while cutting out-of-pocket costs.
= Best
= Excellent
= Good
= Fair
= Poor


5.00 stars

Our ratings are based on a 5 star scale. 5 stars equals Best. 4 stars equals Excellent. 3 stars equals Good. 2 stars equals Fair. 1 star equals Poor.

We want your money to work harder for you. Which is why our ratings are biased toward offers that deliver versatility while cutting out-of-pocket costs.
= Best
= Excellent
= Good
= Fair
= Poor


APY: 4.25%

APY: 3.60%

Min. to earn APY: $0

Min. to earn APY: $0
We're firm believers in the Golden Rule, which is why editorial opinions are ours alone and have not been previously reviewed, approved, or endorsed by included advertisers. The Ascent does not cover all offers on the market. Editorial content from The Ascent is separate from The Motley Fool editorial content and is created by a different analyst team.