Couples Who Want Separate Bank Accounts May Want a Shared Credit Card
Having separate bank accounts allows you financial freedom -- and a shared credit card can make it easier to maintain them.
When you get married or get into a serious relationship, you'll have to decide how to handle your joint finances. While some couples opt to combine their accounts, many others prefer to keep things separate. 
There are some definite advantages to separate accounts, including a reduced risk of money fights or financial infidelity because each person has the freedom to handle their own finances in the way they like. But even when you maintain separate accounts, you'll almost assuredly have shared expenses -- especially if you have kids.
The good news is, there's an easy way to handle those shared expenses: getting a shared credit card.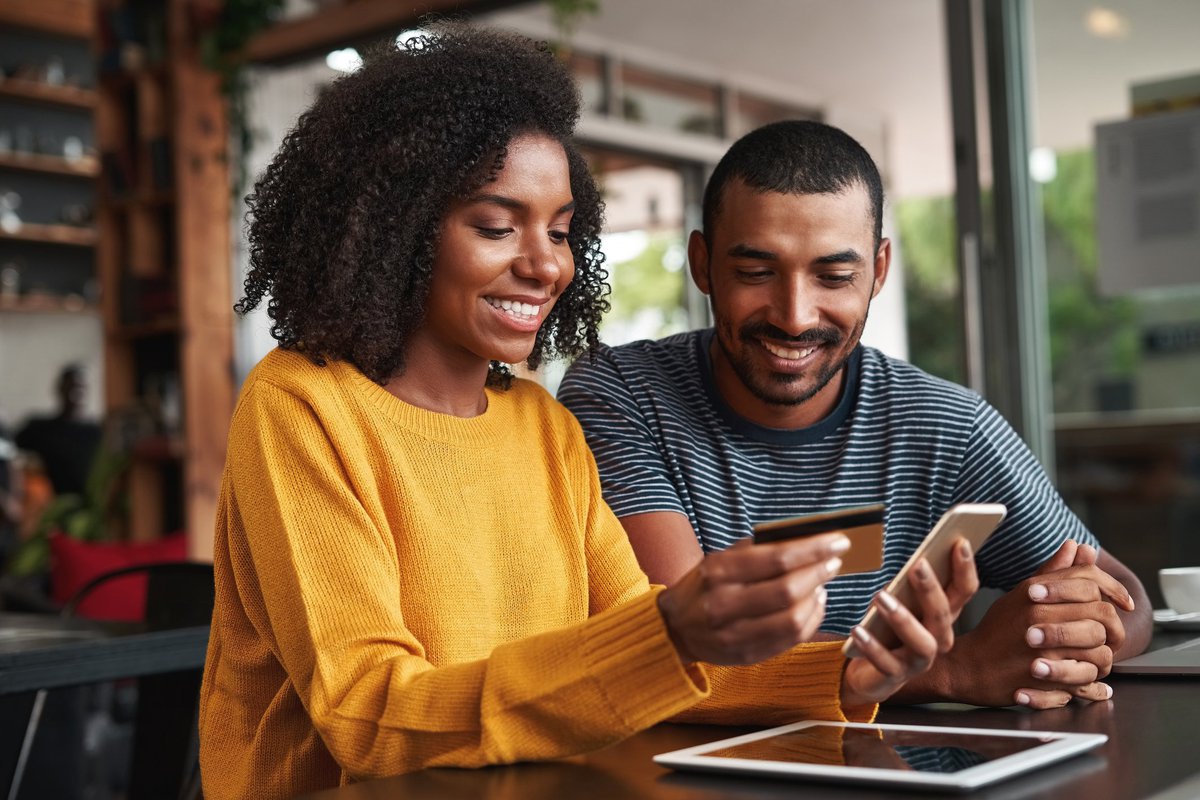 How a shared credit card can make it easier to maintain separate accounts
Since my husband and I got married eight years ago, we've maintained separate bank accounts. Initially this was kind of a hassle, as we split a lot of our expenses. We have joint mortgages, for example, and we obviously share the cost of groceries, dining out, and many other household expenses. Now we also have a baby, and we share the many costs associated with having a child. 
Having a shared credit card, however, proved to be a very easy solution. With a shared credit card, virtually all expenses that we split go right onto the card -- except those that can't, such as the mortgage. The only things that don't go on that joint card are individual expenses we keep separate, such as expenses associated with our businesses or if one of us wants to buy something expensive without clearing it with the other person first. 
Not only does this make sharing expenses easier -- no more having to keep track of who paid for what or constantly sending each other money -- but it also means that we earn tons of credit card rewards points.
How to handle the bills
When you put everything on a shared credit card, there are a few ways you can handle the bill. 
Initially we were splitting it 50/50 and each paying half. This worked for us because we both make a similar amount of money. If you have a big discrepancy in income, you could choose a different split, for example the spouse who makes more could pay 60% against 40% for the person who earns less. 
Since my husband and I also split our mortgage, though, we found an even easier solution. I pay the credit card bill each month and he pays the mortgage. That way, we don't have to transfer money to each other as often or write two separate checks for the mortgage or credit card. 
The mortgage comes to more than the credit card bill (we pay extra to our mortgage each month), so I just transfer the difference to his account in one simple transfer after the credit card bill has been paid.
Try a shared credit card to make managing joint expenses easier
If you're considering maintaining separate accounts -- or already do so -- and are looking for an easy way to share expenses, give a shared credit card a try. You can avoid the hassle of keeping track of joint expenses versus separate ones, which may just make managing your joint financial life a whole lot simpler.
Our credit card expert uses the card we reveal below, and it could earn you $1,148 (seriously)
As long as you pay them off each month, credit cards are a no-brainer for savvy Americans. They protect against fraud far better than debit cards, help raise your credit score, and can put hundreds (or thousands!) of dollars in rewards back in your pocket each year.
But with so many cards out there, you need to choose wisely. This top-rated card offers the ability to pay 0% interest on purchases until late 2021, has some of the most generous cash back rewards we've ever seen (up to 5%!), and somehow still sports a $0 annual fee.
That's why our expert – who has reviewed hundreds of cards – signed up for this one personally. Click here to get free access to our expert's top pick.
We're firm believers in the Golden Rule, which is why editorial opinions are ours alone and have not been previously reviewed, approved, or endorsed by included advertisers. The Ascent does not cover all offers on the market. Editorial content from The Ascent is separate from The Motley Fool editorial content and is created by a different analyst team.