3 Signs It's Time to Downsize Your Home
by Christy Bieber | Updated July 19, 2021 - First published on March 26, 2021
Many or all of the products here are from our partners that pay us a commission. It's how we make money. But our editorial integrity ensures our experts' opinions aren't influenced by compensation. Terms may apply to offers listed on this page.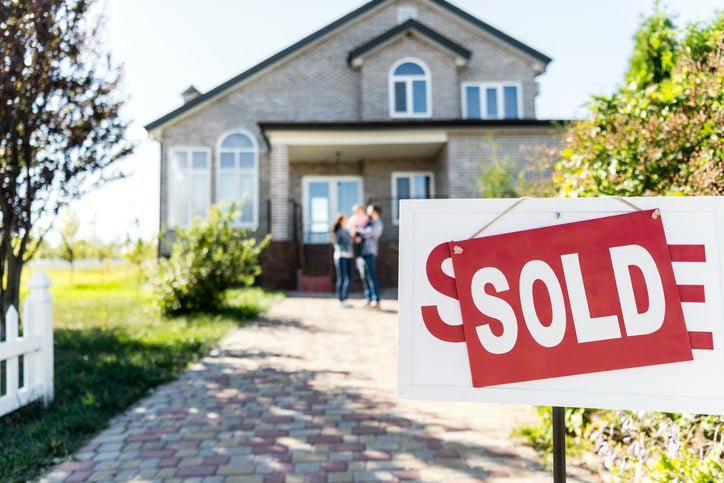 Watch out for these red flags that a move should be in your future.
Downsizing, or moving to a smaller and cheaper home, is something many people do at some point in their lives. And there are good reasons for that, as relocating can sometimes improve your financial and personal life.
Although making this move can have some big benefits, it can be difficult to decide when to pull the trigger and sell your current home. That's especially true if you have a lot of happy memories there.
To help you make the choice, watch for these three signs that downsizing may be the best course of action for you.
1. Your property taxes are getting too high
Property taxes are a fact of life when you own a home. Unlike your mortgage, which you should eventually pay off, you'll have to pay property taxes the entire time you live in your place.
Unfortunately, it's common for property taxes to increase every year, or at least most years. And this can sometimes push your home out of your budget. This is especially true if you stretched to buy it in the first place, you've had a cut to your wages, or you're a retiree living on a fixed income.
If your property taxes have become prohibitively expensive and you're struggling to make payments now or are worried about covering them in the future, moving to a less expensive home is probably your best move. The last thing you want is to end up with a tax lien on your property because you couldn't pay your taxes. And the higher the taxes go, the more difficult it can be to find a buyer.
Since property taxes are based on your home's value, downsizing to a smaller, cheaper place could bring these costs much more in line with your budget. And by dropping other home expenses by scaling down, you can free up more money to cover your tax obligations.
2. Your mortgage payments are interfering with other goals
Ideally, your total housing costs shouldn't exceed 30% of your income. And in a perfect world, they'd be well under that so you'd have spare money to accomplish other things, such as saving for retirement.
Unfortunately, there may be times when your mortgage is such a burden that it's all you can do to pay for it -- and using your money for other goals is a pipe dream. If you find yourself in this situation where you've essentially made yourself "house poor" by committing too much income to your mortgage, downsizing might be the right choice.
You can also look into refinancing your home loan to lower monthly payments. But be sure the savings comes from reducing your interest rate, rather than just stretching out your payoff timeline for a long time. If you simply make your payoff period longer to reduce your monthly payments, you'll increase the total interest paid over time and leave yourself in debt for many more years.
3. You can no longer maintain your current home
Finances are often the driving force behind downsizing, but there may be other issues that prompt a move too. If your current home is too large and you're having difficulty either covering the costs of maintenance and repairs or actually physically maintaining the space, downsizing is probably the best course of action.
This often happens as people get older. A large home means more space to clean, while a big lot means considerable outdoor work. If you've grown tired of all the effort your house takes, consider downsizing to a smaller space with less upkeep.
If any or all of these three signs apply to you, think about making a move sooner rather than later. You don't want to wait too long and end up regretting that your big, expensive house has made your other life goals harder to achieve.
The Ascent's Best Mortgage Lender of 2022
Mortgage rates are on the rise — and fast. But they're still relatively low by historical standards. So, if you want to take advantage of rates before they climb too high, you'll want to find a lender who can help you secure the best rate possible.
That is where Better Mortgage comes in.
You can get pre-approved in as little as 3 minutes, with no hard credit check, and lock your rate at any time. Another plus? They don't charge origination or lender fees (which can be as high as 2% of the loan amount for some lenders).
We're firm believers in the Golden Rule, which is why editorial opinions are ours alone and have not been previously reviewed, approved, or endorsed by included advertisers. The Ascent does not cover all offers on the market. Editorial content from The Ascent is separate from The Motley Fool editorial content and is created by a different analyst team.