4 Reasons a Seller May Reject Your Offer
by Christy Bieber | Updated July 19, 2021 - First published on June 15, 2021
Many or all of the products here are from our partners that pay us a commission. It's how we make money. But our editorial integrity ensures our experts' opinions aren't influenced by compensation. Terms may apply to offers listed on this page.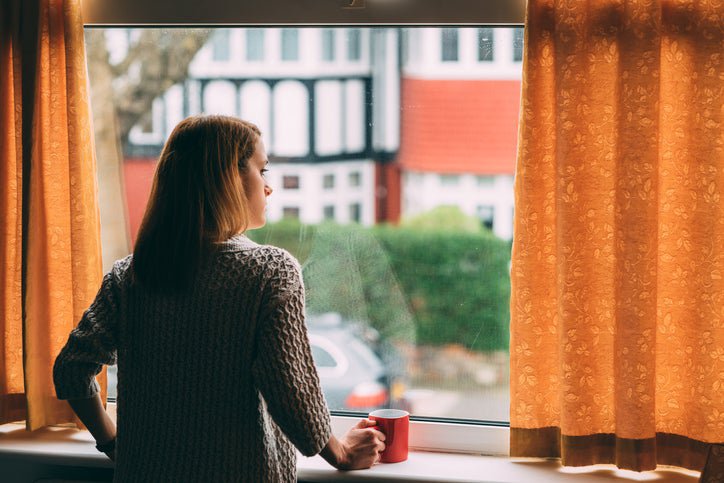 Avoid ending up with a rejected offer.
As a potential home buyer, when you make an offer on a house, the last thing you want is for your offer to be rejected. This would leave you back at square one looking for another home that you'd be happy to call your own.
Unfortunately, that's happening to many homebuyers, especially in today's competitive market. It's important to understand some of the common reasons why sellers might reject your offer so you can take smart steps going forward to maximize your chances of successfully purchasing a home.
Here are four of the most likely reasons why home sellers might say no once you submit an offer.
1. Your offer price is too low
A low offer price is one of the biggest reasons why sellers will reject a potential buyer's offer. This is especially true in a seller's market and when the inventory of available homes is low.
Most sellers are primarily concerned with getting top dollar for their home. If you come in with a lowball offer, even if you hope to negotiate, the seller may not want to get involved with you and might just pass you over for someone promising a sweeter deal.
Of course, the last thing you want is to pay too much, or to offer more than a home is actually worth. This could lead to needing a large mortgage. It could also put you at risk of potentially ending up with a loan for more than the property is worth. Or it could mean the house doesn't appraise for as much as you offered to buy it for, which could stop you from getting approved for a mortgage.
Your real estate agent should be able to help you decide how much to offer based on comparable sales and an assessment of the market in your area. If you don't have an agent, you can also research similar homes to see what they've sold for. This will help you determine the property's fair market value.
Be aware that the seller may counter with a higher number, even if you make an offer you think is fair. But don't let this deter you from offering an amount you think is reasonable because going in too low could kill the potential for a deal.
2. Your deposit isn't big enough
Your offer will typically include a clause specifying that you'll make a deposit within a few days of the offer being accepted. This is called an earnest money deposit, and it's important to sellers because they don't want to list their house as pending (essentially taking it off the market) unless the buyer is serious.
It's customary for an earnest money deposit to equal anywhere from 1% to 3% of the home's value. If you offer only a few hundred dollars or even a few thousand dollars on an expensive home then the seller may not believe you are serious. If that's the case, they won't want to take the risk of trying to move forward with selling the home to you.
3. You've included too many contingencies
You almost never want to just outright make an offer to buy a home without putting any conditions on the sale. Instead, your offer should include some contingencies, or requirements that must be met before you are required to follow through with the purchase.
At a minimum, you'll want a home inspection contingency that states you can have the property's condition assessed and back out of the sale if the inspector finds any serious issues. Without this contingency, you could be buying a heap of problems if you later uncover problems that require expensive repairs.
Also, you may want to make the purchase contingent upon a home appraisal as well as your ability to actually get a mortgage loan. Most sellers are used to these kinds of contingencies and hopefully won't balk at them.
But the more conditions you impose, the more likely it is that a seller will decide they really don't want to deal with you. For example, if you make an offer that's contingent on selling your current home before you buy, there's a very good chance the seller will reject it. They won't want their own transaction potentially derailed by problems with your current property.
4. Your chosen closing date isn't convenient
You will likely also include a date when you want the purchase to be official and the home's ownership to transfer to you. This is called a closing date.
However, if you make the closing date at a time that doesn't work for the seller, they may just reject your offer. For example, if you're extremely eager to move in because you've already sold your home, you might want the closing date to be in one week. If the seller feels they couldn't possibly move that quickly, they may just decide to reject the offer you've made.
On the other hand, if you can be flexible about closing on their schedule, they may be more willing to sell to you because doing so could make their transaction more convenient.
Ultimately, you want to try to make sure your offer to purchase is as attractive as possible to a home seller without compromising your own financial position. It's a tough balancing act, but with the right real estate agent and the right research, you can make it happen.
The Ascent's Best Mortgage Lender of 2022
Mortgage rates are at their highest level in years — and expected to keep rising. It is more important than ever to check your rates with multiple lenders to secure the best rate possible while minimizing fees. Even a small difference in your rate could shave hundreds off your monthly payment.
That is where Better Mortgage comes in.
You can get pre-approved in as little as 3 minutes, with no hard credit check, and lock your rate at any time. Another plus? They don't charge origination or lender fees (which can be as high as 2% of the loan amount for some lenders).
We're firm believers in the Golden Rule, which is why editorial opinions are ours alone and have not been previously reviewed, approved, or endorsed by included advertisers. The Ascent does not cover all offers on the market. Editorial content from The Ascent is separate from The Motley Fool editorial content and is created by a different analyst team.