A Refinancing Checklist Every Homeowner Should Complete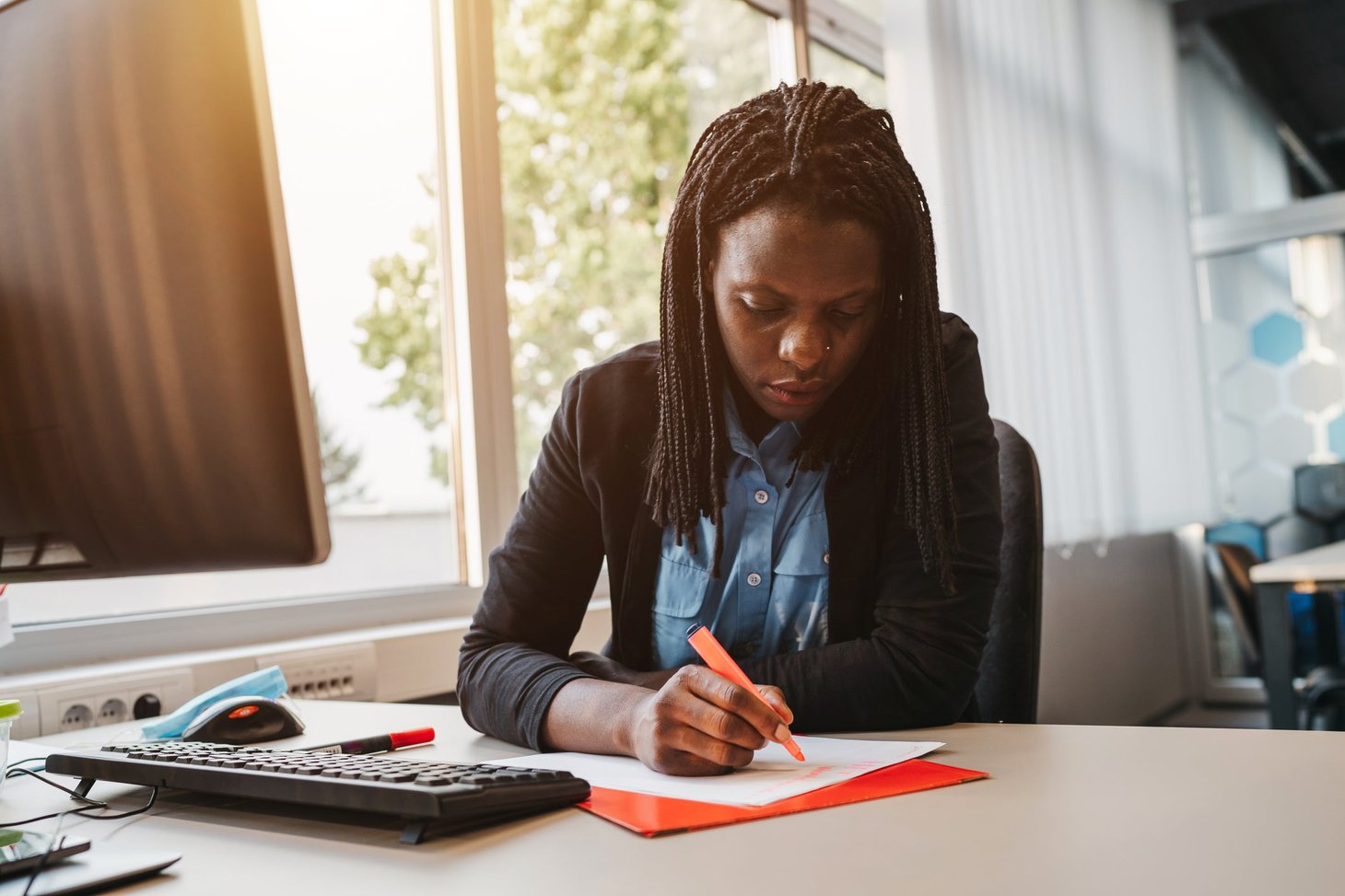 Many or all of the products here are from our partners that compensate us. It's how we make money. But our editorial integrity ensures our experts' opinions aren't influenced by compensation. Terms may apply to offers listed on this page.
Don't refinance until you've checked these steps off your to-do list.
Refinancing a home can help property owners reduce the cost of their mortgage. It's a pretty simple process. Homeowners who already have a mortgage will apply for a new refinance loan, either from their current lender or a different one. If approved, they'll use the loan proceeds to repay their old loan. They'll then begin repaying the new mortgage debt, which hopefully has better loan terms.
But, while the process can be straightforward, there are still a lot of steps involved to do it right. In fact, if you're thinking about refinancing, you'll want to make sure to do each of the following steps to ensure you get the right home loan for you.
1. Check your credit report and score
Your credit score will determine if you qualify for a refinance loan. It will also determine what rate you're offered -- and how much you can save on your current home loan.
When you get a copy of your credit report and score, make sure there are no errors on your report that could cause your score to be lower than it should be. If you see your score isn't very high and there's no inaccurate info on your credit report, you can also work on taking steps to raise your score, such as paying down debt.
2. Pay down other debt
Speaking of repaying debt, it's a good idea to pay off (or at least pay down) as many other loans as you can before applying for a refinance loan.
That's because lenders will decide if you'll be approved for a refinance loan based on your debt-to-income ratio (DTI). That's the monthly debt payments you have relative to earnings. A lower DTI means you'll have an easier chance of getting approved and more lenders will be willing to offer you a competitive mortgage refinance rate.
3. Estimate your home's value
When you got your initial mortgage, chances are good you were only allowed to borrow a specific percentage of the home's value. Similar rules apply for refinancing. Lenders want to make sure not only that your home isn't worth more than your loan amount but also that you've got some equity in the house to reduce their risk.
Typically, lenders won't allow you to get a refinance loan for more than 80% to 90% of your home's current value, although there are exceptions. While your lender will likely require a professional appraisal (which costs money), you can get an idea of whether your home will appraise for enough by looking at what similar properties have recently sold for.
4. Decide on your goals for the loan
Next, you'll need to consider your reasons for refinancing. Here are some questions to consider:
Do you want to get equity out of your house? In this case, you'd need a cash-out refinance loan.
Are you hoping to drop your payments as much as possible? If so, you may want a refinance loan with a longer payoff timeline since this will mean paying less each month.
Do you want to lower your total borrowing costs as much as you can? To do this, prioritize loans with low rates and short payoff times. Although these will come with higher monthly payments, they save you money in the long run.
Deciding what you hope to accomplish will guide you toward which kind of mortgage loan is right for you.
5. Choose your loan type
Once you know what you want to achieve, decide if you want a cash-out refinance loan, a 30-year refinance loan, or a 15-year refinance loan. You'll want to know this so you can comparison shop for the right type of mortgage refinance loan.
6. Shop around for lenders
Next, you'll need to get refinance loan quotes from several lenders. Aim for at least three to five quotes to make sure you are being offered the most affordable refinance rate. That's because rates can vary dramatically from one lender to another.
7. Compare interest rates and closing costs
After getting several quotes, pick which lender is right for you. Consider the big picture including interest rate, fees, and upfront closing costs.
You'll also want to be sure you're saving enough to justify your closing costs. If your closing costs are $2,000 and you're saving $15 per month on your payment, it would take you 133 months -- about 11 years -- to break even on those costs. If you plan to move prior to that, refinancing probably wouldn't be the right move since you'd end up losing money on the closing costs.
Apply for a loan
Finally, once you've completed the steps on this checklist, including picking a lender offering a good rate and terms, it's time to apply for a loan and complete the process of refinancing your mortgage. Once approved, you'll pay off your old loan and start paying your new lender.
The process may seem like a hassle, but it's well worth it if you can reduce your mortgage costs and make payoff easier. Just make sure you don't skip any steps so you can maximize the chances you get the right mortgage refinance loan for you.
We're firm believers in the Golden Rule, which is why editorial opinions are ours alone and have not been previously reviewed, approved, or endorsed by included advertisers. The Ascent does not cover all offers on the market. Editorial content from The Ascent is separate from The Motley Fool editorial content and is created by a different analyst team.