Don't Buy Into These Common Mortgage Myths
by Christy Bieber | Updated July 19, 2021 - First published on April 29, 2021
Many or all of the products here are from our partners that pay us a commission. It's how we make money. But our editorial integrity ensures our experts' opinions aren't influenced by compensation. Terms may apply to offers listed on this page.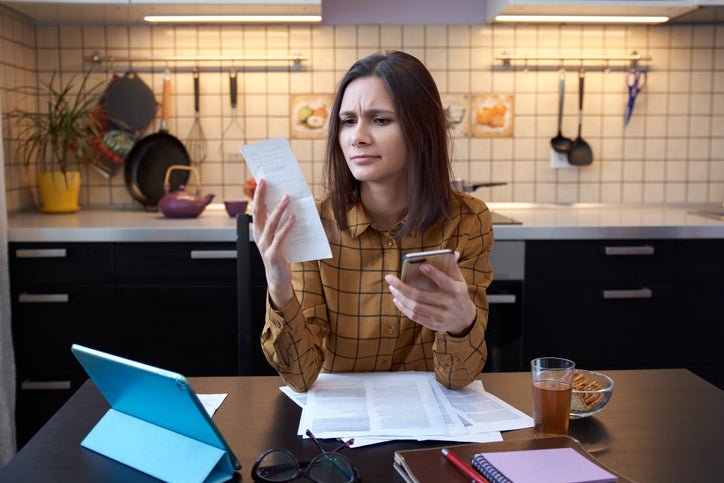 Don't let these misconceptions prevent you from getting a mortgage.
Finding the right mortgage is extremely important. But many people have some misconceptions about whether they can qualify for a mortgage, as well as on what to look for when shopping for a mortgage lender. If you buy into these mistaken beliefs, you might not end up with the best loan -- it could even prevent you from trying to get a mortgage at all. To help you avoid that fate, here's the truth about three common mortgage myths.
1. You must have perfect credit
Lenders will look at your credit score when deciding if you qualify for a home loan. And a high score is essential to help you get the best rate.
But you don't need a perfect score. In fact, if your score is above 700, you can probably get a pretty good or even excellent rate (especially as mortgage rates are currently low by historical standards).
If your score is well below 700, you don't need to let imperfect credit hold you back from buying a home -- if you have all of your other financial ducks in a row. It's possible to find affordable government-backed loans (and some conventional loans) with a much lower score.
In fact, some government-backed loans have no minimum credit requirements at all. And many people can get an FHA home loan with a credit score as low as 500 with a 10% down payment.
These government-backed loans have upfront fees, so they may cost a little more than a conventional loan. But they provide the chance to borrow at a very affordable rate. And paying the extra costs associated with them may be worth it so you can buy a home.
2. You must have a 20% down payment
Most mortgage lenders require at least some down payment. And 20% is definitely ideal, because you can avoid paying for mortgage insurance. (You're responsible for paying for this insurance when you make a down payment smaller than 20% in order to protect the lender from foreclosure-related losses.)
A 20% down payment can also help you qualify for a better rate, since lenders consider a loan less risky when an owner has more skin in the game.
But the reality is, many people who buy homes do not have 20% down payments. And waiting until you save up so much could mean missing out on good buying opportunities or perhaps not ever being able to afford a home in your chosen area.
If you have some money to put down, can find an affordable property, and can easily make your monthly payments, you shouldn't let the lack of a large down payment hold you back from achieving your homeownership dreams.
3. The lender offering the lowest rate always has the best deal
Finally, when shopping around for loans, it's common to look for the lowest interest rate. But don't stop there and assume that just because a lender is quoting you a low rate that it's the cheapest option.
You have to look at the big picture, including origination fees, mortgage insurance costs, and whether you're required to pay mortgage points (which let you reduce your interest rate by paying in money upfront). If one lender offers you a slightly lower rate than the other, but you have to pay points and a larger origination fee, that loan may end up being more expensive in the long run.
You also have to consider whether the mortgage is fixed or adjustable. Adjustable-rate mortgages (ARMs) may charge you a lower starting rate, but that rate can adjust over time while a fixed rate can't. You take a big risk that your rate and payment will go up, so an ARM may not be the best deal even if it appears to be on the surface.
Understanding the truth about mortgage types and loan requirements can help you to make the best choice about borrowing for your home. Now that these myths have been debunked, you can decide what's right for your needs.
The Ascent's Best Mortgage Lender of 2022
Mortgage rates are on the rise — and fast. But they're still relatively low by historical standards. So, if you want to take advantage of rates before they climb too high, you'll want to find a lender who can help you secure the best rate possible.
That is where Better Mortgage comes in.
You can get pre-approved in as little as 3 minutes, with no hard credit check, and lock your rate at any time. Another plus? They don't charge origination or lender fees (which can be as high as 2% of the loan amount for some lenders).
We're firm believers in the Golden Rule, which is why editorial opinions are ours alone and have not been previously reviewed, approved, or endorsed by included advertisers. The Ascent does not cover all offers on the market. Editorial content from The Ascent is separate from The Motley Fool editorial content and is created by a different analyst team.