2 Big Differences Between Personal Loans and Payday Loans
by Christy Bieber | Updated July 5, 2022 - First published on June 3, 2021
Many or all of the products here are from our partners that pay us a commission. It's how we make money. But our editorial integrity ensures our experts' opinions aren't influenced by compensation. Terms may apply to offers listed on this page.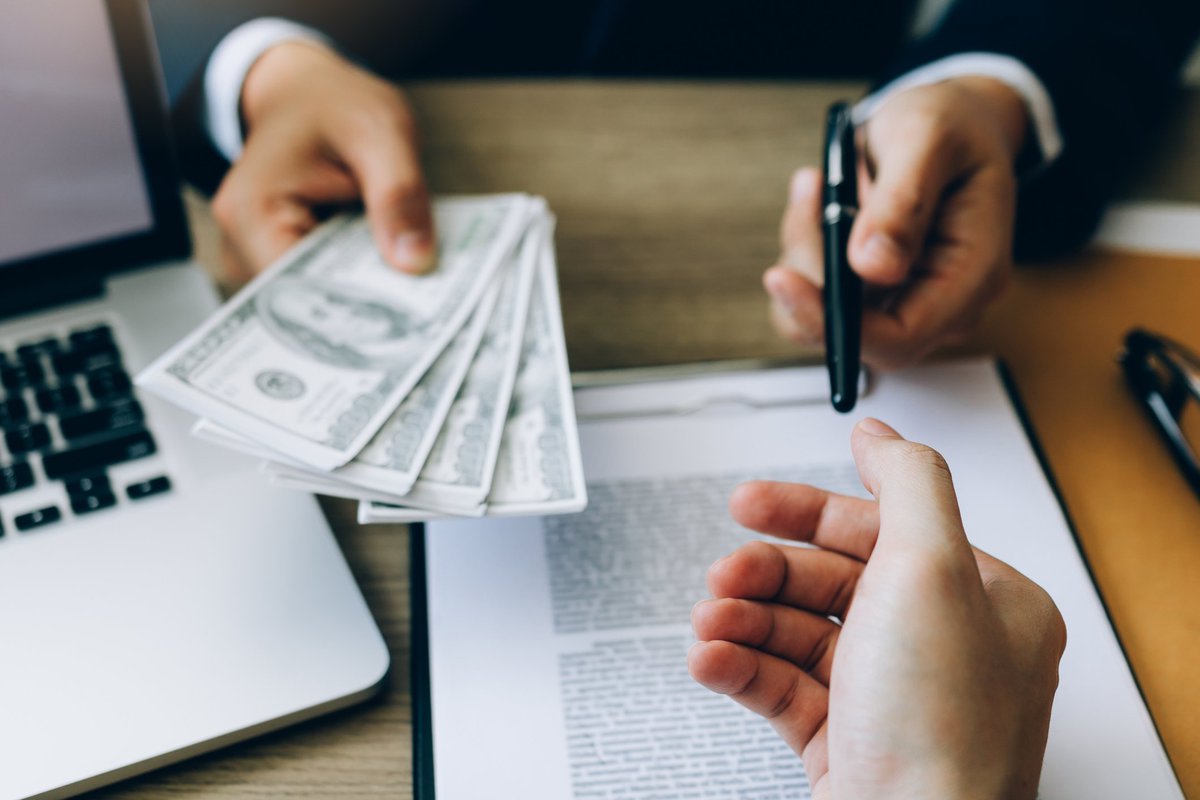 Payday loans and personal loans are very different financial products.
When you need to borrow money, you have a few different options for taking out a loan.
Personal loans can be an affordable option, and there are a lot of times when it makes sense to take on this type of debt. Payday loans, on the other hand, are almost always very expensive and should be avoided whenever possible.
The two key differences between personal loans and payday loans are borrowing costs and payoff time.
Here's why those differences matter.
1. Borrowing costs
Payday loans are significantly more expensive than personal loans under virtually all circumstances.
When you take out a payday loan, you typically pay an upfront fee that might be as much as $10 to $30 for each $100 you borrow. So, if you borrow $100, you might end up owing $110 or $130 immediately upon taking out the loan. This may not sound like a lot, but as the Consumer Financial Protection Bureau explains, it actually amounts to an effective annual percentage rate (APR) of 400% or more.
Personal loans, on the other hand, often don't come with any upfront fees. And if you are charged an application or origination fee, it's usually a very small percentage of your loan's value. Instead of paying an upfront fee, you'll pay interest over time as you borrow.
Personal loan rates can vary considerably but are typically between 10% and 28% depending on your financial credentials. In some cases, it's possible to get a much better rate than that.
But, in general, the fees and effective interest rate you'll be charged on a personal loan will be well below what a payday lender will charge you.
2. Payoff time
Payoff time is another huge difference between personal and payday loans.
When you take out a personal loan, it's common to have over a year to make your payments. In some cases, you might have as long as a decade or more depending on the amount borrowed and the lender you work with. Because you pay off your borrowed money over a long period, each monthly payment should ideally be affordable and you should be able to work the payments into your budget.
A payday loan, on the other hand, is expressly designed to be a short-term loan. You'll usually only have around two weeks to repay the entire amount borrowed, including the fee that you owe. And that's a huge problem because it means that you'll have to come up with a large lump sum in a very short time.
Most people who take out payday loans do so because they have an immediate need for cash. Unfortunately, if you find yourself in a tough financial situation that requires taking a payday loan, it's unlikely that your finances would have dramatically improved within the two-week period you have to get ready for payback.
The result is that many people can't pay off the full amount of their payday loan once they get their paycheck. This leads to more borrowing and more fees -- which can result in a debt spiral. That's where your future paycheck -- instead of going to your bank account -- is always promised to a payday lender, which then prompts you to take another payday loan to cover your expenses since your check is gone before you earn it.
Because payday loans have serious downsides in terms of both payoff time and cost compared with personal loans, always aim for a personal loan over a payday loan if you can. And be sure to read the fine print of any lender you're working with and confirm you know both the costs you'll pay for your loan as well as the time you have for becoming debt free.
The Ascent's best personal loans for 2022
Our team of independent experts pored over the fine print to find the select personal loans that offer competitive rates and low fees. Get started by reviewing The Ascent's best personal loans for 2022.
We're firm believers in the Golden Rule, which is why editorial opinions are ours alone and have not been previously reviewed, approved, or endorsed by included advertisers. The Ascent does not cover all offers on the market. Editorial content from The Ascent is separate from The Motley Fool editorial content and is created by a different analyst team.