What Is a Lead Investor and Why Do You Need One?
by Mike Price | Updated Aug. 5, 2022 - First published on May 18, 2022
Many or all of the products here are from our partners that pay us a commission. It's how we make money. But our editorial integrity ensures our experts' opinions aren't influenced by compensation. Terms may apply to offers listed on this page.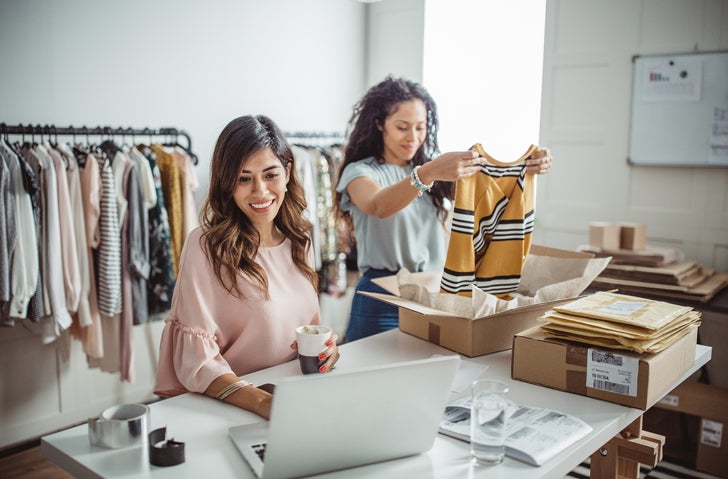 To raise big money, you'll need a lead investor. We'll explain what lead investors do and how you can land one with these five strategies.
Many entrepreneurs think they'll secure a venture capital (VC) relationship early on and be able to raise most of the money they need from that one fund if they keep growing.
This is only partially true. You do need to secure a good relationship with a VC that will last through multiple funding rounds, but this VC will be your lead investor, but not your exclusive one. Most funding rounds have several investors glomming onto them to get their share of the upside in the investment.
Read on to learn what a lead investor does and how to find one to advocate for your company.
Overview: What is a lead investor?
The lead investor is the head honcho of the investor side of negotiations. They work with you to determine pre-money valuation and spearhead the raising of the round.
What is the role of a lead investor?
The lead investor's primary duties include the following.
1. Invest the most money
There may be a few instances where the lead investor does not invest the most in the round, but they usually invest from 30% to 80% of the money. In angel rounds, they may invest 100%.
They do most of the work and, usually, discovered the investment, so they get to make the most money on it.
If they don't invest the most, maybe they are an industry expert but can't swing that kind of dough, or their fund has hit their maximum exposure to the company in an earlier round.
2. Recruit other investors
The hard work in finding a VC is finding your lead investor. Once you find a good one, they can usually help find other investors to fill the round. Good ones will have plenty of experience leading VC rounds and a wide network to exploit to fill your coffers.
This work is typically done gratis -- again the investor will make their money by having a big fat stake in your business and getting carried interest on it.
3. Do the dirty work
The lead investor sets the terms for the deal. You work with them on the term sheet and decide how much money to raise and what the post-money valuation will be.
Most investors who come on from then on will agree to those terms.
4. Consult on the business
Lead investors will almost always get a seat on the board and be experts in your business. They probably won't consult the way a traditional consulting firm does, but they should be available to give advice on strategy, build financial projections, and come up with investment leads for your new cash.
Some of the most successful venture capitalists got rich founding and selling their own business and needed something to do with the money. They understand how to run a startup and how raising money works from both perspectives.
5 strategies to find a lead investor
Here are five things to keep in mind when searching for your lead investor.
1. Make sure you're talking to an Alpha
I worked for a VC in college mostly run by students. We had eight figures in assets under management (AUM) and a few professionals, but the write-ups and due diligence were done by the students. We would never have been a lead investor.
Most of the work we did was to research that big corporate venture capitalists farmed out to us. We predicted market size and surveyed potential customers for their portfolio companies. In exchange, we got to tag along on the next big investment they made as a lead investor.
When you're talking to a potential lead investor, determine their experience in that role. It may be OK if they have none, if they have experience running a business and raising capital on their own. But you don't want to get stuck with a beta who other funds won't take seriously.
2. Look within your industry
You want your lead investor to be an expert in your business. Confirming this will take time and meetings, but it's critical you choose someone expert in your industry. Make sure they know what business metrics matter for your business and who your target market is.
Look at who the lead investors were for the companies that inspire you or for the founders of the companies that came before yours with good exits.
3. Networking
Networking is the bane of my existence. In college I ran the finance club, finished two majors, and had a good job the whole time. The great job I networked my way to with that experience? Working the stockroom at Target for 22 hours per week.
There's something about eating plastic chicken, having to tone down my jokes, and leaving the house, ever, that I just can't get into. Luckily for me, I am an accountant, so talking to people is rarely part of my job description.
Unfortunately for you, networking might be 50% of your entire job as a founder. You have to woo clients and new talent and make endless pitches to investors.
4. Cold call
If networking were the obese, spoiled firstborn in the family, cold calling would be the adopted son with the unruly hair, forced to live in a cupboard under the stairs.
It's significantly harder to talk to, much less sell to, people you don't know. You don't know their values, their prior knowledge, or if they have the faintest desire to talk to you.
All you can do is get your elevator pitch down and try to do something for them first.
5. Have your pitch down
You can network and cold call and target industry leaders, but if you get your chance and blow it, you'll have to start over.
You should have at least three pitches:
Elevator pitch: So-named because you should be able to get through the entire pitch in one elevator trip. Take time on this one and practice it in the mirror, you'll be using it the most.
Airport shuttle pitch: I just made up the name for this one. If the elevator pitch goes well, you may get to keep talking. You don't want to get stuck once you're done with the rehearsed portion.
Pitch deck: This is the slideshow you'll present to investors. Work with your lead on this and make sure you can present it in your sleep.
Lead the way
If you need to raise a ton of money to grow your business into the millions or even billions in market value, you will need a lead investor. Spend time finding one, and don't go for the first random who will open their wallet.
Expert-picked business credit cards with rich rewards and perks
Cash back, travel rewards, 0% intro APR financing: all of these can be great credit card perks for business owners. But how do you find the right business credit card for you? There are tons of offers on the market today, and sifting through them to find the right one can be a big hassle. So we've done the hard work for you.
Get started with one of our top business credit card picks of 2022 today.
We're firm believers in the Golden Rule, which is why editorial opinions are ours alone and have not been previously reviewed, approved, or endorsed by included advertisers. The Ascent does not cover all offers on the market. Editorial content from The Ascent is separate from The Motley Fool editorial content and is created by a different analyst team.
Discover Financial Services is an advertising partner of The Ascent, a Motley Fool company.
Mike Price
has positions in Target. The Motley Fool has positions in and recommends Target. The Motley Fool recommends Discover Financial Services. The Motley Fool has a
disclosure policy
.