The 6 Top HR Best Practices for Your Small Business
Many or all of the products here are from our partners that pay us a commission. It's how we make money. But our editorial integrity ensures our experts' opinions aren't influenced by compensation. Terms may apply to offers listed on this page.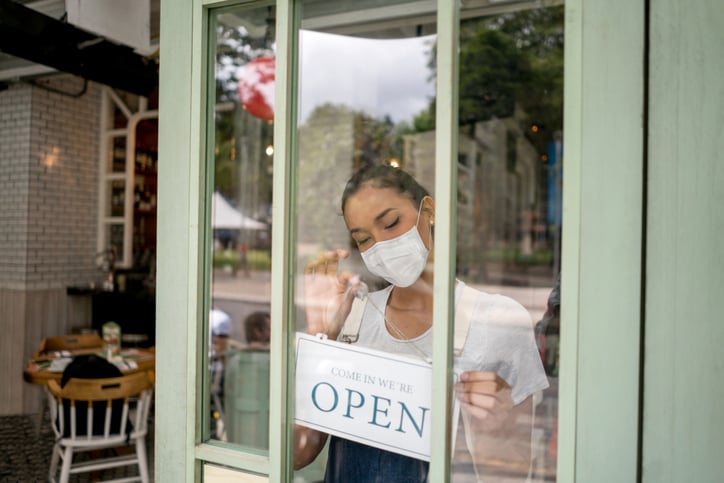 It's important to think about strategy and day-to-day operations with human resource management. Find out how you can implement HR best practices to meet your organizational goals.
The world of work is changing. Big-time change. With an upswing in remote working, and the rise in the gig economy and freelance workers, HR departments have to change to meet these new conditions.
Human resource management professionals need to keep up with the times or risk losing talented employees to their competitors who have kept up.
To help you do that, we've put together a list of HR best practices for small businesses that can also be used by any size company to achieve your organizational goals every year.
Here are 6 of the HR best practices and techniques you can use:
Overview: What are human resources practices?
HR best practices are overarching human resources techniques and strategies that can be applied to any business, no matter the industry or size.
Saying that, you don't have to adopt each of the human resource best practices out there, but pay attention to those that align with your business and will lead to your success.
HR practices vs. HR activities: What's the difference?
While they may sound like they describe the same thing, HR practices and HR activities are different, and here's how. HR practices refer to strategic human resources processes, such as creating a staffing plan, ongoing performance evaluations, and implementing workforce analytics.
HR activities refer to day-to-day HR functions, such as payroll, time and attendance, and shift planning.
6 HR best practices to achieve organizational goals every year
Here is our list of the six HR best practices that can help you streamline your processes, focus on what's important, and boost company performance.
Practice 1: Eliminate bias in the recruitment process
It's impossible to eliminate bias, but aim to stamp this out as much as possible during the talent acquisition process, so you can reap the many benefits of having a diverse workforce.
And don't believe that bias only emerges during face-to-face interviews. It can creep into every stage of the full-cycle recruiting process, whether it's creating a job ad, screening candidates, or coming up with questions for assessments.
Tips for eliminating bias in the recruitment process
Assessing whether someone is the right fit for your company is difficult. Here are ways you can run a more fair and inclusive hiring process.
Put together a diverse hiring team: Include people from different departments with different skill sets and different backgrounds. They can give extra insight into candidates and the process in general.
Automate the process: Modern applicant tracking systems have features that can help you reduce bias. Workable provides editable templates to help you create more inclusive job ads. Its AI-powered Auto-Suggest feature searches public online profiles to find candidates based solely on skills and requirements and no other factors.
Practice 2: Prioritize talent and performance management
Implement a performance and talent management program that supports development rather than undermines it. You and your employees should get together to collaboratively set goals and performance metrics.
These should be attainable, align with your company's overall goals, and be in areas that the employee is interested in, so you can encourage them to meet these objectives.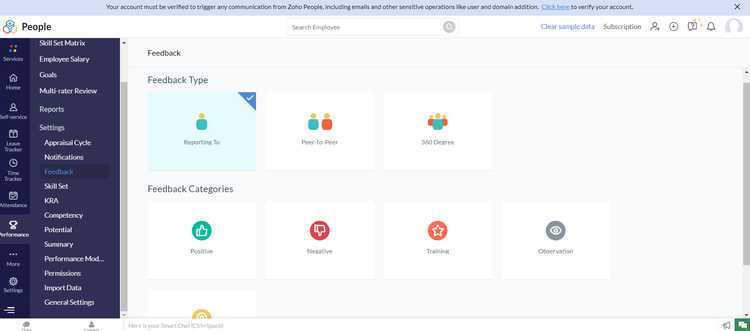 Tips for prioritizing talent and performance management
Talent and performance management helps you retain your best employees, and it also delivers better company performance. These tips can help you implement the best processes.
Understand motivation: Employees need incentives to perform at their best, but what incentives do your staff want? Is it something as simple as recognition in the company newsletter or intranet? Or is it more days working from home? Or a better benefits plan?
Give continuous feedback: Don't hold performance management meetings once a year. Give regular feedback. It doesn't have to be time-consuming, especially if you use HR software that can help you manage the process. Zoho People provides five built-in feedback categories -- positive, negative, training, observation, and rewards -- and you can customize these further to fit your business.
Practice 3: Invest heavily in learning and development
Many companies still see training as a cost center and don't recognize the value it adds to their business. Your workers want to learn new things and develop their skills so they can move forward in their careers.
Training will boost employee satisfaction and reduce your turnover rate. It's also a great way to make sure you have the skills to help your business grow and develop into the future.
Tips for investing heavily in learning and development
It's much less expensive to train current employees than it is the go through recruiting a new worker, especially for in-demand skills. Here's what you need to do to make that happen.
Tie training to company goals: if you develop a new product, say an artificial intelligence-based small business recruiting software, it's going to be impossible without necessary technical skills. That's why you need to focus on the skills that your company needs to execute its strategic human resource planning objectives.
Measure your success: Spend training dollars wisely. Be sure they're producing a solid return on investment (ROI). Establish and track HR metrics that can help you find out how your training's contributing to your business, or what changes you need to make to optimize its performance.
Practice 4: Proactively address HR compliance issues
It's difficult to keep up with ever-changing regulations, especially if your business operates across different states and countries, while you juggle with the rest of your responsibilities.
But doing so is one of the most important parts of strategic human resource management. The penalties for not being compliant are severe -- and costly.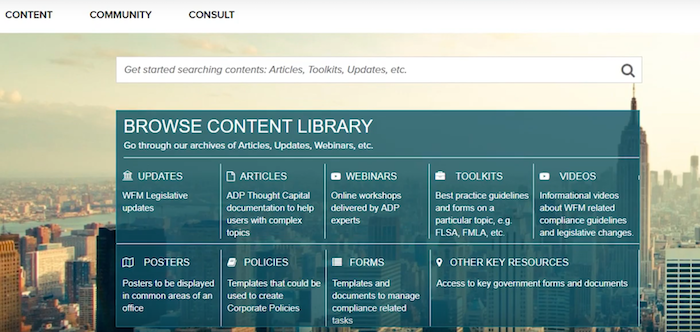 .
Tips for proactively addressing HR compliance issues
It's better to get ahead of compliance issues, rather than having to work out what to do when you fail to meet regulations. These tips will help.
Assign a point person: You need a point person to stay on top of regulations and changes. And give them time to do it, rather than expecting them to take on this complex task on top of their other work.
Seek help from your HR software vendor: Your point person doesn't have to do it alone. They should seek advice from expert HR software vendors to make sure they are up to date with the impact of different regulations. ADP Workforce Now can help you stay compliant by providing a library of documents, templates, toolkits, and advice on staying up to date with changes, and what actions you need to take.
Practice 5: Compensate your workers fairly and transparently
The term fairly may be open to interpretation, transparency isn't. Stop being secretive about compensation and talk about it openly. This creates a much better workplace environment, helps create a relationship of trust, and boosts employee morale.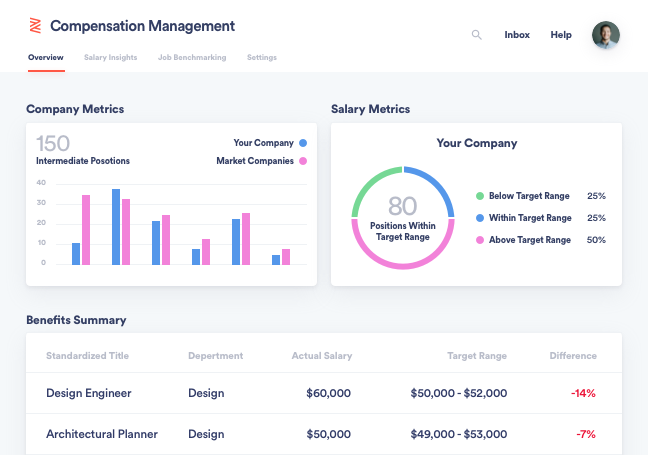 Tips for compensating workers fairly and transparently
Many businesses run on tight margins, but your people are your number one asset and you need to invest in paying them what they're worth.
Include incentives: Compensation doesn't have to be just the amount in the monthly paycheck. By adding other benefits such as flexible working, work-from-home days, a summer schedule, and access to training, you provide creative incentives for your employees to stay with your company.
Benchmark your competitors and the industry: Are you matching your competitors and the industry? If you're not, you'll see your talent dribble away. HR software Zenefits includes compensation management functionality that shows where you are lagging compared to other companies and the industry.
Practice 6: Conduct offboarding with care
It doesn't matter why an employee is leaving, always act professionally and compassionately. Their exit may have nothing to do with you, and they are relocating to another state for family reasons. Maybe they hate their manager, or they don't feel appreciated.
Maybe you're terminating their employment because they consistently didn't meet your performance measures. Whatever the reason, try to show empathy.
Tips for conducting offboarding with care
In an ideal scenario, you could resolve any issues and stop your employees from leaving, but that's not always possible. Here's what to do when an employee has decided to quit.
Conduct an exit interview: You can learn a lot from employees who are leaving, and their feedback can help you improve your company, which will improve your employee retention rate.
Take care of the admin in advance: Don't bombard your workers with tons of things to do on their last day, such as signing their termination letter. Start the offboarding process in advance and let them enjoy saying goodbye.
Test and measure everything
These are our picks of the top HR best practices, but you need to make them fit with your organization. Make sure they align with company goals, they're achievable with your level or resource and experience, and they positively affect every aspect of your business.
Start with one or two, instead of jumping in headfirst and changing everything at once. And make sure you are tracking metrics specific to each HR best practice so you can test if they work for your business.
Expert-picked business credit cards with rich rewards and perks
Cash back, travel rewards, 0% intro APR financing: all of these can be great credit card perks for business owners. But how do you find the right business credit card for you? There are tons of offers on the market today, and sifting through them to find the right one can be a big hassle. So we've done the hard work for you.
Get started with one of our top business credit card picks of 2022 today.
We're firm believers in the Golden Rule, which is why editorial opinions are ours alone and have not been previously reviewed, approved, or endorsed by included advertisers. The Ascent does not cover all offers on the market. Editorial content from The Ascent is separate from The Motley Fool editorial content and is created by a different analyst team.
The Motley Fool has no position in any of the stocks mentioned. The Motley Fool has a
disclosure policy
.