People Management Skills: How to Be a Great Leader
Many or all of the products here are from our partners that pay us a commission. It's how we make money. But our editorial integrity ensures our experts' opinions aren't influenced by compensation. Terms may apply to offers listed on this page.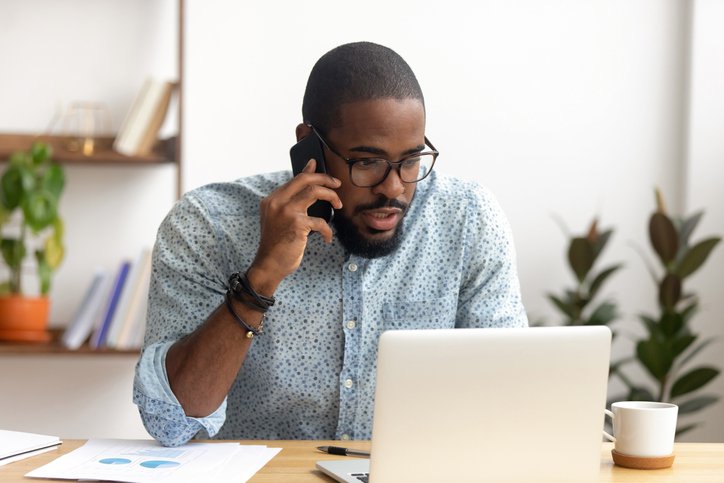 People management is about more than following procedures and meeting goals. In this article, you can learn how to be a leader who inspires and motivates their team to achieve great things.
If you want to manage people you need to be a leader. But being a leader is different from being a manager. A manager is focused on doing things the right way by following the procedures and processes to the letter. A manager is normally reactive, takes a short-term view, and wants immediate results. They care most about productivity and getting things done as quickly as possible.
In contrast, a leader has a long-term vision for the business or department. They aim to inspire and motivate their employees while helping them grow and develop their skills. A leader thinks out of the box, trying to find new ways to do things and challenging the status quo.
If you want to be a leader, not a manager, check out our people management tips below.
Overview: What is people management?
Not everyone is cut out to manage people. You can be outstanding at your job, extremely knowledgeable and competent, but lack the right temperament or skills to work in people management.
Here are some of the main responsibilities you'll have managing people:
Hiring workers
Evaluating staffing needs
Managing performance
Assessing training needs
Assigning tasks
Firing employees
Liaising with other managers
Recruiting and managing contract employees and freelancers
If these sound like tasks you can handle, you now need to know about the skills you need to effectively manage staff.
People management skills business leaders should have
Having good knowledge of human capital management and business development as a whole, along with an understanding of the work your employees are doing, is important for effective people management, but you also need soft skills if you want to get the most out of your workers.
1. Good communication skills
Communication is the bedrock of running a successful business, and good written and verbal communication skills are key if you want to be effective at managing people at work. You need to be able to instruct people to carry out tasks, as well as get others to listen to your ideas, and ensure everyone is clear on what you said.
But communication is a two-way street. It involves listening as well as talking. If you want to get the best out of your workforce, you should take note of their ideas, issues, and thoughts. This feedback is an important part of effective people management.
Tip: Seek feedback from other leaders and colleagues with people management experience. Find out what they do, what has worked, and why it has worked. Try out different techniques and see what resonates most with your staff.
2. Empathy
To get the best out of your employees, you need to support them through the bad times as well as the good. For example, if someone close to one of your staff has passed away, and they need to ask for bereavement leave, you need to be empathetic, understand what they are going through, and respond appropriately.
Tip: Make sure you have processes in place to deal with issues such as bereavement. Ideally, document them in your employee handbook. This lets you focus on providing a sympathetic ear rather than worrying about the logistics of agreeing on leave.
3. Flexibility
It's important to document processes in your employee handbook and to try to follow them wherever possible, as that's the best way to create a fair and equal working environment.
However, in business, you have to expect the unexpected. Not everything goes to plan, and it's impossible to prepare for and document every eventuality. Sometimes you will need to be more flexible and deviate from your normal operating procedures.
Tip: Put everything in writing so you can explain why you are making certain decisions and to make sure you have a paper trail in case there is a problem later on. Good communication is also key to being flexible as you need to be able to use the proper language and channels to explain your decision.
4. Relationship builder
Not everyone will like you all of the time, as making difficult, unpopular decisions is an important part of people management in the workplace. But you do need to build relationships with your staff so you can get the best out of them.
Show that you are interested in them, ask questions, find out what they want from their role in life. Listen and show a genuine interest, and look at things from their perspective. This will allow you to adapt your management style to suit the unique needs of your workforce.
Tip: Show your employees that you care about what they think by sending anonymous surveys and asking for suggestions on areas of improvement for managers. HR software like Workday lets you create surveys and then analyze the results to easily spot trends.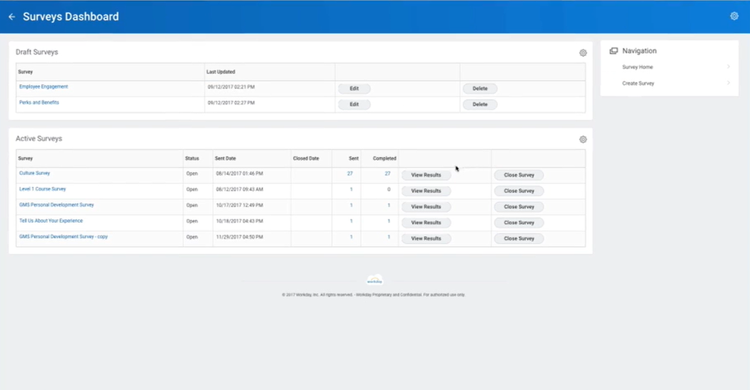 5. Recognition-focused
Managing performance is a key part of being a leader, as you strive to get the best from your employees, driving up productivity and encouraging innovation. But it's only half of the equation. You need to make sure you recognize and reward your employees when they meet their goals. This could be through monetary recognition or verbal or written feedback.
Tip: If you want to be able to recognize good work, you need to be regularly checking in with your employees on how they are performing. HR software like Zenefits helps you get this process started by providing templates for creating goals and running performance reviews on an individual, team, and company level.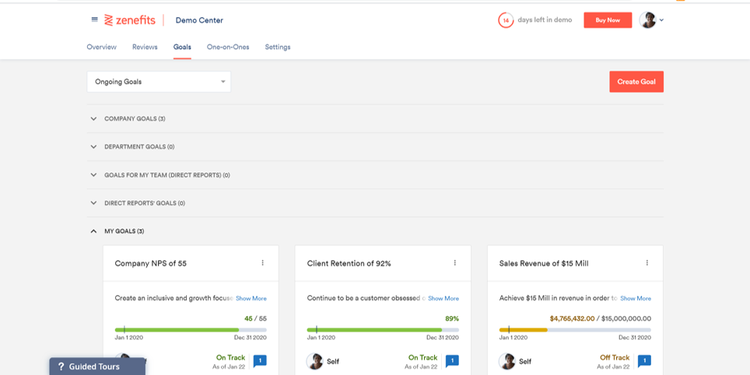 6. Data-driven
Making your decisions based on gut feeling does have some merit as it can tap into your past experience, but you also need to consider what the data you are collecting -- your people analytics -- and the HR metrics you are tracking, are telling you.
If you want to promote someone in a department, then look at the performance management data. If you want to decide who should work during the holiday season, take a look at who has worked the previous years.
That way, your decisions won't be open to bias, and you can more easily explain them to your workers.
Tip: Trying to collect and analyze this data manually is time-consuming and error-prone, which is why you need to automate your HR analytics process.
With HR software such as BambooHR, you can get an overview of all your workforce analytics in one place, which helps you make better decisions, faster.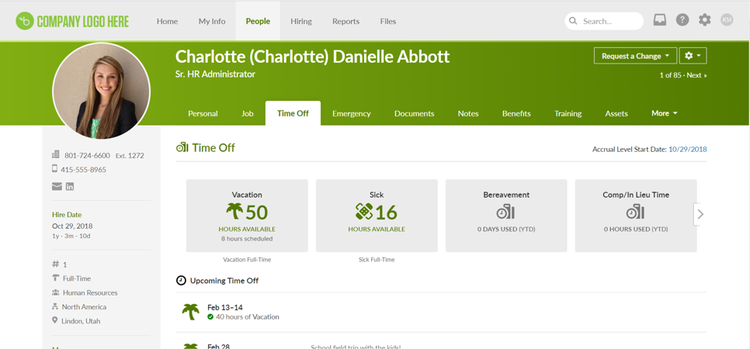 7. Transparency
Being transparent and open is one of the best ways to build trust with your employees. It shows them you are being honest with them and not hiding any information. If you want to be transparent, you need good communication skills and to make good use of your data. Tell your employees what is happening instead of letting them find out on the grapevine. Make sure you communicate why you have made a decision, ideally by providing data and analysis.
Tip: Use HR software that has an employee portal, so everyone can access relevant information at the same time, even if they aren't in the office. SentricHR provides a news feed within its employee portal, which displays the latest news and company activity.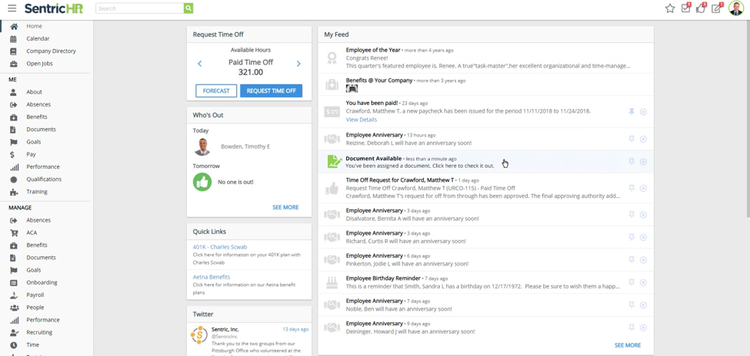 8. Lead by example
Don't just tell your employees how they should behave, show them.
For example, if you say your staff can only work from home one day a week, don't work from home four days a week yourself. If you ask your employees to put in extra hours to finish a project, make sure you stay late too. Or, on the flip side, if you don't want your employees to burn themselves out, make a point of going home on time every day so they know it's ok to do that too.
Tip: This is where 360-degree feedback comes in. It's important for employees to be able to give feedback on your performance. They will not only feel more empowered, but they will tell you about any issues so you can rectify them quickly.
How to develop your people management skills
If you want to develop your people management skills, you need to be open to feedback and continuously learning. Your work is never done. Here are some tasks you can take to develop your skills:
Read leadership books
Do in-person or online training
Follow inspiring leaders on social media
Speak to other people managers
Ask your employees what they need from you
Find your own way
Effective people management looks different at every company and in every department. There is no one-size-fits-all approach. That's why it's important to get to know company processes as much as possible, collaborate with other departments to find out what they need from you and how they operate and speak to your employees to work out how to get the best out of them.
Remember that it's a continuous process and you will need to adapt and learn as you go along.
We're firm believers in the Golden Rule, which is why editorial opinions are ours alone and have not been previously reviewed, approved, or endorsed by included advertisers. The Ascent does not cover all offers on the market. Editorial content from The Ascent is separate from The Motley Fool editorial content and is created by a different analyst team.
The Motley Fool has no position in any of the stocks mentioned. The Motley Fool has a
disclosure policy
.