Do you find yourself spending more time than you'd like chasing down and resolving information technology (IT) problems? Or maybe you're repeatedly answering the same customer questions at the expense of dealing with more far-reaching issues.
You need help desk software — stat! — to optimize your workflow in response to these situations.
Here are our top 10 picks for the best help desk software for small businesses.
Our top picks for IT management help desk software:
Our top picks for customer service help desk software:
---
What to consider when choosing help desk software
Doing your research is essential to find the best help desk software for your small business. "Help desk software" is a catchall term that refers to both IT management and customer service applications.
Based on which type you need, help desk functions can vary widely, and pricing is often more complicated due to multiple factors that affect your total cost.
1. IT management software vs. customer service software
IT management software typically focuses on IT service requests to resolve hardware and software issues, and users submit service requests through a help portal. It also deals with asset management such as networked hardware, software licenses, and version control.
Customer service software also works to resolve user problems, but it is more externally focused.
Instead of relying primarily on a help portal where users submit support requests, help agents often communicate directly with customers to resolve more general issues such as questions about products, orders, shipping, and returns.
2. Features
Standard IT help desk support features include help portals, support request ticket management, knowledge bases, and help agent analytics. A top-tier support ticket system will also align with Information Technology Infrastructure Library (ITIL) best practices to provide continual IT performance improvement.
Customer service help desk features include omni-channel, real time communication — live chat, text, phone, and social media — to create a seamless customer experience.
Help agent interfaces typically provide access to customer information and knowledge base articles to enhance support and increase customer retention. Agent collision detection is essential to prevent multiple agents from addressing the same issue.
3. Price
Pricing is often based on multiple factors — the exact features set, number of help agents, and, for IT management software, the number of networked devices. If you have multiple help agents or customer service teams, these costs can add up quickly, so do your research to make sure you only pay for what you need.
---
5 best help desk solutions for IT management
Your best options for IT management help desk software have common features that include help ticket and asset management. Beyond that, however, the "best" choice depends upon your particular situation, meaning everything from your number of agents and networked devices to available budget.
---
1. SysAid
SysAid is The Blueprint's top-rated IT management software thanks to easy navigation that makes its major features accessible from the Service Desk dropdown menu. Everything you need is there: incidents, requests, changes, problems, activity records, knowledge base articles, and live chat.
The asset dashboard provides a thorough overview of your connected devices, which includes a network map. Visualize your entire network and the relationships between computers, servers, printers, WiFi routers, and phones. You can also use a drag-and-drop system to rearrange these connections.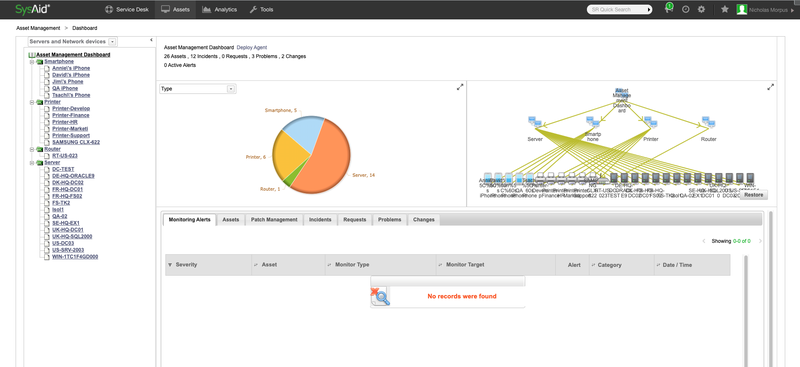 SysAid offers live chat, email, and telephone support, plus a wide array of self-help resources. These include a knowledge base, video tutorials, and user forums.
SysAid's two plans — Basic and Full — have no pricing information on its website. Instead, you must submit your email to enter SysAid's sales funnel for a tailored quote. It does seem that you can get a free trial, but the duration is not specified.
Read The Blueprint's full SysAid review
---
2. ServiceDesk Plus
ServiceDesk Plus's expansive functionality and streamlined user experience led The Blueprint to rate it as having the best features. Whether you're tracking issues or managing assets and content, its user-friendly design stands out from other IT management applications.
The newly updated ServiceDesk Plus user interface also contributes to its functionality. While some platforms require you to start from scratch to relearn them after every redesign, ServiceDesk kept what worked from its older iteration and smoothed out the rough spots with a new look.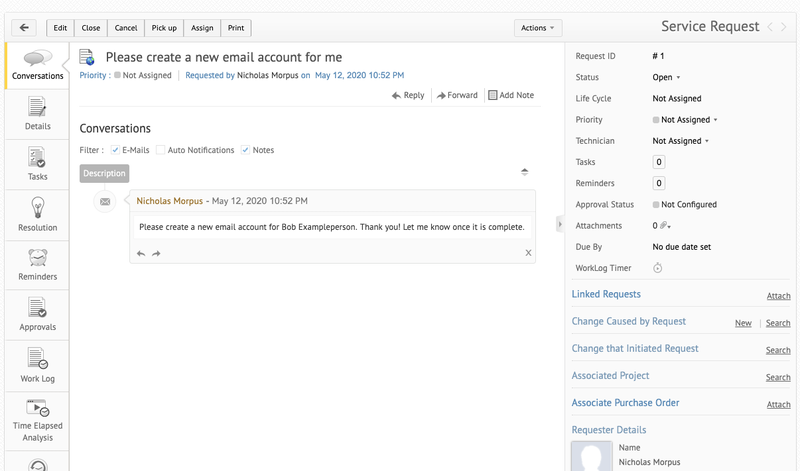 ServiceDesk Plus offers 24x5 technical support by telephone and email, except on holidays. Self-service resources include a knowledge base, quick start and troubleshooting guides, product videos, FAQs, and user forums.
ServiceDesk Plus's three plans have a sliding price scale based on the number of help agents and nodes (aka, connection or redistribution points and endpoint devices). It's free for up to five help agents and 500 nodes and increases to $35,995/month for 200 help agents and 3,000 nodes.
Read The Blueprint's full ServiceDesk Plus review
---
3. Freshservice
Freshservice is a comprehensive internal IT help desk solution that includes robust help agent features, asset management, and in-depth performance analytics. If you have any questions or need help, you're in good hands because The Blueprint rates Freshservice as having the best customer support.
Freshservice is built around the agent service desk dashboard and its concise overview of each help agent's existing workload: open help tickets, overdue tickets, VIP tickets, customer responses, and upcoming service changes.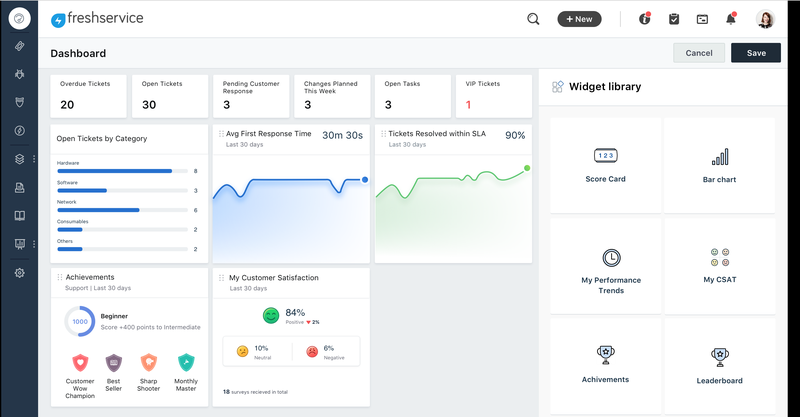 Freshservice offers 24x7 email support and 24x5 phone support for all plans. Self-service options include a knowledge base, onboarding and agent guides, community forums, training videos, and webinars. You can also access more training and earn certifications through Freshworks Academy.
Freshservice's four plans range from $29/month per agent to $99/month per agent and increase as you add more connected devices. Its plans include a 21-day free trial, and you'll receive a discount if you pay for a yearly subscription.
Read The Blueprint's full Freshservice review
---
4. Spiceworks
The Blueprint rates Spiceworks as your best value because it's free. You also get what you pay for — a stripped-down help desk application with limited features and barebones support. Still, if you can get by with a basic customer service email ticketing system, reporting, and user portal, it's a serviceable solution.
Need an individual plan? Team? Enterprise? Want unlimited agent and user accounts, tickets, and connected devices? Spiceworks offers all this and more for free.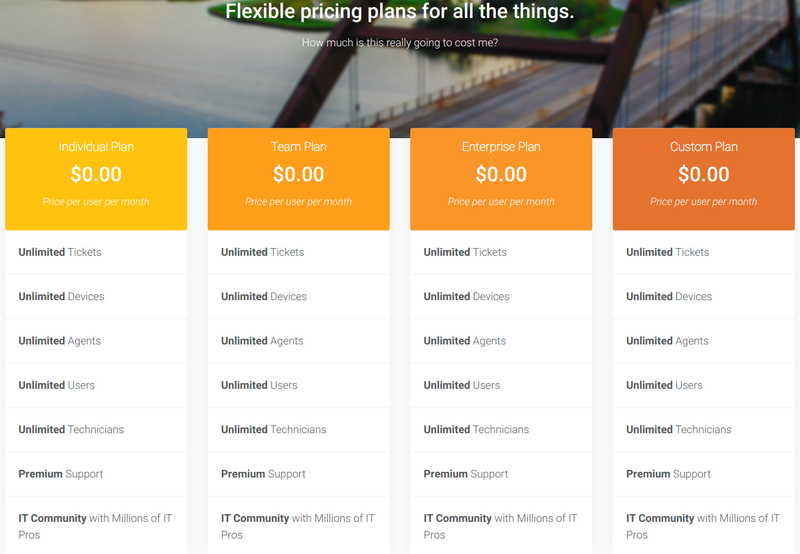 Spiceworks' "premium" customer support is limited to email. You'll find more information at Spiceworks University, which consists of free video tutorials and webinars, plus community forums.
Spiceworks is free because it's ad-supported. You can remove ads with the My Way plan, which is $45/month or $495/year, and it lets you upload your logo to display in the ad space and appear in report PDFs.
Read The Blueprint's full Spiceworks review
---
5. SolarWinds Service Desk
If you have far-reaching IT management requirements, SolarWinds Service Desk could be a good choice because The Blueprint rates it as the best enterprise option. Help desk capabilities include workflow automations such as "smart" ticket assignment and asset management, and it also aligns with the ITIL framework.
The incident management dashboard uses easy-to-read columns with color-coded information, including ticket number, current status, subject, type of asset, the assigned agent, the user who submitted the request, and due date.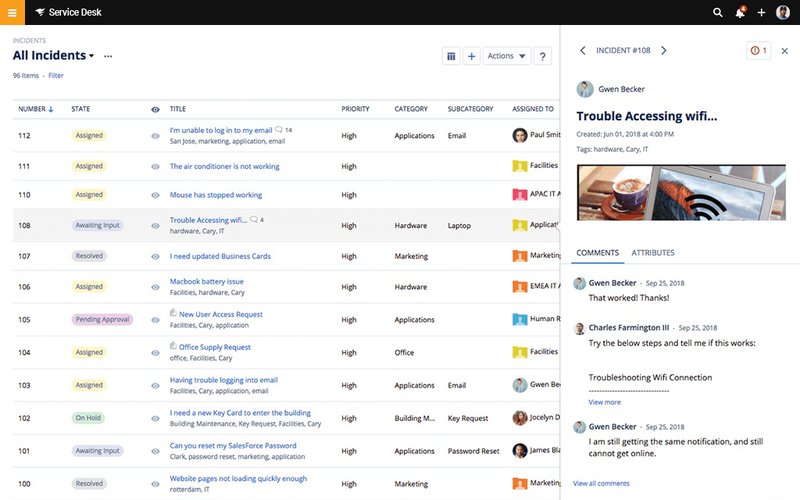 Customer support is available 24/7 by phone, chat, and email. Help tickets submitted by email are guaranteed a response by the next business day, and you can access a detailed knowledge base.
SolarWinds Academy offers more training for its entire suite of products, including e-learning, classes, and certifications on topics such as network management, architecture and design, and applications and systems.
SolarWinds Service Desk's four plans range from $19/month per agent to $89/month per agent and include a 30-day free trial. Keep a close eye on the number of your managed devices because you'll also pay $0.10/month to $0.70/month for each one.
Read The Blueprint's full SolarWinds Service Desk review
---
5 best help desk solutions for customer service
Customer service software is more concerned with external customer needs and relationships than internal IT incident and asset management. Key features include omnichannel communications and customer self-service options such as knowledge bases, user guides, and video tutorials.
---
1. LiveChat
LiveChat is The Blueprint's top-rated customer service software for good reason. Its features include an easy-to-use help agent dashboard, ticket management, and performance analytics for teams and individual agents.
In the screenshot below, the website customer chat interface is on the left and the agent dashboard is on the right. Each agent can manage multiple conversations, which are listed in the chats pane.
The right-hand pane displays multiple resources, including interactive cards or the physical location of the customer and a history of past chats.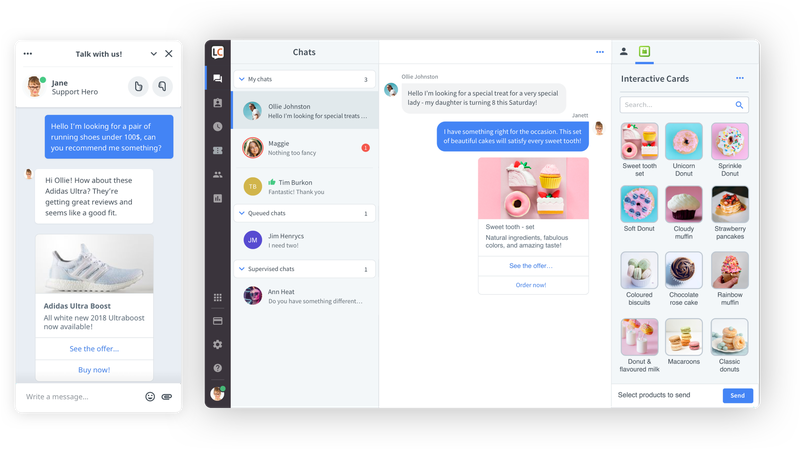 All LiveChat plans offer 24/7 support via phone, chat, and email, and its enterprise plan also has product training and software engineer support. Self-service resources include a help center, free webinars, community forums, a knowledge base, and more than 150 YouTube videos with product demos and tutorials.
LiveChat's three monthly plans range from $19/month per agent to $59/month per agent. Its mid-range Team plan, $39/month per agent, includes a 14-day free trial that doesn't require a credit card. A fourth enterprise plan is quote-based.
Read The Blueprint's full LiveChat review
---
2. LiveAgent
The Blueprint rates LiveAgent as the best value thanks to affordable pricing and an impressive features set that includes customer service management, chat software, and issue tracking. LiveAgent's live chat system even provides the country, local time, IP address, and referral location for your live chat users.
Robust performance analytics are critical to gauge past performance and fine-tune your future efforts. LiveAgent delivers the information you need for actionable insights such as incoming and outgoing messages per hour, agent, department, channel, and category.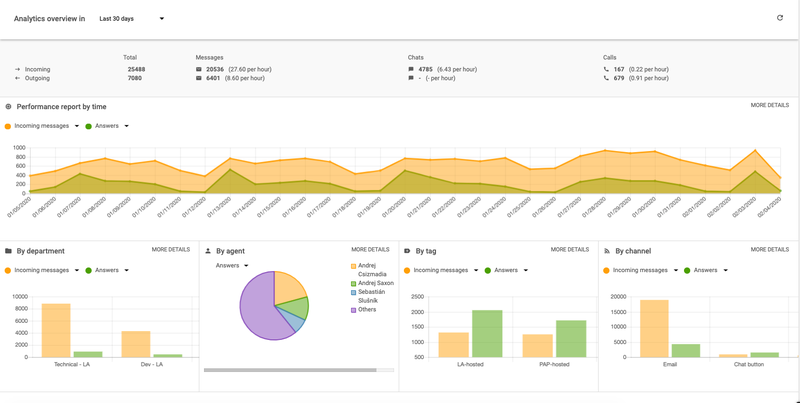 LiveAgent offers phone and email customer support, and self-service resources include a knowledge base, video tutorials, integrations guide, user forums, and an FAQ page.
LiveAgent's free plan is suitable for businesses with limited needs and budgets. Even the paid plans, which range from $15/month per agent to $39/month per agent, are affordable for almost any small business and include a 14-day free trial.
Read The Blueprint's full LiveAgent review
---
3. Zendesk
If you're unfamiliar with customer service software, The Blueprint rates Zendesk as the best option for new users.
It's not the cheapest solution, but beginners will understand how its features, which include issue, request, and content management, work after a handful of training videos, and experienced users will be up to speed even faster.
Zendesk's task management system uses tabs at the top of the interface that allow you to navigate and use multiple features without having to load new pages.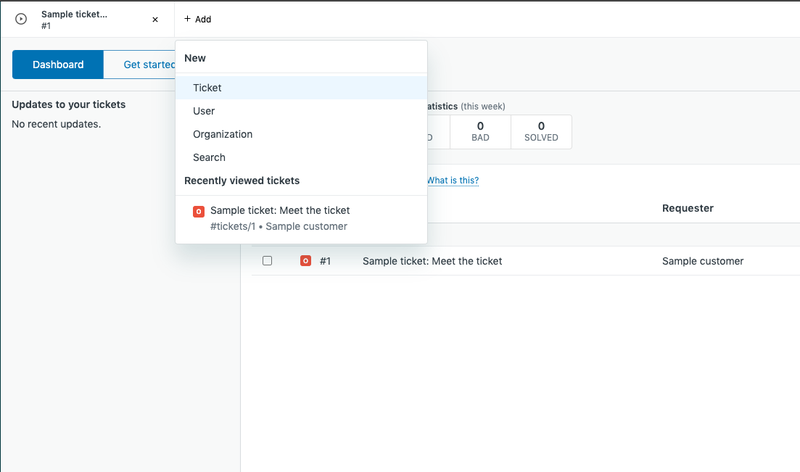 All Zendesk plans offer live chat and email customer service, but only the enterprise plan provides 24/7 phone support. Self-service options include support articles, user forums, webinars, and product updates.
Zendesk's two monthly plans have multiple price points and free trials. The Support plan ranges from $5/month per user to $199/month per user, and the Support Suite plan is $89/month per user to $149/month per user. A third quote-based enterprise plan lets you build a customized system.
Read The Blueprint's full Zendesk review
---
4. Help Scout
The Blueprint rates Help Scout as the best application for small businesses due to a streamlined design that uses a shared inbox for agents and advanced reporting features. Its pricing, which includes a free plan, is highly competitive and provides a low-risk entry point for businesses new to customer service software.
Help Scout says its self-service knowledge base reduces agent-customer conversations by 20%. Any help agent or manager can use the post editor to create a knowledge base article that includes customized categories, embedded images, links to related articles, and keywords for search engine optimization (SEO).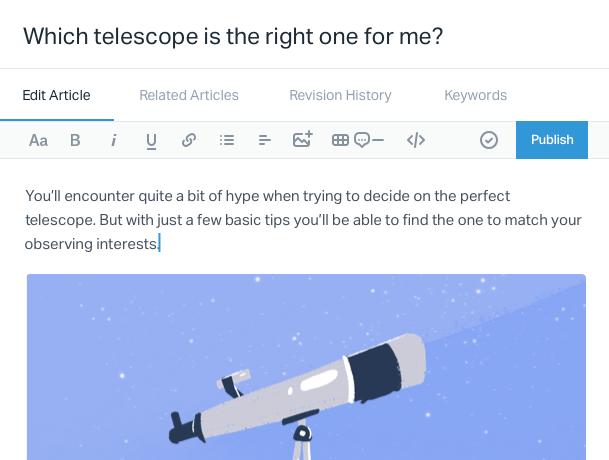 All Help Scout plans offer 24x6 chat and email but no phone support. Self-service options include a knowledge base, detailed guides, webinars, and newsletters. The HelpU blog has posts about improving your help desk skills and more general business topics.
Help Scout's three monthly plans range from $10/month per user to $35/month per user, and an enterprise plan is quote-based. Eligible startups and organizations with a social impact or environmental focus can receive substantial discounts.
Read The Blueprint's full Help Scout review
---
5. HappyFox
HappyFox doesn't break any new ground, but the overall features set is solid, making it the Ford Fiesta of customer service software. Its pricing isn't transparent and doesn't include a free option, but the HappyFox platform is easy to use, which makes it a good choice for less experienced help agent teams.
HappyFox's strength is in-depth training resources that include e-books and guides, webinars, a customer support glossary, case studies, and a blog.
You'll find the frequently updated HappyFox YouTube channel useful because it dives into specialized topics such as workflow integration with Jira and how to create a multilingual knowledge base.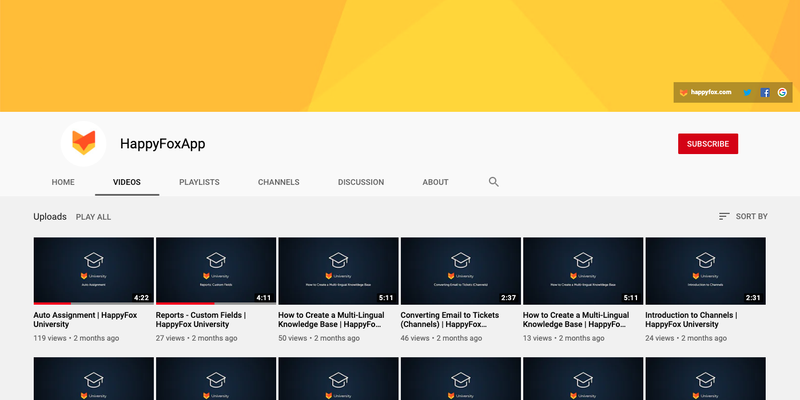 HappyFox offers live chat, email, and telephone customer service, but each option has different hours of availability depending on your plan.
HappyFox's four plans have no pricing information on its website. Instead, you must enter HappyFox's sales funnel for a quote. Nonprofits and educational institutions can receive a 10% discount on annual subscription plans.
Read The Blueprint's full HappyFox review
---
Increase your productivity with help desk software
Whether you need help desk software for IT management or customer service, it's a valuable tool for your small business. Identify your exact needs and price range, and the right application is out there waiting for you.