2 Home-Buying Myths You Shouldn't Buy Into
by Christy Bieber | Updated July 19, 2021 - First published on May 19, 2021
Many or all of the products here are from our partners that pay us a commission. It's how we make money. But our editorial integrity ensures our experts' opinions aren't influenced by compensation. Terms may apply to offers listed on this page.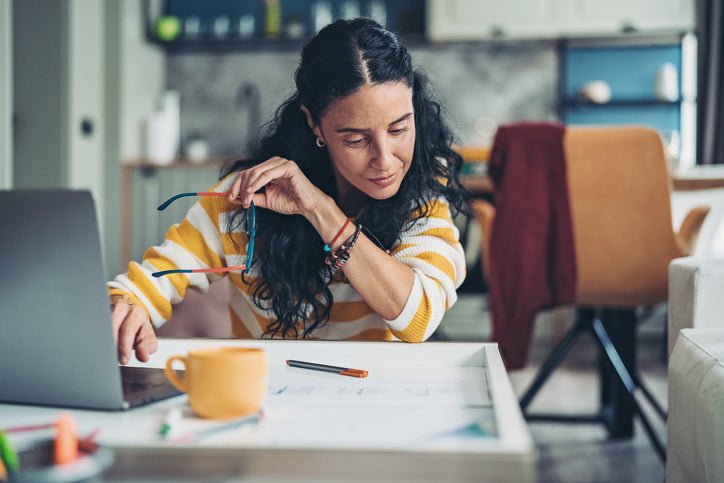 Don't let these two myths keep you from landing the home of your dreams.
The choice of whether to buy a home can have a really profound impact on your personal finances. Homeownership generally helps you build wealth, but only if you're financially prepared and choose the right house with an affordable mortgage loan.
Unfortunately, there are some common misconceptions many people have about homeownership that could prevent them from buying a house.
In fact, here are two common myths that could cause you to shy away from buying a home even when you might be ready to purchase.
1. You must have great credit
It's a common belief that only people with great credit can get a mortgage loan to buy a home. But that's not necessarily the case.
It is true that it's a good idea to improve your credit score as much as possible before you purchase a home. If you have good or excellent credit, you'll definitely have a broader choice of mortgage lenders. You will also likely qualify for a loan at a lower rate. That makes purchasing a home much more affordable.
But, there are options out there for people whose credit isn't great. And not all of these options are expensive subprime loans, which should be avoided if at all possible.
Loans backed by government agencies can put buying a home within reach, even if you have a low credit score. And while they come with a few more upfront fees than the type of loans typically available to borrowers with excellent credit, they can still be quite reasonable. Some options to look into include:
If you are in a solid financial position to buy a home and want to start reaping the equity-building benefits, don't automatically assume your bad credit will prevent that from happening. See what rates you could qualify for with a government-backed loan and decide if the costs are worth paying. Our guide on how to get a mortgage with bad credit has plenty of information to help decide what's best for you.
2. You need a huge down payment
Many people also believe you need to put a 20% down payment on a home. But that's also not necessarily the case.
Putting 20% down may be ideal. Doing so gives you enough of an ownership interest in your home that you shouldn't end up owing more than the property is worth -- even if property values fall. You'll also qualify for a better rate with a larger down payment and avoid having to pay mortgage insurance, which protects lenders who issue loans to borrowers with small down payments.
But not everyone can easily come up with 20%, especially in very expensive areas. And if it would take you decades to save that much, you don't necessarily want to wait and miss out on all the benefits that can come with homeownership.
If you have some money to put down, you may decide to go forward with a smaller down payment. This option can still work in your favor as long as you qualify for a loan at a reasonable rate, understand the fees associated with a small down payment, and don't plan to move within a short time after buying your home. You may also want to look into down payment assistance programs.
And for more information, check out our guide on how to buy a house with zero down payment.
The bottom line is you have options
The key is to consider both the upsides and the downsides. Compared to someone who has great credit and 20% down, you will indeed incur more costs if you get a mortgage with bad credit and a low down payment. But as long as you are truly in a strong financial position, the wealth-building benefits of owning a home may make it worthwhile to move forward with your home-buying dreams.
The Ascent's Best Mortgage Lender of 2022
Mortgage rates are at their highest level in years — and expected to keep rising. It is more important than ever to check your rates with multiple lenders to secure the best rate possible while minimizing fees. Even a small difference in your rate could shave hundreds off your monthly payment.
That is where Better Mortgage comes in.
You can get pre-approved in as little as 3 minutes, with no hard credit check, and lock your rate at any time. Another plus? They don't charge origination or lender fees (which can be as high as 2% of the loan amount for some lenders).
We're firm believers in the Golden Rule, which is why editorial opinions are ours alone and have not been previously reviewed, approved, or endorsed by included advertisers. The Ascent does not cover all offers on the market. Editorial content from The Ascent is separate from The Motley Fool editorial content and is created by a different analyst team.