What Is Exclusive Right to Sell?
Every real estate investor has to sell a property at some point. But how do you sell it? That's another story. Your typical homeowner would go the traditional route: They'd call a real estate agent (probably a friend or acquaintance), give them the exclusive right to sell their home, and that'd be that. The home would hit the market, the agent would snag that hefty commission, and they'd all call it a day.
But investors have bottom lines to think about, and sometimes, an exclusive right-to-sell agreement can get in the way of that.
Are you prepping to list a property? Not sure giving an agent exclusivity is the right move? Let's dig in.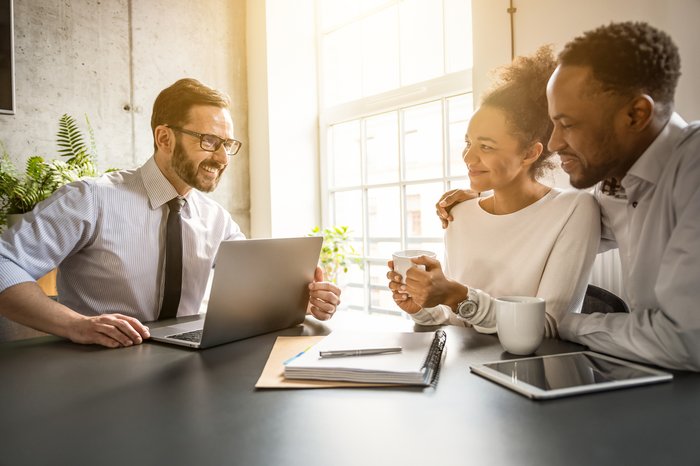 What is an exclusive right to sell?
"Exclusive right to sell" is a type of listing contract you enter into with a real estate agent. Put simply, it says that the signing agent is the only person allowed to market and sell your property for a certain amount of time. Generally, these agreements last anywhere from one to six months.
Exclusive right-to-sell agreements also dictate a commission -- usually around 6% of the sales price -- which you'd pay to the agent if the property sold during the specific time period even if they didn't find the buyer.
Pros of an exclusive right-to-sell agreement for investors
The biggest benefit of entering an exclusive right-to-sell arrangement is that your agent is motivated. They know a commission is on the line, and they're going to work hard to get your property sold within the designated time frame.
It also takes the work off your shoulders. You're not stuck marketing the property, showing the home, or hitting the pavement trying to find buyers. Instead, you're free to focus on what you do best while the agent does the same.
Finally, there's a chance you might see a faster sale due to the agent's involvement. Real estate agents are highly tuned in to the local market, so they'll likely know the best pricing and marketing strategies to draw attention in your region. This might mean a faster sale or, in some cases, even a higher selling price.
Cons of an exclusive right-to-sell agreement for investors
Clearly, the major downside with an exclusive right-to-sell contract is that you're on the hook for a hefty commission no matter what. If your home sells within the specified contract period -- by any means -- then the agent gets the fee, plain and simple.
This is pretty risky if you're an experienced investor, especially one with a lot of agent and industry connections. If you've been at it a while, there's a good chance you might find a buyer on your own -- or through your network. If that were to happen, you'd still be out that commission fee, whether your listing agent did any work or not.
The pros and cons of an exclusive right-to-sell agreement for investors
PROS
CONS
• Your agent is motivated to work hard and sell the home.
• It means less work for you.
• You might see a faster or higher-priced sale because of it.
• You'll pay a commission no matter what.
• Your returns will take a hit.
• You can't tap your network or other agents for buyer leads.
Tips for entering an exclusive listing agreement
If you are considering giving an agent the exclusive right to sell, there are a few ways you can protect yourself (and your bottom line) in the process.
You can:
Limit the contract period. Keep it short -- ideally no more than 90 days. This ensures the agent is motivated and hits the ground running. It also keeps your property from sitting stagnant too long, which can be especially costly if you have a mortgage on it.
Make sure you know the agent well. Don't give just any agent your exclusive listing. Know their track record and experience, and get vetted listing broker recommendations from other investors.
Ask about cancellations and exemptions. Talk to your agent about including certain exemptions or a cancellation clause in the contract. These can protect you if you find a buyer on your own or decide to part ways with the agent.
You should also make sure to consider alternative options. An exclusive right-to-sell agreement isn't the only way to engage a real estate agent. See below for some other options you might want to think about.
More real estate topics
Alternatives to exclusive right to sell
You can definitely sell the home yourself. That's called an FSBO, or for sale by owner. But if that's not up your alley, there are two other ways you can engage with real estate agents: the open listing and the exclusive agency listing.
Here's how those work:
Open listing
With an opening listing, you can work with as many agents as you want. You'll sign a non-exclusive agreement with any agent you like, and the agent who ultimately brings you the buyer is the one who gets the commission.
The commission on an open listing agreement is typically much less than in an exclusive right-to-sell agreement (usually around half as much).
Exclusive agency
This is one step down from an exclusive right-to-sell agreement. With this contract in place, you only work with one agent or broker, but their commission isn't a given. They're only compensated if they find you a buyer within the set time period. If you're the one to find the buyer, then they're not compensated at all.
The exclusive agency agreement is typically the ideal arrangement for an experienced investor, as it gives you the benefit of a real estate agent while also allowing you to work your own network behind the scenes.
The bottom line
Obviously, you need to think long and hard about giving up a portion of your sales proceeds -- especially if investing is your full-time career. Just make sure you consider the breadth of your network, how quickly you want to sell, and the amount of time and marketing you're willing to put into the sale before you opt to handle it alone.
And if you're still not sure, talk to a real estate attorney about your options. They're well-versed in real estate contracts and can help you make the right decision for your business.