Beginner's Guide to Investing in Penny Stocks
Everybody likes bargains, and stocks that have cheap share prices certainly look like bargains. With some high-priced stocks costing hundreds or even thousands of dollars for a single share, buying penny stocks -- stocks that carry share prices of less than $5 -- seems like a great way to make your money grow quickly.
Are penny stocks worth it?
There are plenty of good reasons to invest in small companies. Investors who find top growth companies while they're still small have a lot more potential for big investment gains than those who wait until those companies have grown into giants of their industries.
However, penny stocks are almost never the bargains they appear to be. Their shares are so cheaply priced for good reason: At best they tend to be unproven, small companies with dubious long-term prospects for success, and at worst they are vehicles con artists use to take advantage of unsuspecting investors.
Many penny stocks are traded so cheaply because the businesses behind them aren't worth much more than that.

Tom and David Gardner, Co-founders, The Motley Fool
Oftentimes, the mistake that penny stock investors make is to think that a low stock price means a company has more potential to grow than one with a higher stock price. In reality, the overall business value of a company -- also known as its market capitalization -- relies on two things:
The stock price
The number of shares outstanding
That second point is crucial, because it's entirely up to the company how many shares of stock it wants to issue. A company that has 1 million shares outstanding at $100 per share is worth exactly the same as a company with 100 million shares outstanding at $1 per share. Moreover, the company with a $100 share price could have a lot more growth prospects than the one with a $1 share price.
Regulatory authorities know that investors are prone to fall prey to the lure of penny stocks, so they're quite explicit about listing their dangers. As the U.S. Securities and Exchange Commission has said, "Investors in penny stocks should be prepared for the possibility that they may lose their whole investment" (italics in original). That's technically true of any stock investment, but losing everything is far more likely with penny stocks.
Risks of trading penny stocks
Penny stocks come with substantial risks compared to ordinary stocks. They include the following:
Penny stock businesses are tiny. Most ordinary stocks are large businesses that have demonstrated their value, and investors typically put a value on those businesses that ranges from hundreds of millions of dollars to $1 trillion or more. By contrast, penny stocks are generally tiny companies, with even the largest typically falling well short of the $100 million mark in terms of business value.
Penny stocks haven't proven themselves. It's very rare to find companies that you've ever run across in your daily life among the ranks of penny stocks. Rather, penny stocks are typically less established companies that haven't yet proven they can endure and succeed.
Penny stocks don't trade on major stock exchanges. You shouldn't expect to see penny stocks on the New York Stock Exchange or the Nasdaq Stock Market. Instead, penny stocks typically trade over the counter in what's known as the OTC market. That means they don't have to follow some of the reporting requirements of the NYSE and Nasdaq. It can also be a lot more difficult to buy or sell shares efficiently than it would be on those markets, because stock dealers in thinly traded over-the-counter stocks can charge a lot more when you want to buy a penny stock than they'll pay you when you want to sell.
Some penny stocks are pump-and-dump schemes. Con artists often target penny stock investors, advertising and promoting a company as the next hot investment. By doing so, they hope to build hype about the penny stock and pump up its share price, which they can then point to as evidence of the company's success. Once the stock price has moved higher, these scammers will sell their shares at a profit and then stop promoting the stock. The share price will then typically go down, leaving late investors with big losses.
Alternatives to penny stocks
Fortunately, there are better alternatives to penny stock investing. Thanks to the rise of fractional share trading, you can typically invest in stocks even if their share prices are extremely high. For instance, if the reason you don't invest in a company like Amazon.com (NASDAQ:AMZN) is that a single share costs thousands of dollars, you can now buy less than a single share and still benefit from any future growth in the share price.
Moreover, there are high-quality companies with low share prices. Take a look at the following stocks, all of which had share prices under $10 in early 2020:
These are just a few of the stocks you can buy without spending a lot for each share. With so many well-known businesses to invest in, you really don't need to choose penny stocks.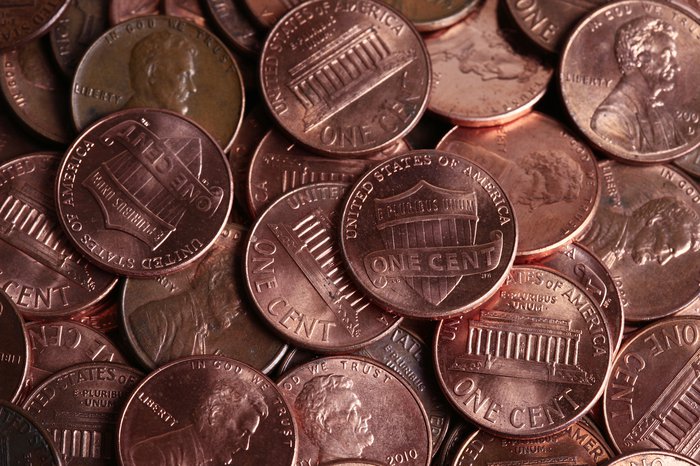 How to invest in penny stocks (if you're dead set on doing it)
If we can't persuade you not to invest in penny stocks, you should at least use some precautions to protect yourself.
1. Set a maximum investment that you're willing to lose
First, figure out how much money you can afford to lose and then limit yourself to investing that amount. That way, if your investment goes under -- as many investments in penny stocks do -- you won't put yourself in real financial trouble.
2. Don't pay commissions you don't have to
Make sure the brokerage company you use won't charge you commissions. Many brokers have gone commission-free on stock trades, but be especially careful to check if your broker has a special fee on stocks with share prices below a certain level.
3. Get an outside view
Be sure to do some research on the penny stock companies you're interested in. Too often, investors rely solely on information from the company itself or from stock promoters, leaving them prey to fraudulent schemes. If you can't find any information from third-party sources, that in itself is a warning sign that there could be a pump-and-dump going on.
4. Keep it real
Finally, understand that almost no penny stocks make money over the long run. Most of the rare profits that penny stock traders generate come from short-term moves based on emotion rather than facts.
Penny stocks are a dangerous part of the stock market, and many investors have suffered big losses trying to invest in them. With so many well-established companies to invest in, there's little reason to settle for the highly risky companies that you'll find among penny stocks.
You might like: