Investing in Renewable Energy Stocks
The global economy is slowly switching power sources, pivoting away from fossil fuels toward renewable energy.
These green energy sources include:
Wind
Solar
Hydro
Biomass
Geothermal
Ocean waves and currents
Green hydrogen
This transition fossil fuel to clean energy will take trillions of dollars and many decades to complete. However, it has the potential to make investors a lot of money. Here's a look at how to invest in this exciting sector and some top renewable energy stocks to watch.
Top renewable energy stocks
Here's a closer look at a few standouts in the alternative energy sector.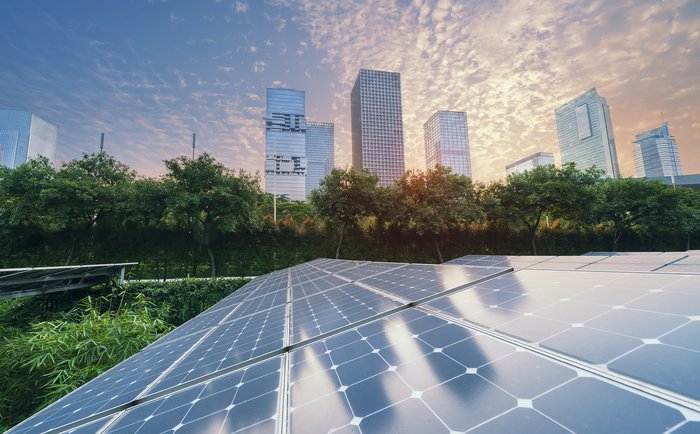 1. Brookfield Renewable Partners
Brookfield Renewable (NYSE:BEP) (NYSE:BEPC) is one of the world's largest publicly traded renewable energy companies. It operates a global multitechnology platform that includes hydroelectric, wind, and solar energy generation facilities as well as energy storage assets.
Brookfield sells the bulk of the power it produces under long-term, fixed-rate power purchase agreements (PPAs). Those contracts provide it with stable cash flow, which it uses to pay an attractive dividend and invest in expanding its portfolio. The company also boasts a strong balance sheet with one of the highest investment-grade bond ratings in the renewable energy sector, along with lots of liquidity -- cash and available credit -- to help finance growth.
In Brookfield's view, it has the financial capacity to invest $800 million to $1 billion per year into expanding its renewable energy portfolio through 2025, with a focus on new solar energy developments. These investments should power annual growth in cash flow growth per share of 11% to 16%, supporting yearly increases in its dividend of 5% to 9%.
By leveraging its strong financial profile to expand its solar energy platform, Brookfield should have the power to continue producing strong investment returns in the coming years.
2. First Solar
First Solar (NASDAQ:FSLR) is one of the leaders in developing thin-film solar panels. These larger modules produce electricity at a lower cost per watt than traditional silicon-based panels. They also perform better in hot and humid conditions as well as shedding snow and debris quicker. Those characteristics make them ideal for utility-scale applications.
One factor that makes First Solar stand out in the panel manufacturing sector is its strong balance sheet. The company routinely carries a large net cash position, which provides it with interest income. Most of its competitors, on the other hand, have lots of debt on their balance sheets and are therefore paying interest to third-party lenders. First Solar's financial strength not only further reduces its costs but also provides it with the ability to continue expanding its manufacturing capacity.
While First Solar doesn't have the stable cash flow profile of a company like Brookfield, it provides investors with more growth potential as it expands its solar panel manufacturing capacity to meet red-hot demand.
3. NextEra Energy
NextEra Energy (NYSE:NEE) operates two business segments:
Rate-regulated electric utilities that distribute power to consumers and businesses
A competitive energy segment that generates electricity and transports natural gas under long-term, fixed-fee agreements
These entities combine to produce more energy from the wind and sun than any other company in the world. They also generate steady cash flow, which provides NextEra with money to pay dividends and invest in expanding its operations.
NextEra complements its stable operations with one of the highest credit ratings among the largest electric utilities. It also controls renewable energy yieldco NextEra Energy Partners (NYSE:NEP), which provides additional investment capacity because it can sell contracted clean energy assets to its affiliate for cash to reinvest in new opportunities.
The company has the financial capacity to invest tens of billions of dollars in the coming years into developing new renewable energy projects, with an outsize portion of that going toward solar energy. Those investments should power earnings growth of at least 6% to 8% per year through 2023 while allowing NextEra to increase its dividend by about 10% annually through at least 2022. Those dual growth drivers should provide NextEra with the power to continue generating market-beating total stock returns in the coming years.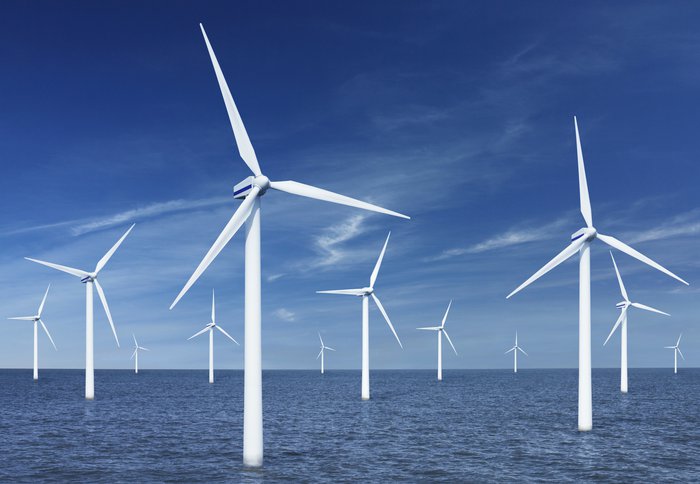 How fast is green energy growing?
Renewable energy is growing at an exponential rate. According to the International Energy Agency (IEA), renewables reached 30% of global electricity generation capacity in 2020. The IEA sees renewable energy overtaking coal to become the largest source of electricity generation worldwide by 2025, supplying one-third of the world's power.
The IEA sees the brightest future for solar energy, projecting that this technology will power the majority of that growth. Supporting that view is the expectation that solar will be cheaper than new coal- or gas-fired power plants in most countries because new solar projects currently offer some of the lowest-cost electricity it has ever seen. The IEA also sees a bright future for wind and other low-carbon power sources as the global economy transitions to a cleaner future.
One potential headwind for clean energy development, however, is funding. There's more investment needed than available capital, which is both a challenge and an opportunity.
How to find good renewable energy investments
Renewable energy companies that generate free cash flow and have strong balance sheets have a competitive advantage over financially weaker rivals, since they have greater access to the capital needed to finance growth. That's why investors should focus their attention on financially strong clean energy companies.
The sheer growth potential of the renewable energy sector provides the opportunity for any company focused on the industry to thrive. However, not all will, because growing for the sake of growth won't enrich shareholders. Instead, investors should seek companies that wisely allocate capital to renewable energy projects that generate attractive returns on investment. Smart capital allocation is essential to maintaining a strong financial profile.
The top renewable energy stocks have a bright future
The clean energy sector represents a massive opportunity for investors. However, investors must pick stocks carefully, since not all will capture the full extent of this opportunity. Two key characteristics to look for are a strong balance sheet and a solar energy-focused growth profile, since those factors could give a company the power to generate higher returns.
Related Investing Topics