Best Mortgage Lenders for Poor Credit
Best Mortgage Lenders for Poor Credit for June 2020
Christy Bieber is a personal finance and legal writer with more than a decade of experience. Her work has been featured on major outlets including MSN Money, CNBC, and USA Today.
We are committed to full transparency in our mission to make the world smarter, happier, & richer. Offers on The Ascent may be from our partners - it's how we make money - and we have not reviewed all available products and offers. That transparency to you is core to our editorial integrity, which isn't influenced by compensation.
Many lenders have strict qualifying requirements for mortgage loans, which can make it challenging for borrowers with bad credit to obtain a mortgage. However, if you're a would-be homebuyer looking for mortgage loans for bad credit, there are options out there.
A lot of the best mortgages for bad credit are loans backed by government agencies including the Federal Housing Administration (FHA), the Veteran's Administration (VA), or the U.S. Department of Agriculture (USDA).
The Ascent's picks for the best mortgage lenders for bad credit:
Ratings Methodology

Best for: Nontraditional credit history
PNC Bank Mortgage
Why Apply
Diverse loan products and terms make it a flexible lender for many needs, including several no PMI options to choose from.
Min. Credit Score
Min. Down Payment
Key Features
3% down no PMI offering
HELOC's
Home equity loans
Considers nontraditional credit history
Loan Types
FHA
VA
USDA
Jumbo
Conventional
Fixed Rate Terms
30 year, 20 year, 15 year, 10 year
Adjustable Rate Terms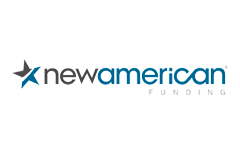 Best for: Fast closing
New American Funding
Why Apply
Low rates and a diverse set of loan terms and products are a rare combo. A guaranteed fast closing simplifies the homebuying process.
Min. Credit Score
Min. Down Payment
Key Features
Close as fast as 14 days
Home equity and HELOC offerings
High customer satisfaction
Loan Types
FHA
VA
USDA
Jumbo
Interest Only
Reverse
Conventional
Fixed Rate Terms
Adjustable Rate Terms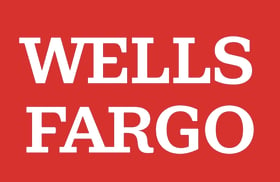 Best for: No income requirement offering
Wells Fargo Mortgage
Why Apply
First-time homebuyers will benefit from the no income requirement loan product and access to FHA loans.
Min. Credit Score
Min. Down Payment
Key Features
No income loan offering
Uses expanded credit criteria
Diverse terms and loan products
Loan Types
FHA
VA
USDA
Jumbo
Conventional
Fixed Rate Terms
Adjustable Rate Terms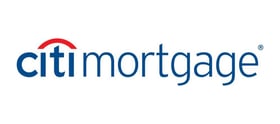 Best for: First-time homebuyers
CitiMortgage
Why Apply
The diverse set of loan products and terms and relationship discounts make it a top pick, particularly for first-time homebuyers. The high customer satisfaction ratings are the cherry on top.
Min. Credit Score
Min. Down Payment
Key Features
No PMI offering
High customer satisfaction
Loans up to $8mm
Available in all 50 states
Loan Types
FHA
VA
Jumbo
Conventional
Fixed Rate Terms
Adjustable Rate Terms
Get our latest tips and uncover more of our top picks to help you conquer your money goals
By submitting your email address, you consent to us sending you money tips along with products and services that we think might interest you. You can unsubscribe at any time. Please read our Privacy Statement and Terms & Conditions.
Mortgage loans for poor credit
While some lenders make conventional loans to homebuyers with bad credit, you will often secure more affordable financing if you get a poor credit mortgage insured by a government agency. These mortgages not only have relaxed credit requirements but also require lower down payments than most conventional mortgages.
There are three primary options for government-backed loans that could be available to borrowers looking for bad credit mortgage loans.
FHA Loans
FHA Loans are issued by private lenders but backed by the Federal Housing Administration. You can qualify for one with a credit score of 580 and a down payment of 3.5% or with a score as low as 500 and a 10% down payment. There are no minimum income requirements, although lenders must determine if the would-be homeowner has sufficient income to repay the loan.
VA Loans
VA Loans are also issued by private lenders, but this time the Veterans Administration guarantees the loan rather than the FHA. There is no minimum credit score requirement imposed by the VA. There's also no down payment required unless the home appraises for less than you're paying for it. You do need to be a service member or have a record of military service, although surviving spouses of servicemen and women are also eligible.
USDA Loans
The USDA offers two programs for would-be homebuyers. Section 502 Direct Loans are made by the USDA directly and are open only to borrowers with limited incomes who are buying properties in rural areas. The USDA also guarantees loans to borrowers with low incomes, although the income limits are higher for these loans made by private lenders. No down payment is required for USDA loans, interest rates are often below what you'd be charged on a conventional loan, and you can qualify even with imperfect credit.
7 steps to increase your credit score
While you can get a mortgage with poor credit, your mortgage will be less expensive and you'll have a broader choice of lenders if you raise your score. There are seven simple steps you can take to help you rebuild credit.
Pay all your bills on time: Payment history is the most important component of your score. Almost any creditor, including landlords and storage unit owners, can report you if you're late on payments.
Make sure your positive payment records are included in your credit history: If you've paid your rent, utilities, or other bills on time, try to get them included. Services such as Experian Boost can help you get some of these accounts reported for free that otherwise wouldn't be.
Keep your credit utilization ratio low: Maxed out cards can be very damaging to your credit score. Try to keep your credit utilization ratio below 30% of your credit line to avoid hurting your score.
Avoid closing old credit card accounts: The length of your credit history is an important factor in determining your credit score. The older your accounts, the higher your score.
Aim to have a mix of different kinds of credit: Lenders like to see you've used different kinds of debt including credit cards and other revolving debt as well as car loans and other installment loans.
Try to get old black marks removed from your credit history: Sometimes creditors are willing to remove a late payment from your credit report if you've mostly been a good customer. You can write a goodwill letter or call your creditor to ask.
Be smart about rate shopping: While it's a smart idea to shop for a mortgage or other loan, you want to avoid getting too many hard inquiries on your credit report. Look for lenders that pre-approve you and provide details of loan terms with a soft credit check only.
FAQs
It is possible to buy a home with a low credit score. Your best option may be to search for an FHA or USDA loan as these government-backed loans tend to be easier to qualify for and often offer the most affordable loans to bad credit borrowers.

In most cases, you will need to make at least a small down payment to buy a home, especially if you have bad credit. If your credit score is at least 580, you may be able to qualify for an FHA loan that enables you to make a down payment as low as 3.5%.

If you're buying a home with a low credit score, here are the key steps you should take:

Determine why your credit score is low: To qualify for a conventional mortgage (a loan not backed by the government), your score usually needs to be 620 or higher. But if your score is low because you don't have a credit history, lenders may be willing to engage in manual underwriting.
Show responsible borrowing behavior: If you're working on paying down debt and you've paid all your recent bills on time, lenders may be more open to providing a loan even with imperfect credit.
Get your rent included on your credit report: Rental payments aren't generally included on your credit report. But services such as RentTrack, ClearNow, ERentPayment, and Rent Reporters can get your on-time rental history included, which can help increase your credit.
Build up your cash savings: Having substantial assets can make you a more attractive borrower so lenders may be more willing to loan you money even with poor credit.
Make a large down payment: The bigger your down payment, the less risk the lender takes on and the more easily you can qualify for a loan.
Keep your debt-to-income ratio low: This is the ratio of debt relative to income. The maximum debt-to-income ratio for most mortgage lenders is 43%.
Buy a less expensive home: A cheaper home enables you to borrow less so lenders don't have to take on as much risk.
Shop around: Compare online mortgage lenders, local banks, and credit unions to find the best bad credit mortgage loan options. Consider FHA, VA, or USDA loans as well as conventional loans and obtain quotes from several lenders to find the best rates.