Investing in Esports Stocks
With fast-growing global revenue and a rush of companies jumping in to get a piece of the expanding market, esports has become a hot topic. Strange as it might sound, coverage of other people playing video games has already demonstrated impressive pull as spectator entertainment -- and it has a huge runway for growth.
How fast is the esports industry growing?
The market for watching pros play video games is growing rapidly, and engagement and investment in the entertainment category surged amid social distancing conditions created by the coronavirus. On the other hand, many esports events have also been delayed or canceled due to the pandemic.
The industry's nascent state and coronavirus-related uncertainty make growth difficult to forecast, and projections vary greatly depending on how they define the market and other factors. However, most expectations point to rapid growth. Esports and gaming video content already have a large audience, and there's a lot of opportunity to continue expanding that reach, developing compelling content, and honing lucrative marketing strategies.
Stay up to date
This industry is rapidly changing in the current economic climate. Check out the article feed below for the latest.

The video game industry has typically been riskier than the market at large, and many companies in the space have valuations that price in expectations for substantial long-term growth. On the other hand, the gaming industry has a promising outlook, and its multitude of favorable trends could actually make top players very sturdy. Most top companies in the space have recorded heightened player engagement amid social-distancing initiatives spurred by the coronavirus pandemic, and global demand for gaming and esports content will likely continue to rise long after the world returns to a more normal state.
Investors who own a diversified portfolio of stocks probably already have holdings in companies with at least a small degree of exposure to esports -- particularly investors who own exchange traded funds (ETFs) that include video game companies, such as ETFMG Video Game Tech ETF (NYSEMKT:GAMR).
Top esports stocks
In addition to ETFs that bundle a variety of gaming and esports stocks together, investors should also look at individual companies in the space.
| Company | Key Strengths | Big Franchises |
| --- | --- | --- |
| Activision Blizzard (NASDAQ:ATVI) | Has one of the strongest overall franchise catalogs in the video game industry. Impressive history of creating new intellectual properties. At the forefront of creating organized esports leagues that attract professional ownership, broadcast partners, and advertisers. | Overwatch, Call of Duty, Starcraft, World of Warcraft, Hearthstone, Diablo |
| Tencent Holdings (OTC:TCEHY) | Strong catalog of video game franchisesInvestments in (and partnerships with) many gaming companies. Owns and operates streaming and social media platforms that could help bolster its esports efforts and overall business. | League of Legends, Honor of Kings, Player Unknown's Battlegrounds, Fortnite |
| Take-Two Interactive (NASDAQ:TTWO) | Impressive history of extending the life of its franchises. Development teams with great track records that have created some of the biggest properties in the gaming industry. | Grand Theft Auto, NBA 2K, Red Dead Redemption, WWE 2K |
| Electronic Arts (NASDAQ:EA) | Leader in the sports-game genre. Strength in licensed content creates the potential to bridge fans of established franchises and sporting leagues into the esports space. | FIFA, Madden, Battlefront, Star Wars, Apex Legends |
| Huya (NYSE:HUYA) | Leading gaming video streaming company in the Chinese market. China will likely be one of the biggest growth markets for esports. Benefits from the success of other companies' video game franchises | N/A |
Data sources: Company websites
1. Activision Blizzard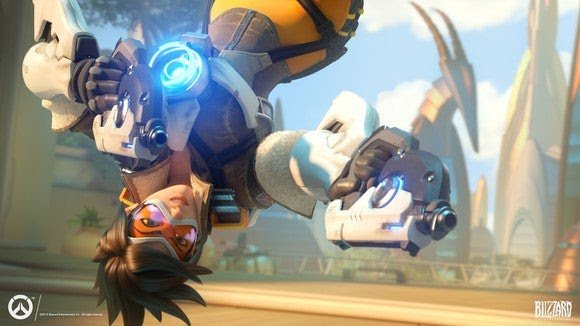 Activision Blizzard (NASDAQ:ATVI) has made a more aggressive push into esports than most other video game companies. The publisher's enthusiasm makes a lot of sense. It's got an impressive history of building highly engaged communities around its titles, and it owns a range of original properties that are a natural fit for professional competitive gaming, including Overwatch, Starcraft, and Call of Duty.
Activision Blizzard's games have consistently ranked as some of the most watched on Amazon's (NASDAQ:AMZN) Twitch platform, and the publisher has been one of the most proactive companies in setting up the kind of professional sports leagues that could be key in taking esports to the next level.
2. Tencent Holdings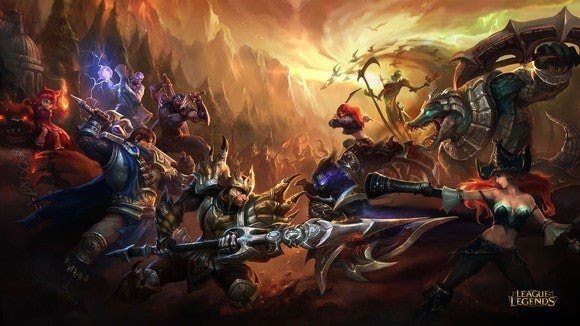 Tencent Holdings (OTC:TCEHY) is a highly diversified Chinese tech stock and media giant, with performance subject to a wide variety of projects and investments in areas outside of gaming and esports. At the same time, few competitors have an edge over the company in either of those categories.
Tencent's status as a massive media conglomerate with stakes in many leading gaming companies (and hit titles of its own, including Honor of Kings and League of Legends) makes it a great means of investing in the overall momentum of video games and esports. Further strengthening its hand, Tencent can use its WeChat social media platform to feature and distribute content and take advantage of payment processing for in-app services and advertising opportunities.
3. Take-Two Interactive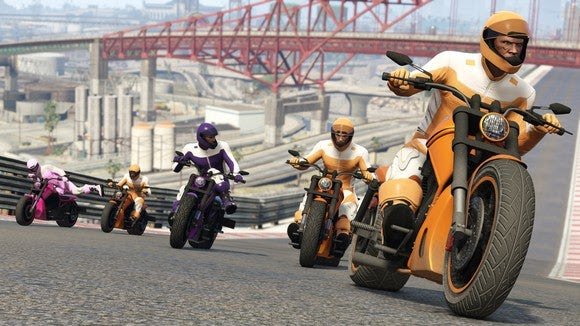 Take-Two Interactive's (NASDAQ:TTWO) esports push is at a less developed stage than those of companies like Activision, EA, and Tencent. However, there's considerable appeal in the thought of what the company's top studios could accomplish in the competitive gaming space.
The company's hugely popular Grand Theft Auto series hasn't waded into the world of esports, but GTA V's online mode generated fantastic player engagement -- suggesting big esports potential. Take-Two has mostly leaned on its NBA 2K basketball series to spearhead its push into esports, and the highly popular series has a lot of potential in the fast-growing content category.
4. Electronic Arts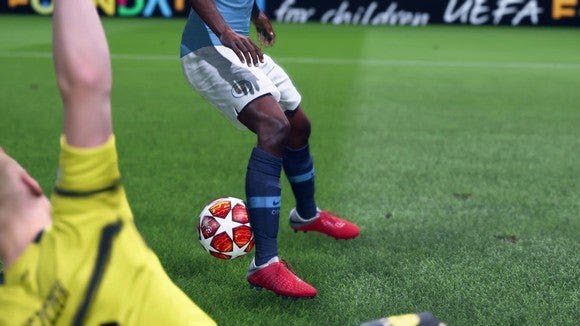 There's a lot of crossover between the audiences of sports leagues and video game enthusiasts, and Electronic Arts' (NASDAQ:EA) strong position in licensed content gives it the potential to appeal to existing fan bases and develop new ones. Madden and FIFA stand as two of the biggest franchises in gaming, and EA can tap into excitement surrounding real-world sports seasons. For example, this season's NFL Pro Bowl will be conducted as a Madden game -- with NFL players competing against each other virtually instead of on the field as they normally would.
EA has taken a different approach to esports from many of its competitors. Instead of focusing on professional leagues, it's often made tournaments accessible to all players. The approach is pretty interesting because it directly encourages player engagement -- and therefore also in-game spending.
5. Huya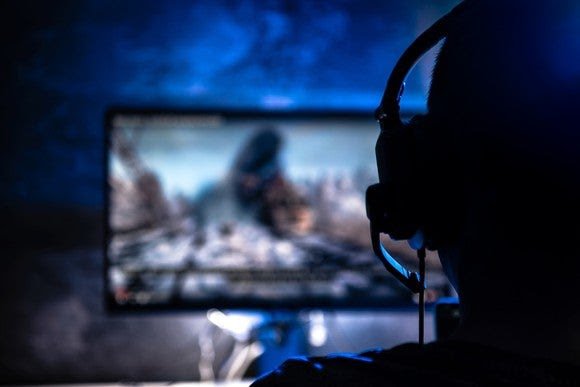 Huya (NYSE:HUYA) is a Chinese gaming video content streaming company that runs a platform allowing users to broadcast their gaming sessions to large audiences. China is already one of the biggest markets for esports content, and it will play a key role in the growth of the overall professional gaming and gaming video content industries.
Huya makes money by allowing viewers to tip broadcasters and then taking a portion of the contributions. It also has a small but fast-growing advertising segment. In addition to user broadcasters, the company is also hosting its own events and signing exclusive deals with esports leagues and organizations for coverage.
How does esports make money?
Investors might wonder how to profit from a business built on audiences watching others play video games. Esports companies make money through broadcast licensing deals, merchandise, live-event ticket sales, sponsorships, advertising, and other channels. Companies can also sell exclusive rights to operate esports teams within official leagues, and competitive gaming leagues can function as advertisements for the underlying titles.
How to evaluate esports companies
The esports market is still young, and that means it's likely to see some significant twists and turns. Individual companies and projects within the space could have high failure rates, and more risk-averse investors might find the esports business unappealing for that reason. But there are a few indicators of a great esports company. If you keep an eye out for these, and you may find a fruitful stock.
Revenue and earnings growth: Comparing revenue and earnings over a given period can reveal how fast a company is growing relative to its competitors and provide information about how its stock is priced relative to other companies on the market. Investors should keep in mind that they're not just investing in a company's esports business. Overall business performance will determine stock performance over the long term, so it's important to think holistically about the companies you invest in.
Price-to-earnings (P/E) ratio: The price-to-earnings ratio can be a helpful gauge of how expensive a stock is, because it compares the stock price to how much profit a company is bringing in. P/E divides a company's share price by its reported or estimated earnings across an annual period.
Price-to-sales (P/S) ratio: Not every company you look at will be profitable, and sometimes the earnings are small or irregular enough to make the P/E ratio a poor valuation guide. Instead, divide a company's valuation by its annual revenue, then compare that metric against those of similar companies.
Related topics
Esports growth is just getting started
While esports has come a long way in a relatively short time, it's still a very young category with tons of untapped potential. That makes it an exciting, risky, and potentially very profitable area for investments. Companies will face challenges developing their esports businesses, but approaching the video game industry and esports investments with a buy-to-hold mentality could deliver big returns if they continue on their current trajectory.
You might like: