Streitwise


Summary
Streitwise offers both accredited and non-accredited investors the opportunity to its private REITs with as little as $1,000 and has a business structure that aligns well with those investing in their offerings.
Highlights
Available for non-accredited investors with low minimums
Attractive properties in portfolio with low use of leverage
Management team has invested significant stake in business
Bankruptcy Protection 7/ 10
Diversified Fund Options 3/ 5
Non-accredited Investor Offerings 5/ 5
View More
What is Streitwise?
Streitwise is the website where investors can access 1st Streit Office Inc., the real estate investment trust that's sponsored and managed by Tryperion Partners and offered for sale on Streitwise. 1st Streit Office is a REIT that invests in office buildings, producing a high dividend yield from the cash flows generated by those assets.
By investing in the Streitwise REIT, investors own a stake in the REIT, therefore benefitting from the earnings it generates and pays out in dividends and, eventually, from capital gains as the value of its real estate holdings goes up.
The 1st Streit Office Inc. REIT is a long-term investment, and investors should only consider buying in if they have money they're willing to put at risk of losses and are okay having that money tied up for at least five years. There is a redemption plan that allows for selling after one year of ownership, but it comes at a discount -- and quite a substantial one in the first few years -- to the net asset value (NAV) if you sell within the first five years of ownership.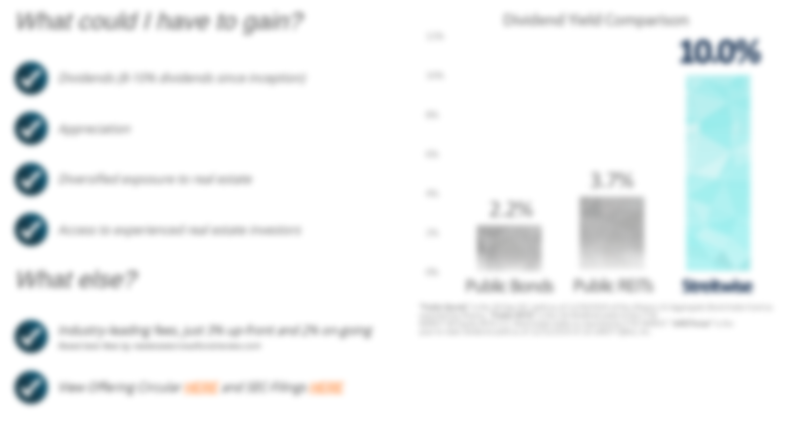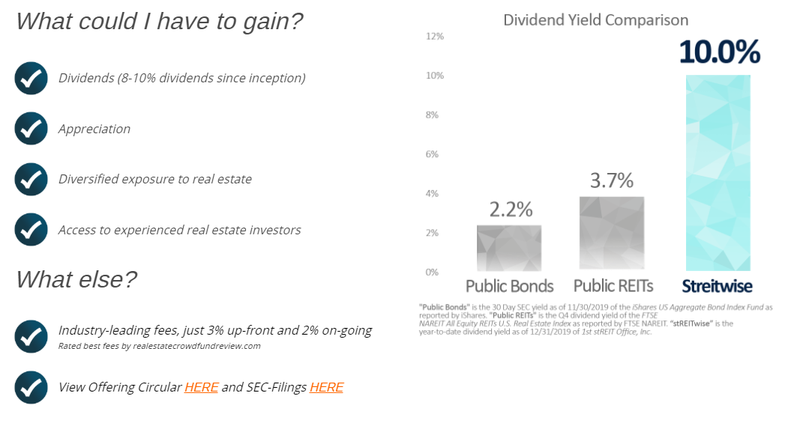 Summary: Is Streitwise a good investment?
Streitwise is a small operation at this stage, with one real estate investment trust (REIT) open to investors. That REIT, called 1st Streit Office Inc., owns two commercial office properties as of this writing, with corporate tenants including Panera Bread, Allied Solutions, and New Balance.
Streitwise says its focus is on acquiring institutional-quality office buildings using investor capital and moderate leverage to generate high dividend yields for its investors.
Streitwise shares its management staff and employees with its sponsor, Tryperion Partners, a small private real estate investment firm that has acquired or managed over $750 million in commercial real estate properties over the past decade.
This is a small REIT with only a handful of concentrated assets, and that increases your risk, but it has experienced management and high-quality tenants that could make it an appealing part of a diversified real estate portfolio.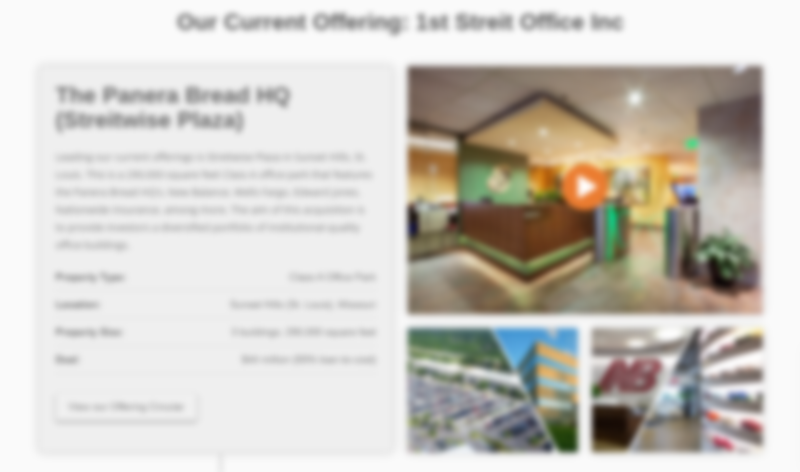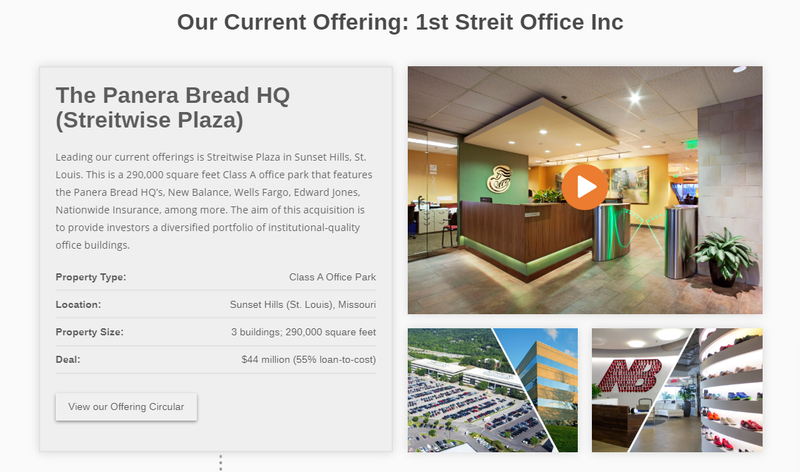 Streitwise pros and cons
Pros
High-quality commercial properties: The properties it owns as of this writing are institutional-quality office buildings with corporate tenants including Panera Bread and New Balance.
Low leverage: Targets 50% to 60% debt to fund acquisitions; currently at 55% loan-to-cost.This is on the lower end of what many commercial property developers often use.
Fee structure aligned with investors: 3% upfront fee, plus 2% annualized asset management fee. It also doesn't collect any disposition fees if a property is sold, removing the incentive to sell a property that it may be in REIT investors' best interest to retain.
Experienced management team with skin in the game: Streitwise founders and management have a strong track record investing in real estate. Have personally invested more than $5 million in shares of 1st Streit Office.
Open to non-accredited investors and low minimum: You don't have to have a big net worth or six-figure income to invest in this REIT; you only need $1,000 that you're willing to invest for five years or more.
Cons
Very small asset base: 1st Streit Office, the REIT available to investors on Streitwise, only owns two properties as of this writing. That concentration makes it a little more risky than REITs owning a broader collection of assets.
High exposure to only a few tenants: Two tenants -- Panera Bread and Allied Solutions -- generate more than half of the rents earned by the Streitwise REIT.
Focus on office buildings: Office buildings can be more exposed to changes in economic conditions than other types of commercial property. When we combine that with the fact that 1st Streit Office only owns two properties, it moves it even higher up the risk scale.
It shares all its employees with its sponsor: Tryperion Partners employees and executives pull double duty managing Streitwise, along with more than $160 million in private real estate investments across three real estate funds. We like the expertise, but with a tiny scale compared to Tryperion's other investments, there's risk that Streitwise won't get the attention it needs to maximize its returns.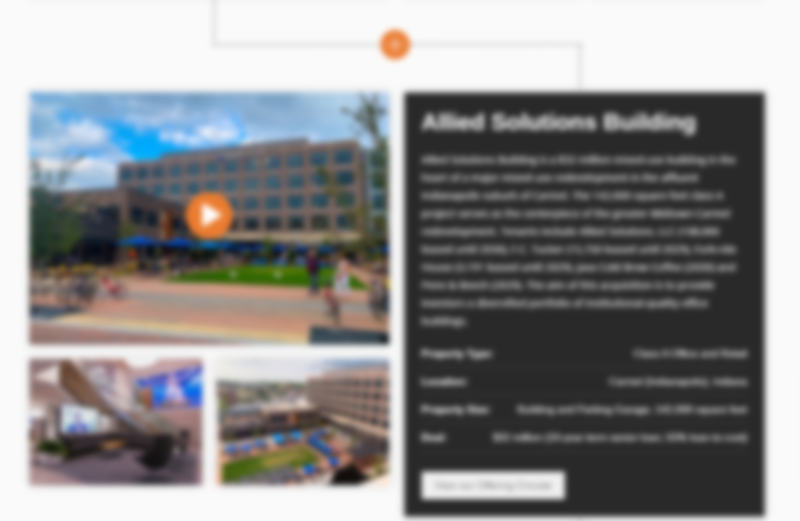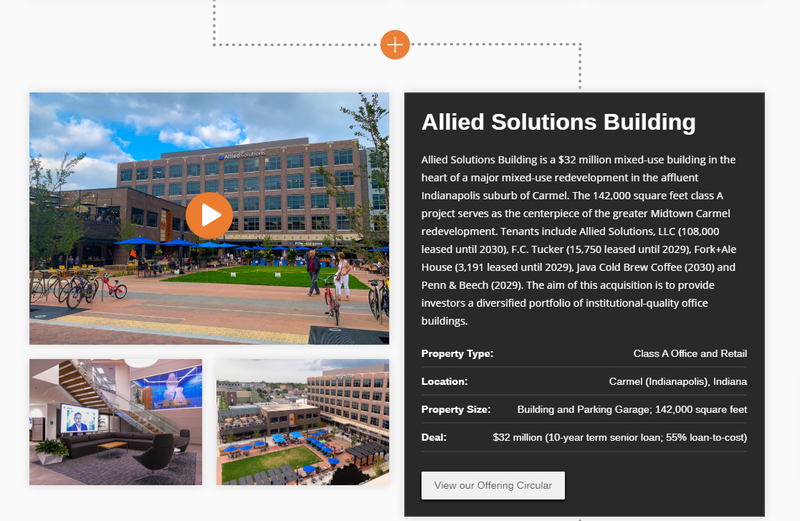 Is Streitwise legit? How strong is it?
Tryperion Partners, the sponsor and manager of Streitwise and the 1st Streit Office REIT, has raised more than $160 million across three private funds that it has managed since 2013. Its three founders worked together as executives at Canyon Capital Realty Advisors, which has managed tens of billions of dollars in real estate deals over the past 30 years. That's pretty legit.
Streitwise management
As mentioned, Streitwise shares its management with its sponsor, Tryperion Partners. This includes co-founder and CEO Eliot Bencuya, co-founder and CIO Jeffrey Karsh, and co-founder and COO Joseph Kessel.
The former two are primarily responsible for identifying and executing new investments while the latter is responsible for due diligence and implementing and executing the business plan for assets once acquired. While there's some risk that Streitwise won't get enough attention from management since they also manage Tryperion Partners, which is the bigger enterprise, their expertise and focus on long-term ownership of high-value properties seems worth the risk.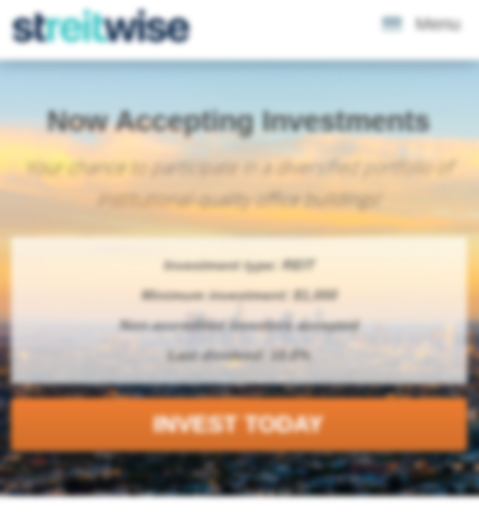 How Streitwise works: How are investments sourced?
Streitwise isn't an online real estate crowdfunding platform with a marketplace containing standalone commercial real estate deals to choose from. Instead, investors buy shares of 1st Streit Office Inc., a REIT managed by Streitwise's sponsor, Tryperion Partners, which chooses the commercial real estate projects it will invest in.
In other words, you provide some of the capital, and then the real estate professionals choose the investments, develop a business plan to maximize the returns from that asset, and charge a management fee for their services. In exchange for risking the capital, investors earn dividends, typically paid quarterly, and ideally capital gains when they sell off their shares of the REIT in the future.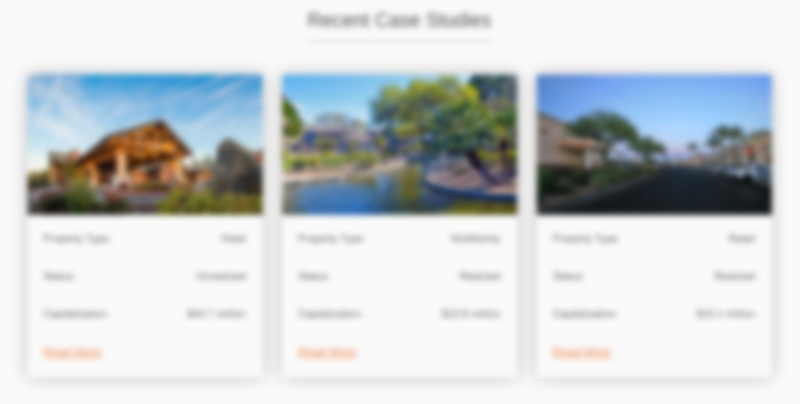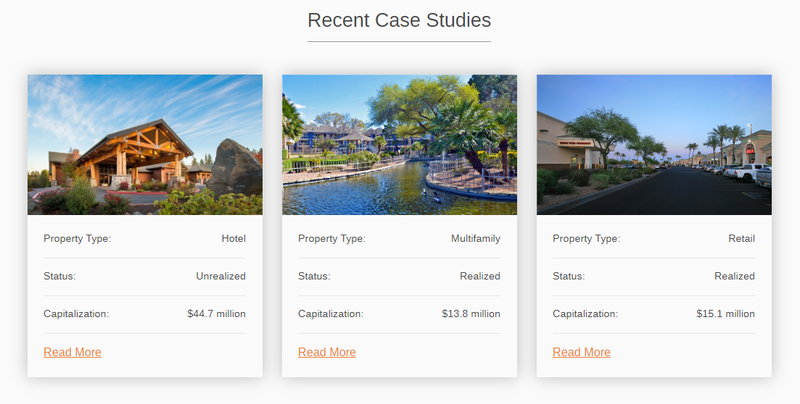 Who can invest with Streitwise?
Both accredited investors -- meaning investors who have more than $1 million in net worth (not including their homes) or $200,000 in annual income -- and non-accredited investors can invest with Streitwise. With a $1,000 minimum investment, 1st Streit Office is one of the most accessible crowdfunded real estate investments available to retail investors.
What is the minimum Streitwise investment?
Streitwise's 1st Streit Office Inc. REIT has a $1,000 minimum investment. That's one of the lower minimums out there for non-accredited-eligible private real estate deals.
What are Streitwise's fees?
The two primary fees investors pay are:
A 3% upfront fee when you make an investment.
A recurring 2% annualized management fee.
That's about it. For comparison, many other REITs or standalone real estate deals include a litany of other fees for property and construction management, disposition fees if a property is sold, and often a "promote" or "carried interest," which is a portion of profits based on certain thresholds for returns when a property is sold.
Streitwise says their goal is to find great assets in secondary markets, buy them, and own them for the long term to generate high income yields from that long-term ownership. This is a different model than most private REITs on other platforms, which buy and improve properties with the intent to sell at a profit within three to five years.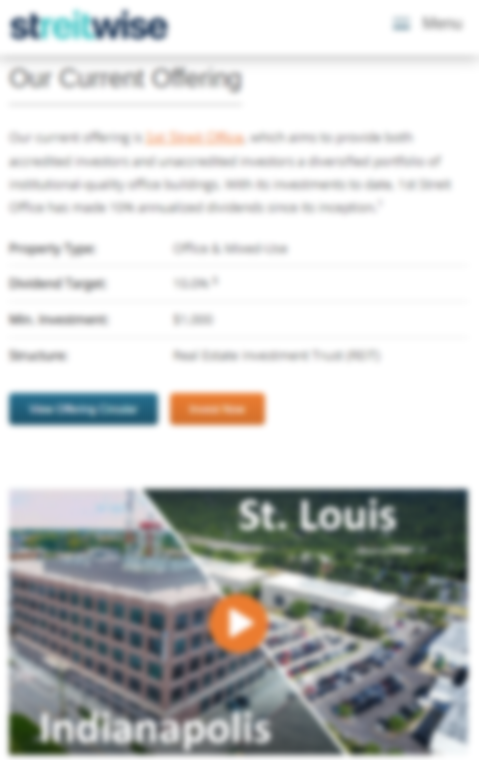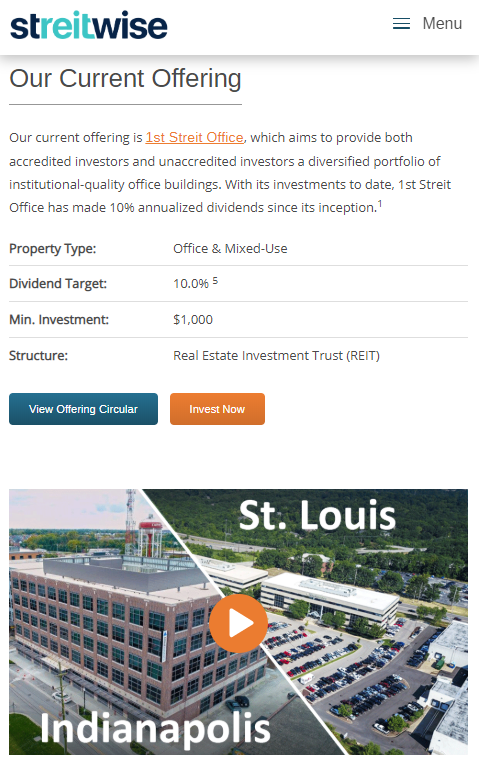 Streitwise returns: What should you expect?
Since it was launched, 1st Streit Office has paid investors a quarterly dividend that yields 10%, a sizable return on its own. Moreover, management has chosen to use a moderate amount of debt to fund acquisitions, with a debt-to-cost ratio of 55%, right in the middle of the REIT's 40% to 60% targeted range for the long term.
However, we think investors should be cautious with this investment and not make it too big a part of their total portfolio, as there are some risks that must be considered. At this stage, the REIT is very small, owning just two properties, both of which are commercial office buildings. Moreover, its two biggest tenants are responsible for over half of all rents, and the top four tenants generate over 70% of the rents this REIT earns.
To put it bluntly, that's a tremendous amount of concentration, and if one of its large tenants were to not renew a lease, the REIT could have to undertake significant expense to reconfigure the property to attract replacement tenants. We like the assets, the reasonable amount of debt, and the experienced management, but we would caution investors not to overexpose themselves due to the risks.
When (and how) can you sell Streitwise investments?
In general, investors should also consider this to be a long-term investment. Streitwise does have a liquidity provision, under the following redemption plan:
| | |
| --- | --- |
| How long have you owned? | What you get if you sell |
| Less than 1 year | Cannot sell during year 1 of ownership |
| Between 1 year and 2 years | 90% of per-share net asset value (NAV) |
| Between 2 years and 3 years | 92.5% of NAV per share |
| Between 3 years and 4 years | 95% of NAV |
| Between 4 years and 5 years | 97.5% of NAV |
| 5 years or more | 100% of NAV |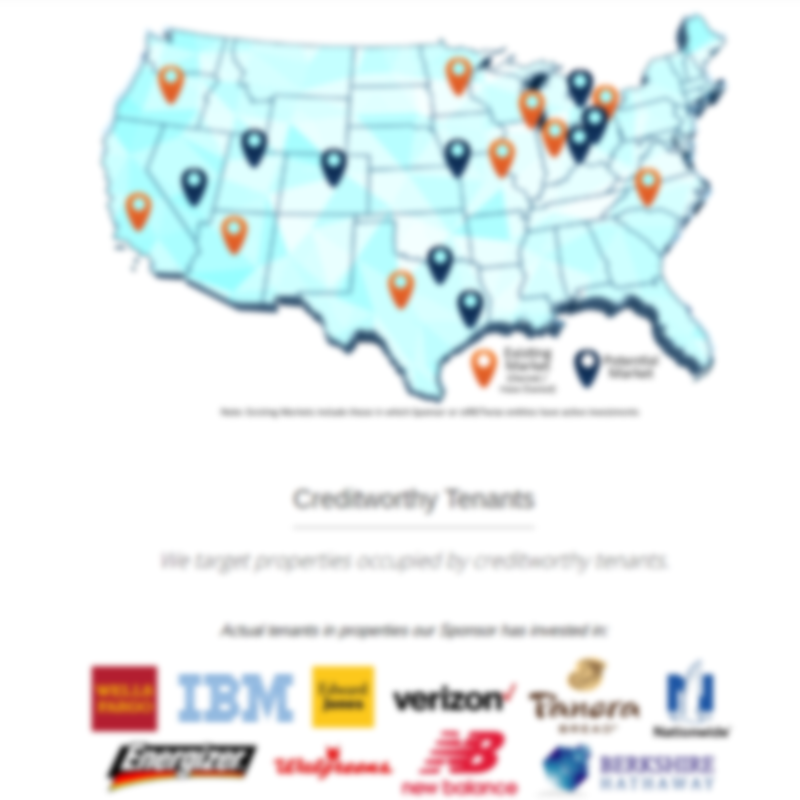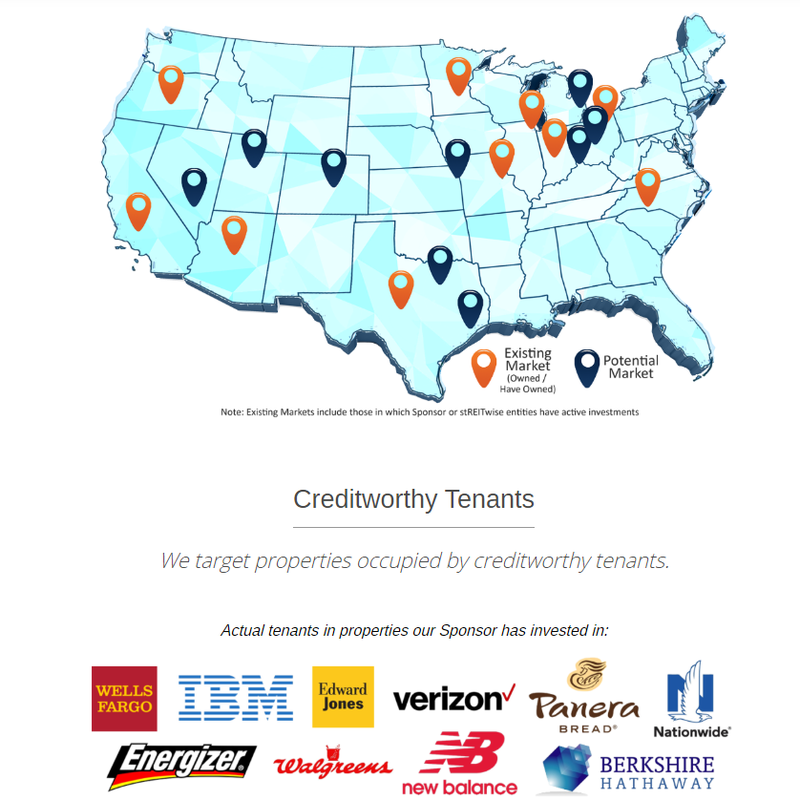 The redemption plan also states that it will only repurchase shares as liquidity provides, and not more than 5% of weighted shares outstanding in any one calendar year. In other words, there could be events beyond your control that limit, or even prevent, your ability to sell at any time.
To be clear, this isn't unique to Streitwise or its REIT. These are non-traded entities; they don't have a secondary market like public stocks. The downside is they can't be liquidated quickly, but the upside is the access they provide to high-quality investments and top sponsors and developers that were previously only accessible to institutions and the ultrawealthy.
Going mobile: Is there a Streitwise app?
Like most other online real estate investing websites, Streitwise doesn't have an app, but its website is optimized for mobile; you can do anything on your smartphone or tablet that you'd be able to do on the desktop website.
Streitwise risks: Is Streitwise safe to invest with?
We've already covered a lot of the risks investors should consider, but let's take a closer look at them. First off, what you are buying shares of -- 1st Streit Office Inc. -- is a separate legal entity from Streitwise or its manager, Tryperion Partners. In other words, if Tryperion Partners were to become insolvent or to otherwise struggle, its creditors would have no legal rights to either your investment in the REIT or the assets the REIT owns.
With that said, Tryperion Partners' management and employees play an indispensable role in running 1st Streit Office, and it would certainly have some impact on the REIT's operation, including potentially interrupting dividend payments, tax document reporting, required SEC filings including annual reports, or paying vendors and lenders in a timely fashion.
The former of these things, reporting and making payments to investors, would be inconvenient and likely temporary but unlikely to cause permanent harm to the REIT -- and therefore to your invested capital -- itself. However, an interruption in the REIT's operations that caused it to miss debt service payments could put it in default on that debt, and that could have substantial consequences, including capital losses for investors.
To be clear, this isn't unique to Streitwise/Tryperion Partners and the REIT it manages; this is the same kind of risk you'll take with any other REIT you invest in. The sponsor must execute its job managing the REIT, and if it fails to do so, it could put your investment at risk.
Additionally, let's highlight the risks inherent with this particular REIT one more time: It's small and highly concentrated in both the asset type -- corporate office buildings -- and in tenants, with only a small number accounting for the majority of its rents. The loss of a single tenant could cause significant interruptions in the REIT's ability to maintain its dividend, and at worst, to service its debt.
That said, the assets it owns are very high quality, its management is experienced, and it pays a high yield, so there's potential for big rewards if you're willing to take on the specific risks built into this REIT.
Better Returns - half the volatility. Join Mogul Today
Whether over the 21st century, the past 50 years... Or all the way back to more than 100 years... Real estate returns exceed stocks with SIGNIFICANTLY less volatility! In fact, since the early 1970's real estate has beat the stock market nearly 2:1.
That's why we launched Mogul, a breakthrough service designed to help you take advantage of this critical asset class. With volatility spiking, Mogul members have been receiving investing alerts with projected rates of return of 16.1%, 19.4%, even 23.9%, and cash yields of up to 12%! And these aren't in some 'moonshot' penny stocks or biotechs, but more stable multi-year real estate developments that don't see their value swing on a daily basis like the stock market.
Join the waitlist for Mogul here and receive a complimentary 40-page guide on a NEW way to build wealth. Join waitlist now.
---
Popular Articles On Millionacres